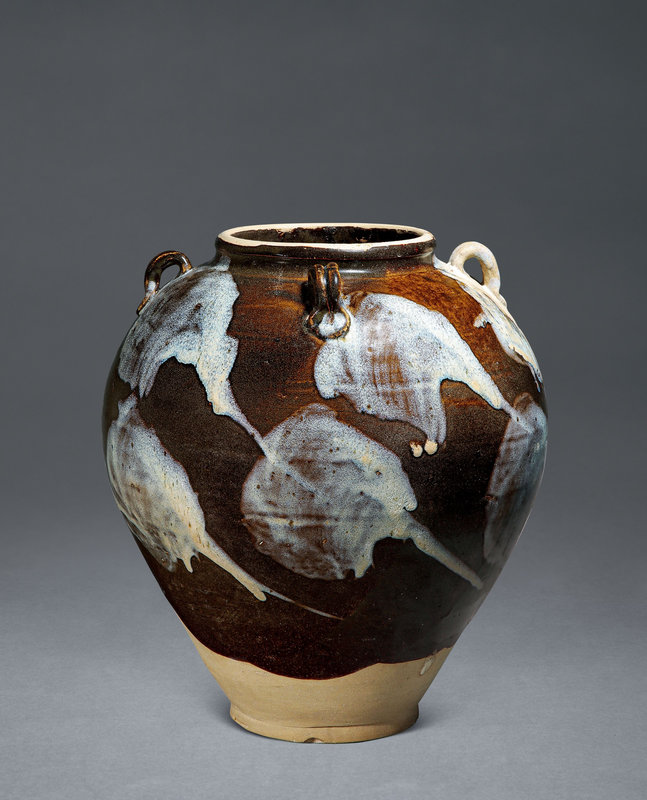 Lot 3256. A phosphatic glaze-splashed brownglazed jar with handles, Tang dynasty (618-907). D 17.3cm H 39.7cm. Sold for HKD 624,000 (Estimate 300,000 - 400,000). © Poly Auction Hong Kong Limited 2022.
Provenance: 1. Collection of Dr. David Goldstein, New York
2. The Ten-views Lingbi Rock Retreat Collection, purchased from J.J. Lally, New York, no. LL33.
Exhibited: On loan for exhibition at the Brooklyn Museum, 2001.
Literature: 1.Asia Week is Here, There, Everywhere, The New York Times, 1 April 2005
2.Early Chinese Ceramics. An American Private Collection, J. J. Lally & Co., New York, 2005, cat. no. 13.
Poly Auction. Tang Sancai Ceramics From The Ten-views Lingbi Rock Retreat Collection, Hong Kong, 14 July 2022