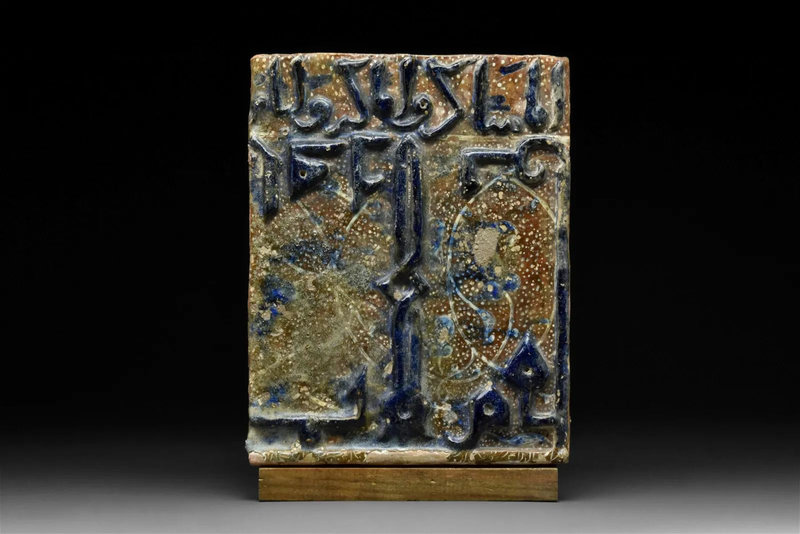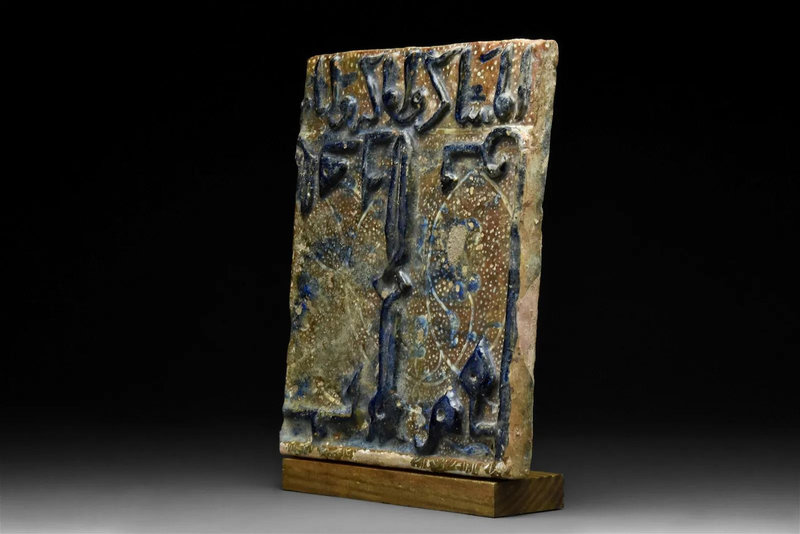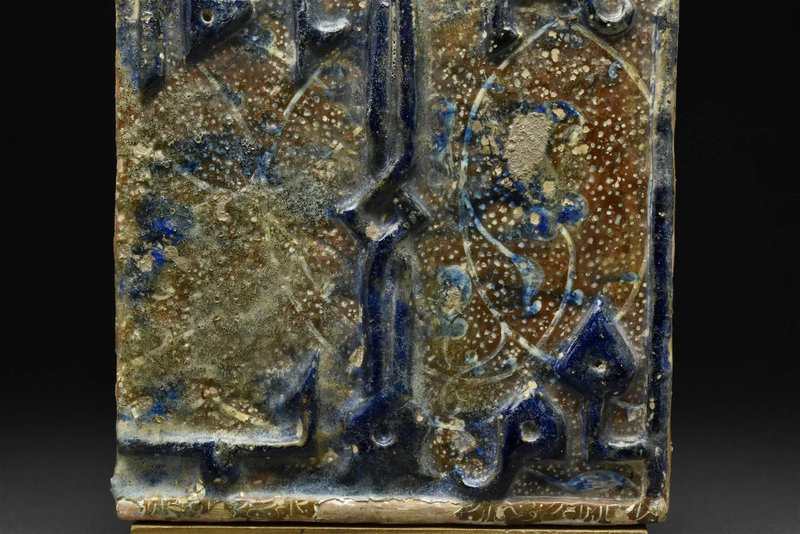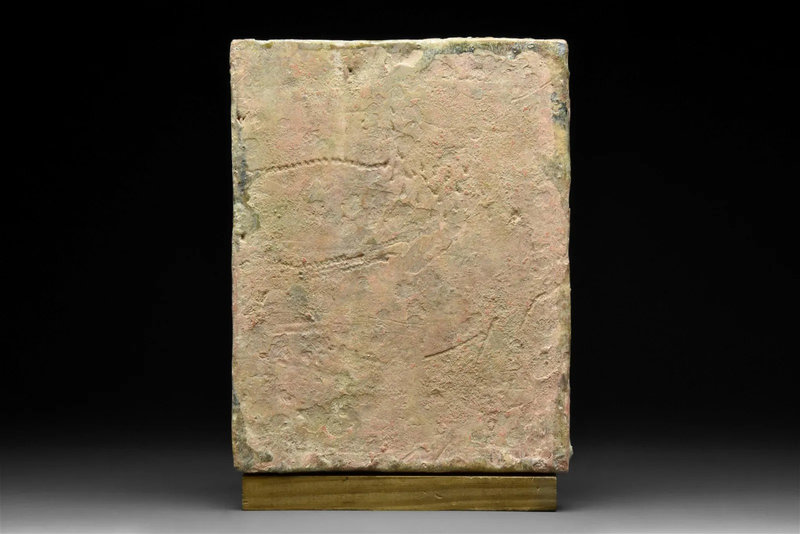 Lot 14. Seljuk or Ilkhanate tile frieze, Kashan, Ca. 12th-13th century AD. Size: L:250mm / W:193mm ; 1.57kg. Estimate £750-£1,500. © Apollo Art Auctions
A rectangular-shaped pottery tile with a brown ground decorated with a dotted and vegetal motifs and navy glazed calligraphy in relief. This tile, which would have originally been one of a series of tiles running along the wall of a building, is a testament to the technical skills of Seljuk craftsmen.
Provenance: Private London collection of Early Islamic Art - M.A.; formerly acquired on the UK art market since the 1980s.
Note: For further discussion of Seljuk tiles, see Oktay Aslanapa, Herman Kreider & Sheila M. O'Callaghan (1961). Turkish Arts: Seljuk and Ottoman carpets, Tiles and Miniature Paintings.
Apollo Art Auctions. ANCIENT & ISLAMIC ART. London, Aug 28, 2022.