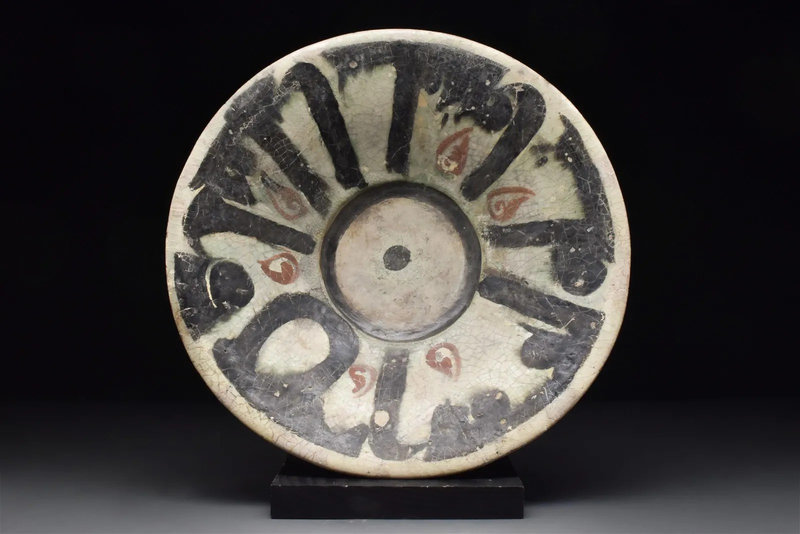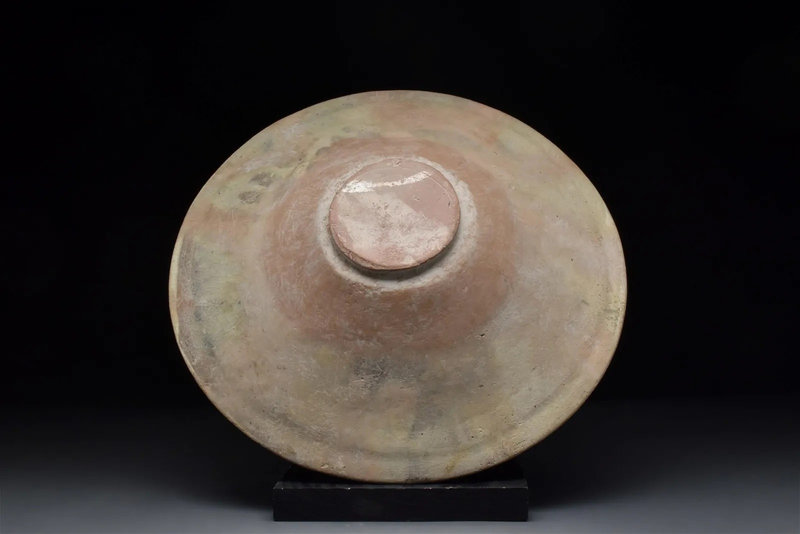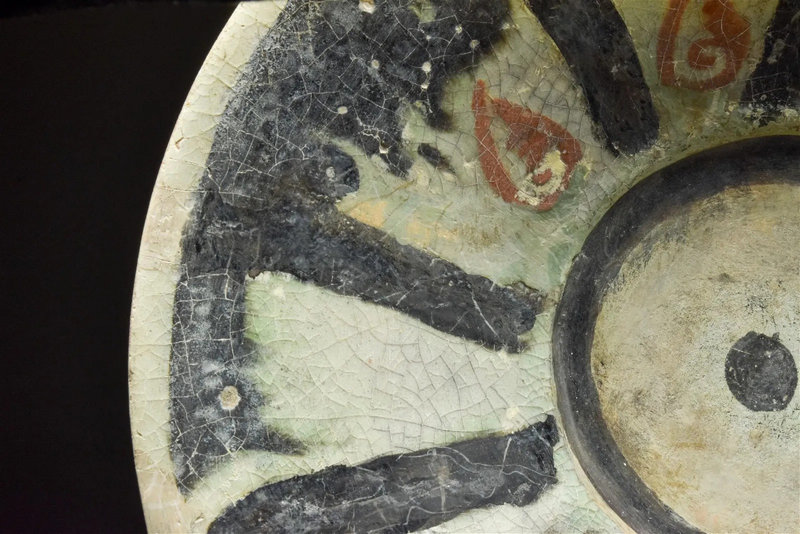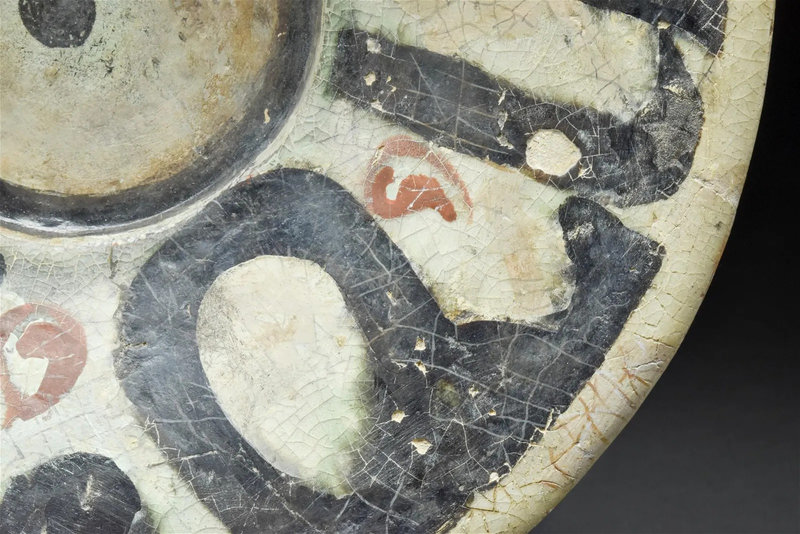 Lot 67. Abbasid ceramic bowl imitating Chinese porcelain wares, Iraq, Ca. 9th century AD. L:67mm / W:293mm ; 970g. Lot sold £200. (Estimate £300-£600). © Apollo Art Auctions
A terracotta charger in a light brown fabric with a cream interior ornamented with black and brown geometric motifs around the central interior register of the bowl. Nishapur was an ancient and medieval city in Iran, famous for its rich ceramic, glass and metalwork traditions, until it was destroyed by the Mongols in 1221.
Provenance: Private London collection of Early Islamic Art - M.A.; formerly acquired on the UK art market since the 1980s.
Apollo Art Auctions. ANCIENT & ISLAMIC ART. London, Aug 28, 2022.