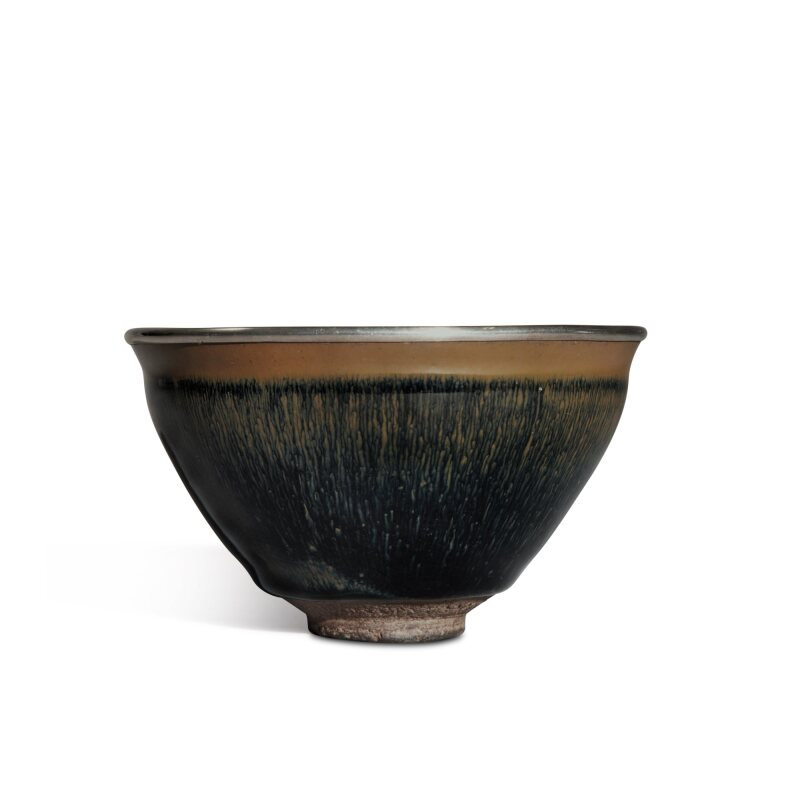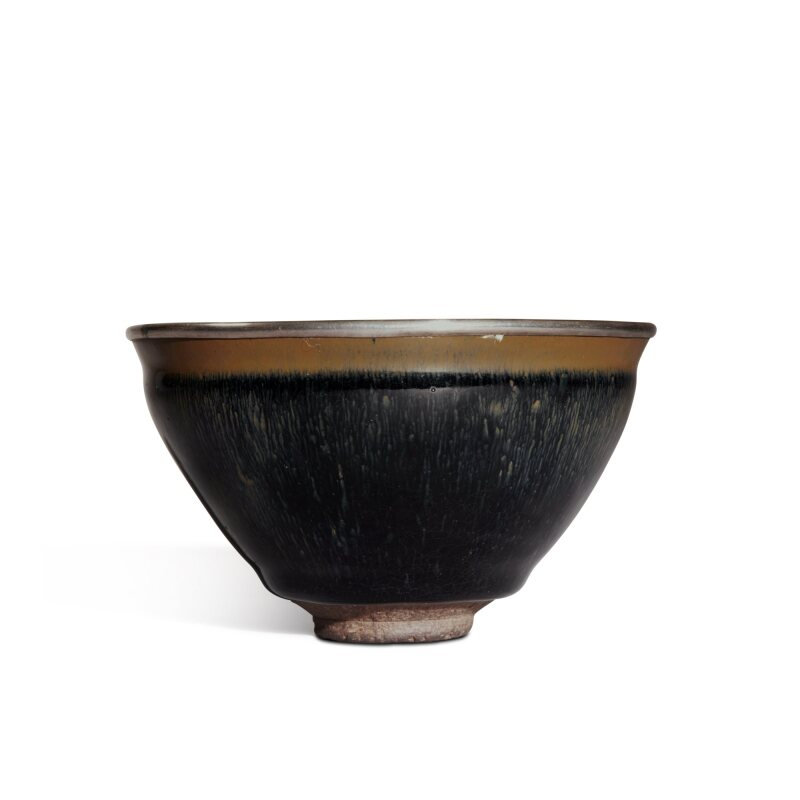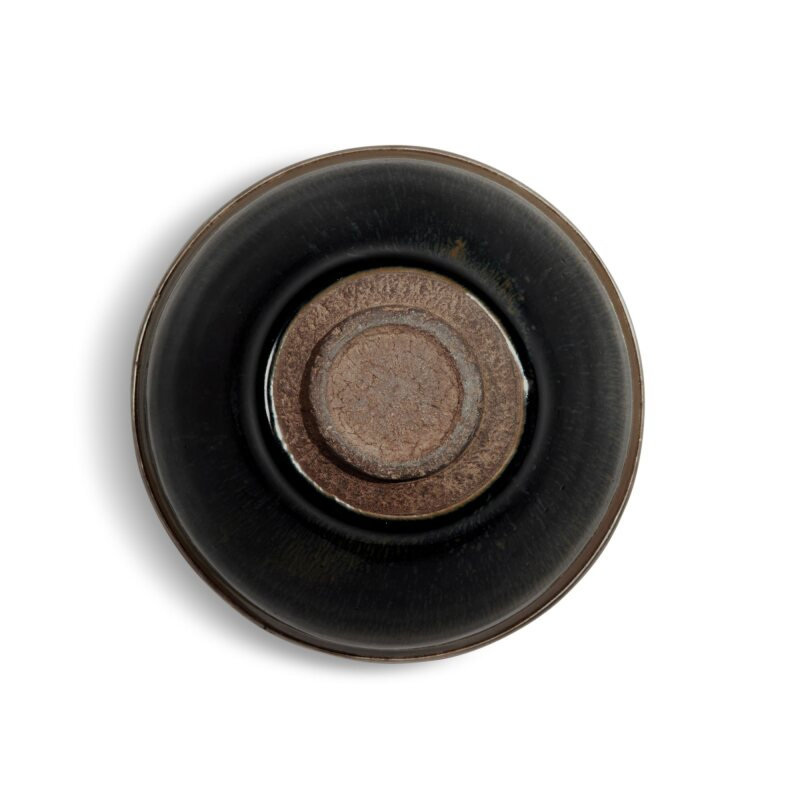 Lot 314. A 'Jian' 'hare's fur' 'tenmoku' bowl, Southern Song dynasty (1127-1279). Diameter 4⅞ in., 12.3 cm, metal-bound rim, Japanese wood box (3). Estimate: 50,000 - 70,000 USD. Unsold. © Sotheby's 2022
Property from a Japanese Private Collection.
Note: The humble appearance of tea bowls produced at the Jian kilns in Fujian province made them appropriate for use in Buddhist temples. Dramatically contrasting with the white foam of whipped tea, these lustrous black-glazed tea bowls soon gained popularity beyond monastic circles. The Song Emperor Huizong (r. 1101-1125), well known for his love for tea, stated that black-glazed tea bowls, especially those decorated with 'hare's fur' like the present example, were the most desirable. These bowls were likely already brought to Japan in the Kamakura period (1185-1333), when Japanese monks discovered the art of ritual tea preparation at Buddhist temples in southern China.
A similar bowl was included in the exhibition Karamono temmoku [Chinese temmoku], MOA Art Museum, Atami, 1994, cat. no. 6. This exhibition catalogue, where several important heirloom temmoku tea bowls preserved in Japan were juxtaposed with a large sample of excavated specimens from the kiln site, impressively documents the wide range of qualities and the excellence of the examples preserved in Japan. Another bowl with a similar glaze effect in the Metropolitan Museum of Art, New York, was included in the exhibition Hare's Fur, Tortoiseshell, and Partridge Feathers. Chinese Brown- and Black-Glazed Ceramics, 400-1400, Harvard University Art Museums, Cambridge, 1996, cat. no. 83. Other similar bowls include one preserved in the National Palace Museum, Taipei (accession no. 故-瓷-008624), and three other examples now in the Metropolitan Museum of Art, New York (accession nos 29.100.230, 29.100.227, 17.179.2),
Sotheby's. Important Chinese Art, New York, 21 september 2022