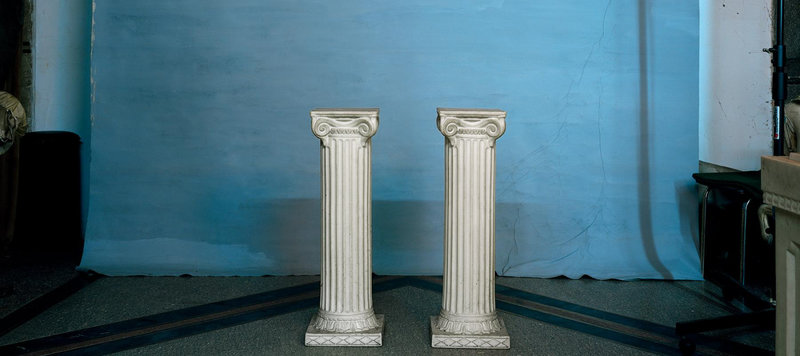 Hrair Sarkissian, Background, 2013, Duratrans (Backlit) C-print, courtesy of the artist
BRUSSELS.- Alexandria: Past Futures is an original exhibition that allows visitors to rediscover the Egyptian city through a new perspective, far removed from the myths and stereotypes associated with it. The exhibition invites us to consider Alexandria and its history from a new angle, by combining two approaches, namely archaeological research and contemporary art.

Bozar is showcasing Alexandria: Past Futures in collaboration with the Royal Museum of Mariemont and the Mucem. The exhibition takes visitors to the Egyptian city of Alexandria, which was founded by Alexander the Great in 330 BC. The port city emerged as one of the first ancient metropolises and was not only an important economic trading centre, but also internationally renowned for its cultural and scientific influence. A range of nationalities lived together, creating a unique melting pot with elements from Egyptian, Greek, Syrian, Roman, Jewish and other cultures.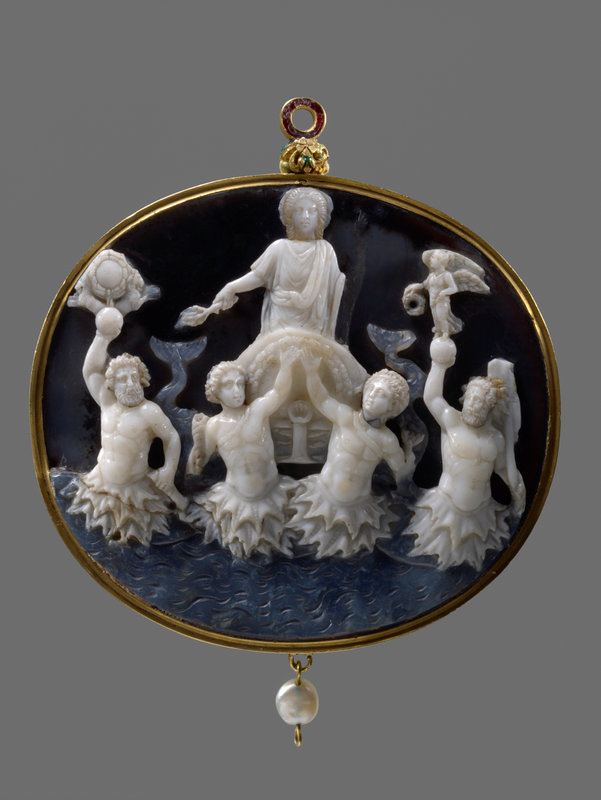 Cameo of Actium: Emperor Augustus in a Triton carriage, After 27 B. Sardonyx and enamelled gold. Wien, Kunsthistorisches Museum.
The exhibition features artifacts dating back more than seven centuries, from the founding of the city by Alexander the Great (331 BC) to the advent of Christianity (381 AD), as well as forays into Byzantine, Arab-Islamic and modern remains. With a selection of some 200 works from the largest European museum collections, the exhibition showcases the heritage and legacy of the megapolis by addressing its urban, political and religious organisation, the daily life of its inhabitants, and the scientific and philosophical influence of this civilisation hub in the ancient world.

But Alexandria is also a contemporary city, a city marked by constant ecological, social and political erosion, determined by its colonial past, geopolitical realities and the tumult of globalisation. Throughout the exhibition, 17 contemporary artists will broaden our view, with works that address the city of today, its complexity, and the paradox of its representation, which relies on a constant back and forth between historical, present, and imaginary time. Visitors discover a new selection of contemporary artworks (paintings, photographs, sculptures, audiovisual installations), three of which have been specially conceived for the exhibition by artists Wael Shawky, Jasmina Metwaly and Mona Marzouk.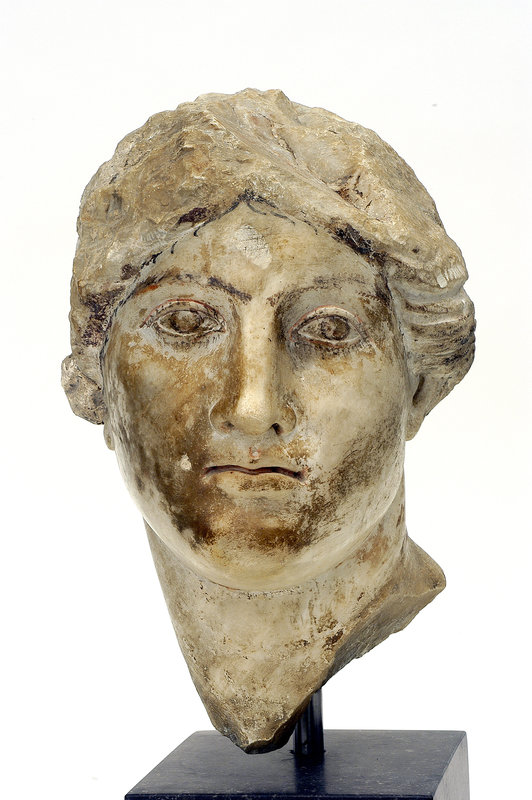 Head of Berenice II, 3rd century BC. Polychrome marble. Morlanwelz, Musée royal de Mariemont, B. 264.
Context and collaboration

2022 marks a double anniversary: the bicentenary of the deciphering of hieroglyphics by Jean-François Champollion and the centenary of the discovery of the tomb of the pharaoh Tutankhamun. In this context, Bozar is delighted to join forces with a major museum institution of the Fédération Wallonie-Bruxelles, the Royal Museum of Mariemont, which owns the second largest collection of Egyptian antiquities in Belgium. At the same time as the Alexandria: Past Futures exhibition at Bozar, the Royal Museum of Mariemont will present Egypt. Eternal Passion (press conference: 22.09), an exhibition that explores the fascination of ancient Egypt for the Western imagination from antiquity to the present day. Synergies and echoes between the two exhibitions will be suggested and visitors will be directly encouraged to move from one site to the other.

The Alexandria: Past Futures exhibition is part of the international Alexandria: (Re)activating Common Urban Imaginaries project, implemented by the partners Mucem (FR), University of Leiden (NL), Kunsthal Arhus (DK), Undo Point Contemporary Arts (CY), Royal Museum of Mariemont (BE), Centre for Fine Arts, Brussels/Bozar (BE), Ariona Hellas (GR) and Cittadellarte - Fondazione Pistoletto (IT), with the support of associated partners Cluster (Egypt), Institut Français d'Alexandrie (Egypt) and Theatrum Mundi (UK).

In parallel with the exhibition, two artists' residency programmes, a series of workshops, study visits, meetings and conferences in the cities of the different partners involved, will examine the multiple challenges facing the arts, heritage and cities through the symbolic and historical lens of the city of Alexandria, analysing its influences on urban development in the Mediterranean and beyond.

After Bozar, the exhibition will travel on to Mucem (8 February to 8 May 2023).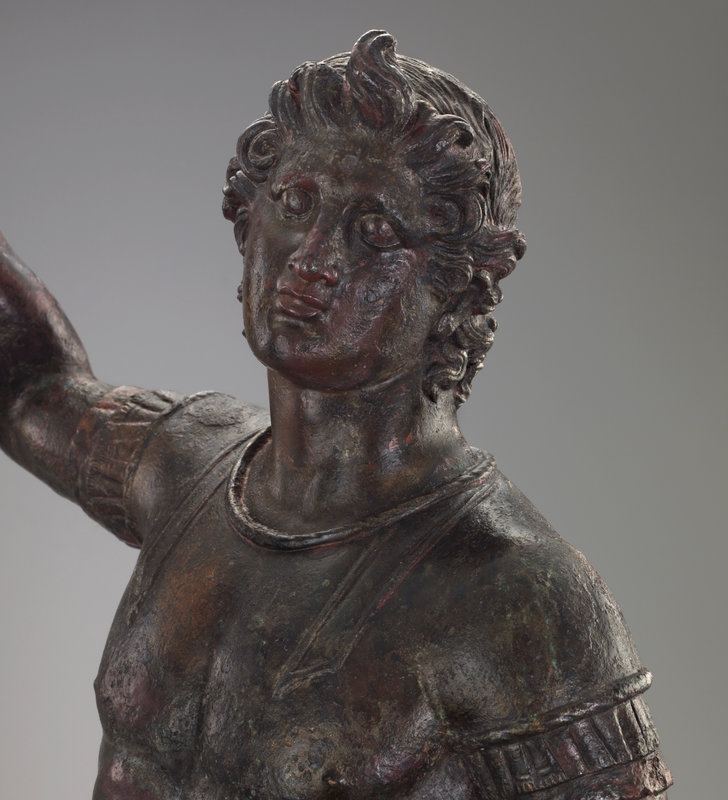 Equestrian statue of Alexander the Great (detail), 3rd-2nd century BC. Bronze. Genève, Fondation Gandur pour l'art. Photo : André Longchamp.
Lighthouse of Alexandria. In Muhammad ibn'Abdal-Rahim Al-Qaysi, Tuhfat al-Albâb, Cadeau offert aux hommes intelligents et choix de merveilles, folio 17v. 16th century. Manuscript. Paris, Bibliothèque nationale de France, Département des Manuscrits, mission orientale arabe 2168.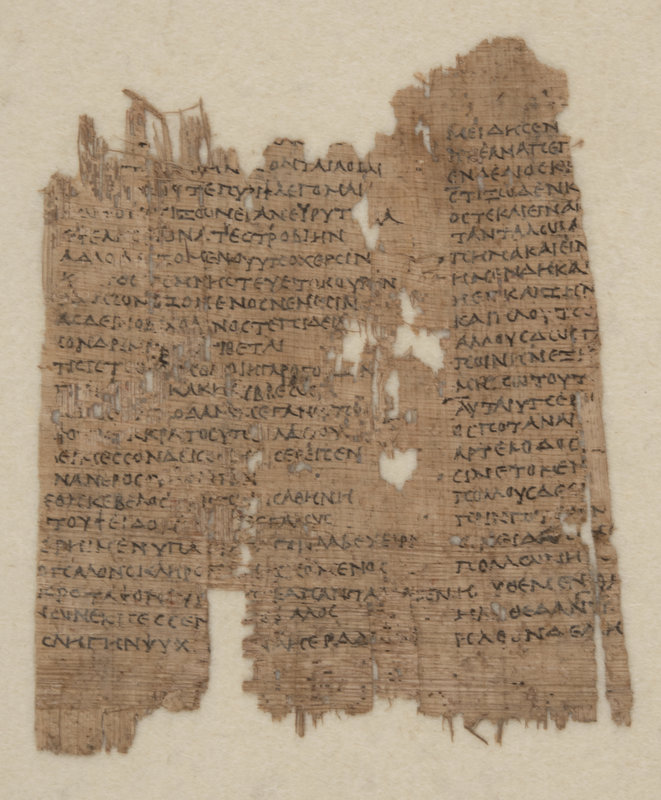 Poem by Hermesianax, 2nd century BC. Papyrus. Brussel, Musées royaux d'Art et d'Histoire.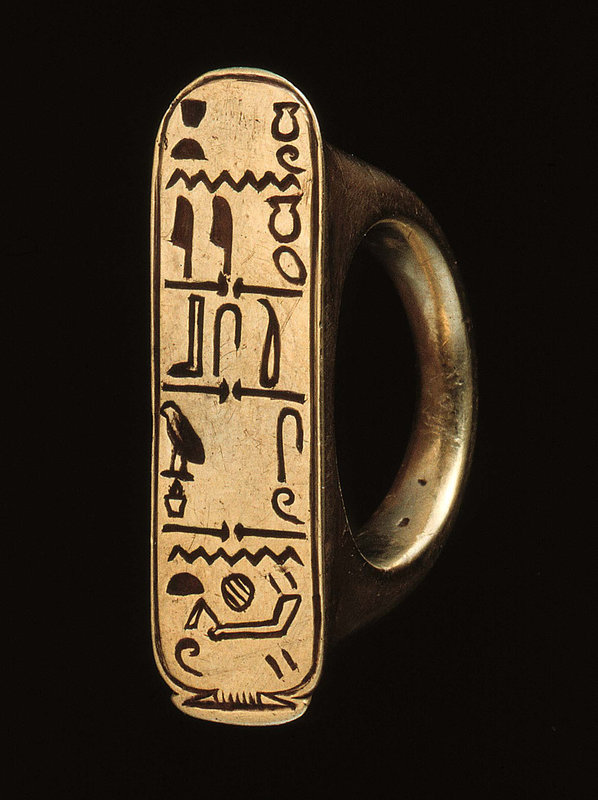 Gold seal ring of Antoninus Pius. Latin title of the emperor translated into Greek and inscribed in Egyptian hieroglyphs. Middle of 2nd century AD. Solid gold. Amsterdam, Allard Pierson, Universiteit van Amsterdam.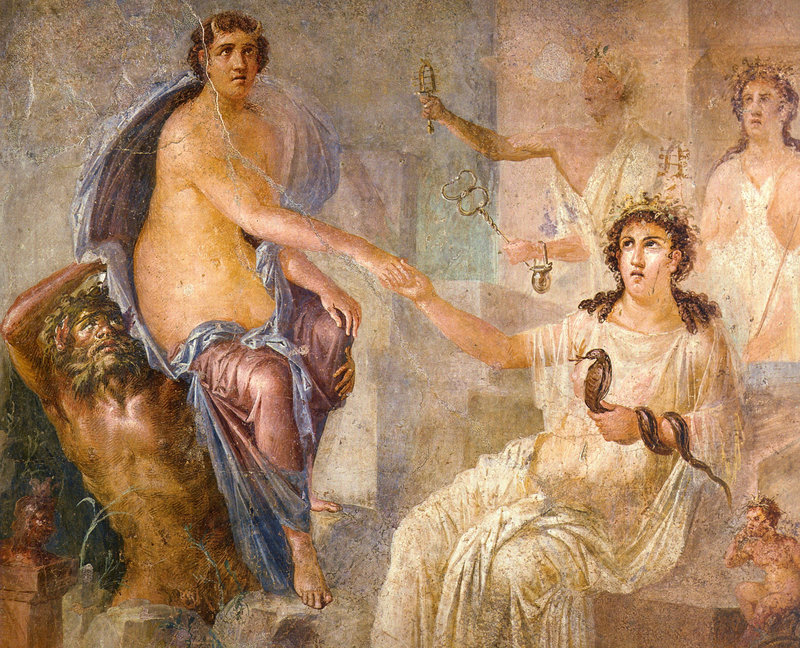 Io welcomed by Isis at Canopus, 1st century AD. Fresco. Napoli, Museo archeologico nazionale di Napoli.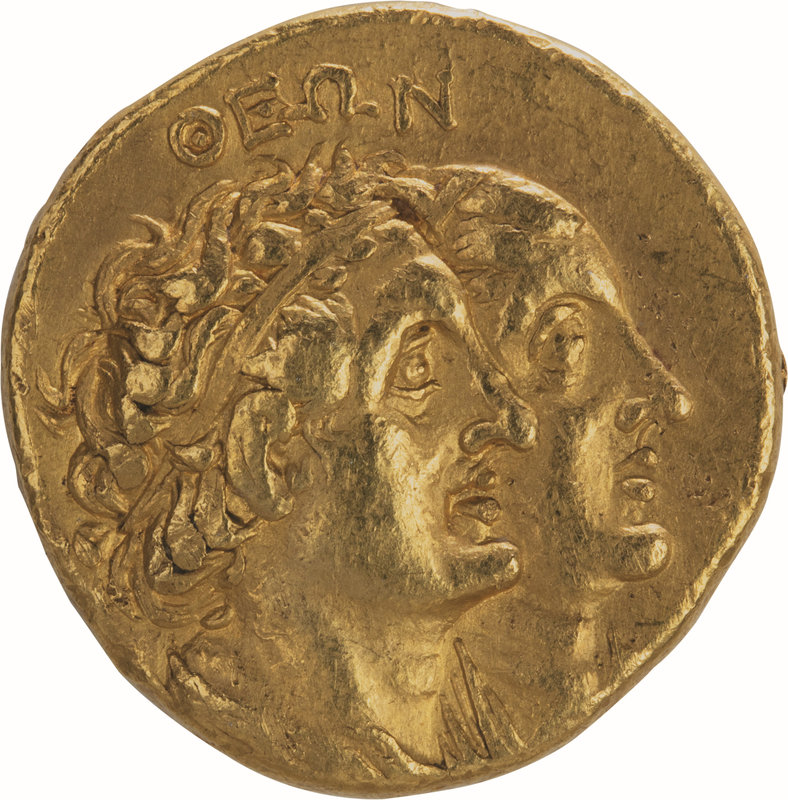 "Dynastic" tetradrachm, deified sovereigns, obverse: busts of Ptolemy II and Arsinoe II / reverse: busts of Ptolemy I and Berenice I, 3rd century BC. Gold. Morlanwelz, Musée royal de Mariemont.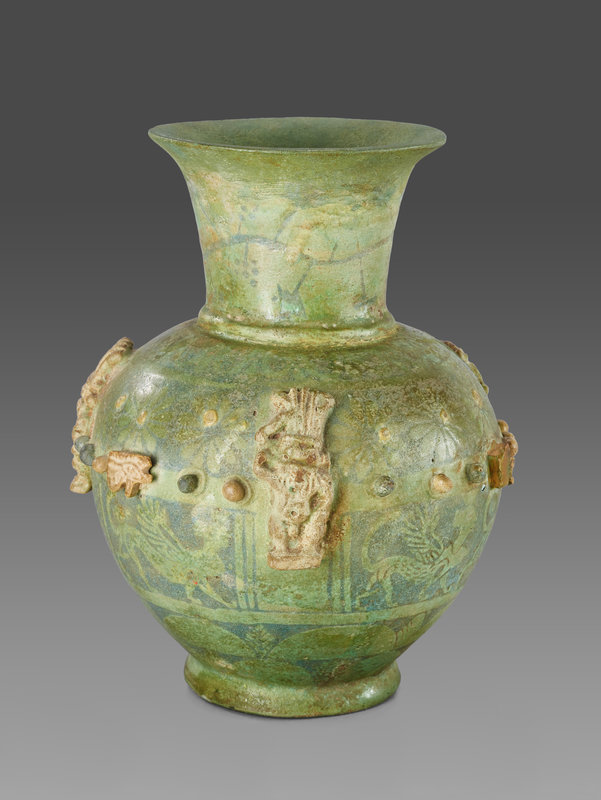 Jar with sphinx, Bes and wedjat eye motifs, 4th-1st century AD. Green and blue faience. Genève, Fondation Gandur pour l'art.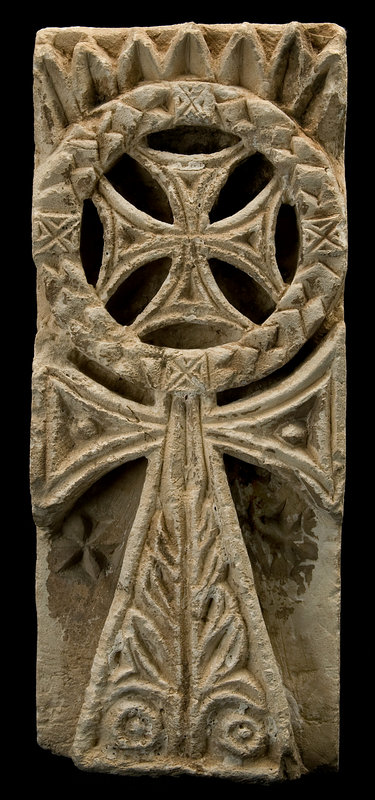 Relief with ânkh sign in which a Christian cross is integrated, 5th-6th century AD. Limestone. Hildesheim, Roemer- und Pelizaeus-Museum.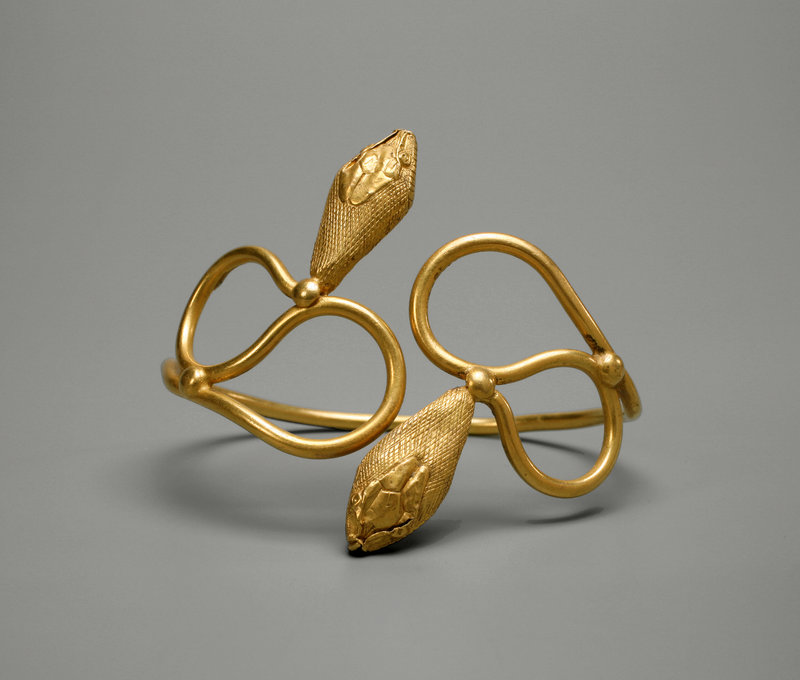 Cobra bracelet, 4th century BC-4th century AD. Gold. Morlanwelz, Musée royal de Mariemont.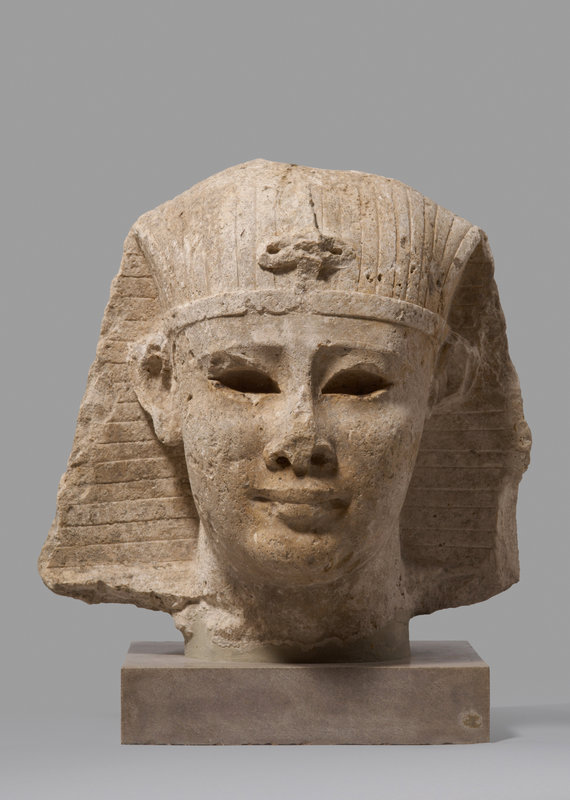 Colossal head of a royal statue, 305-222 BC. Nummulite lime, coarse-grained. Kunsthistorisches Museum Vienna, Egyptian and Near Eastern Collection © KHM-Museumsverband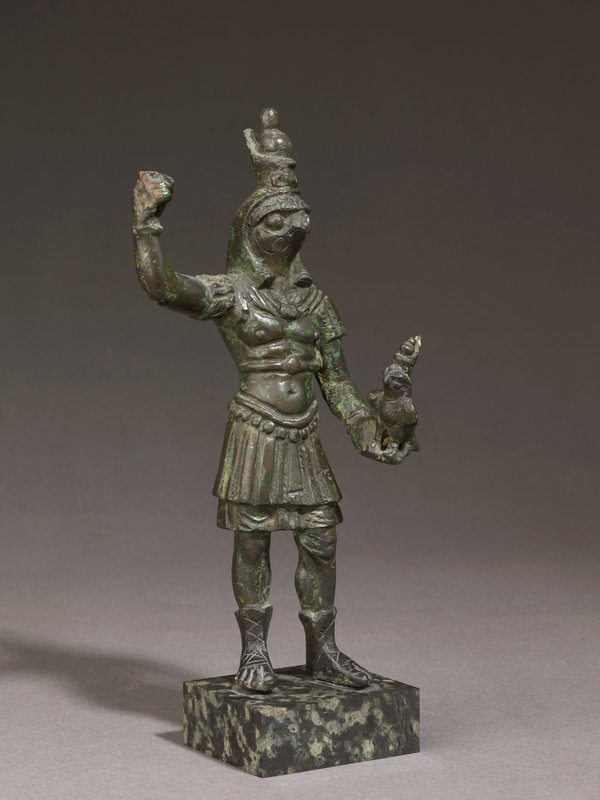 Horus as legionary, 30 BC-395 AD. Copper alloy. Paris, Musée du Louvre, Département des Antiquités égyptiennes.

Relief of Ptolemy, 304-30 BC. Limestone. Leiden, Rijksmuseum van Oudheden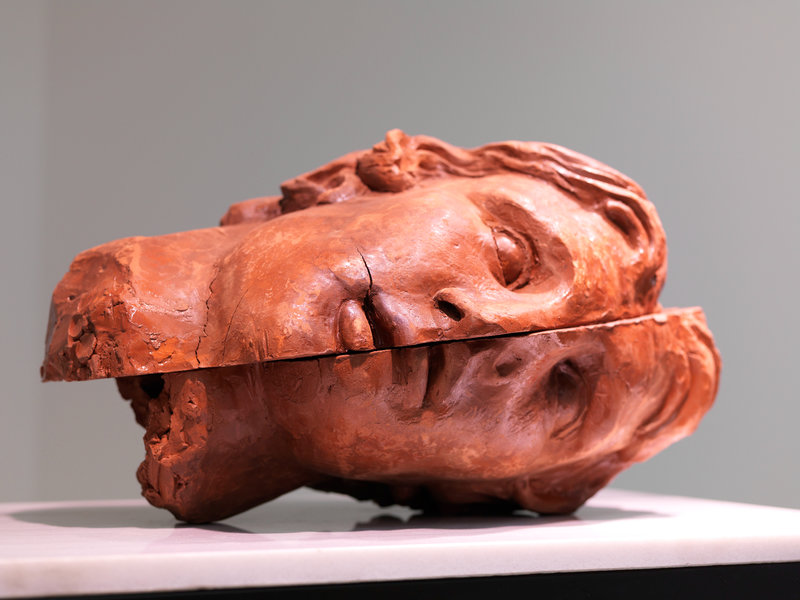 Aslı Çavuşoğlu, Gordian Knot, 2013. Ceramic, 50 x 29 x 28 cm. Photo: Hadiye Cangökçe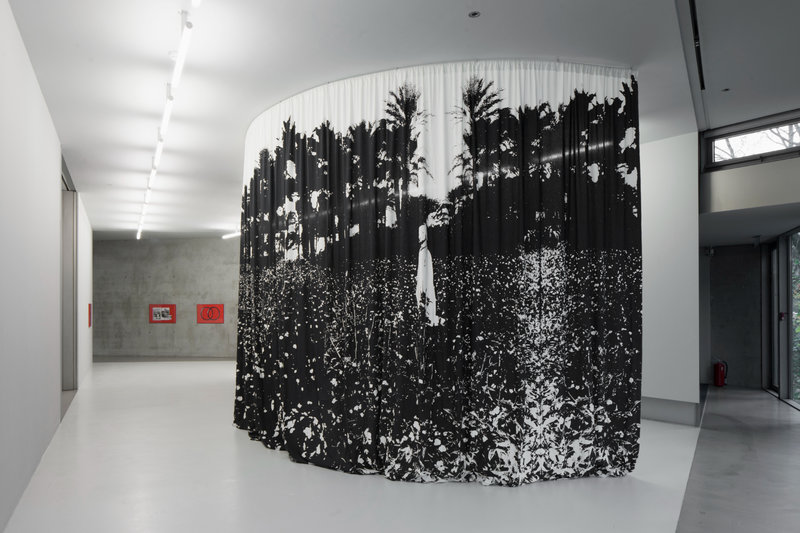 Céline Condorelli, White Gold, 2012. Installation view, GfZK, Leipzig. Photograph by Wenzel Stählin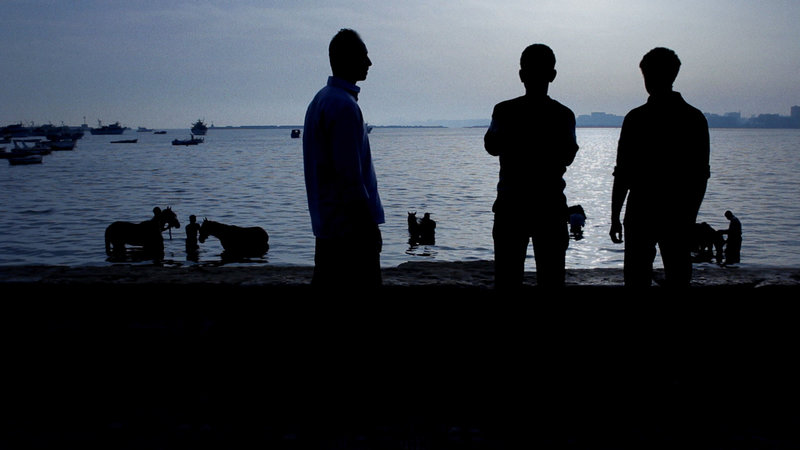 Ahmed El Ghoneimy, Bahari, 2011, Filmstill. Courtesy the artist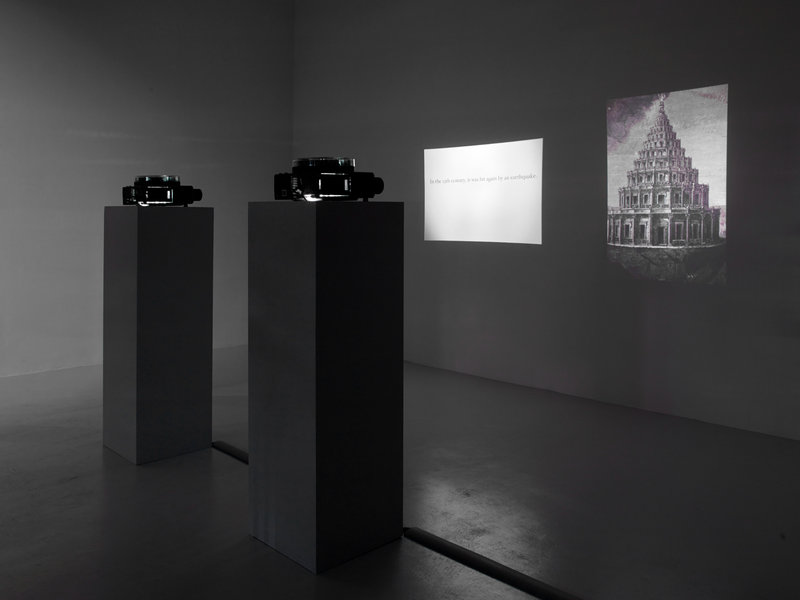 Ellie Ga, It Was Restored Again, 2013. Slide installation. Courtesy the artist and Bureau, New York.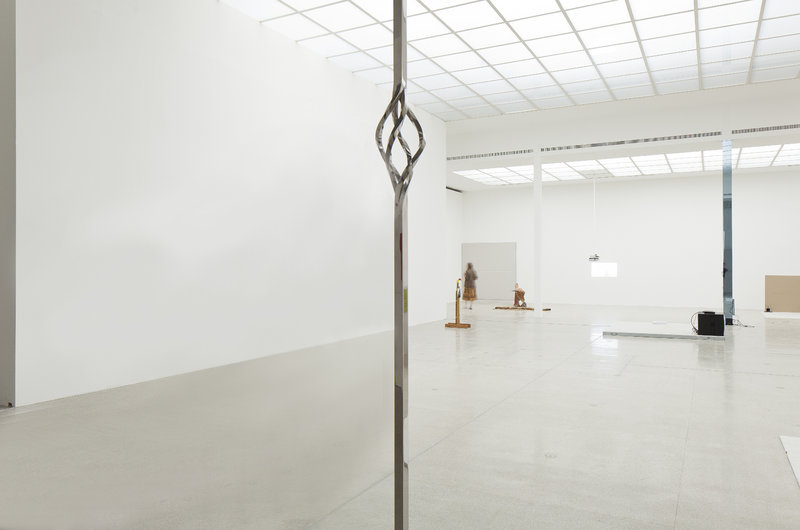 Hassan Khan, The Twist, 2013. Courtesy of the artist and Galerie Chantal Crousel, Paris © Photo: Oliver Ottenschlaege.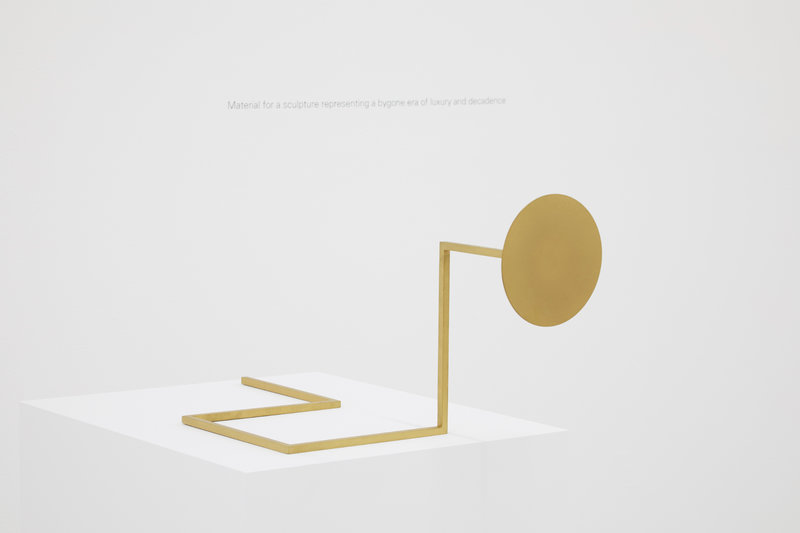 Iman Issa, Material for a sculpture representing a bygone era of luxury and decadence, 2012. Brass sculpture, white wooden plinth, vinyl text on wall. © Stuart Whipps, Courtesy the artist and Rodeo, London / Pireaus
Gorgon-avtr, look development, 2022. Courtesy of Nurah Farahat, Alaa Abdulatif and Jasmina Metwaly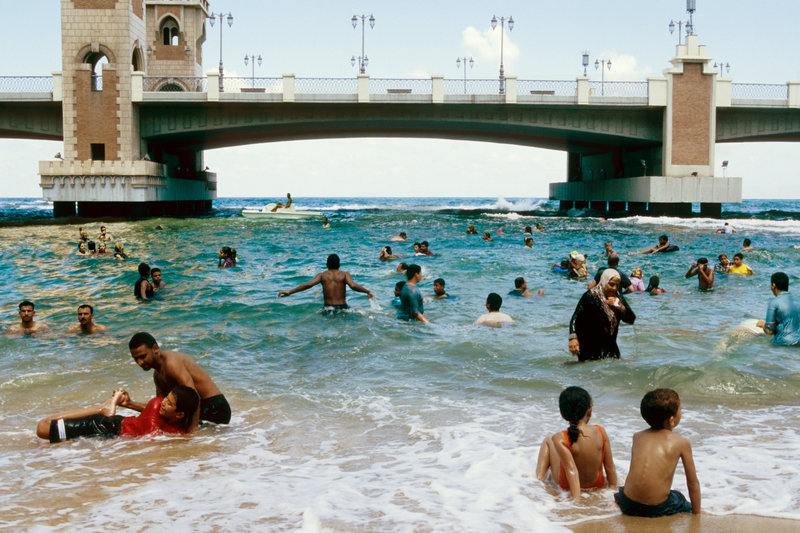 Maha Maamoun, Domestic Tourism I : Beach, 2005. C-print, Courtesy of the artist and Gypsum Gallery.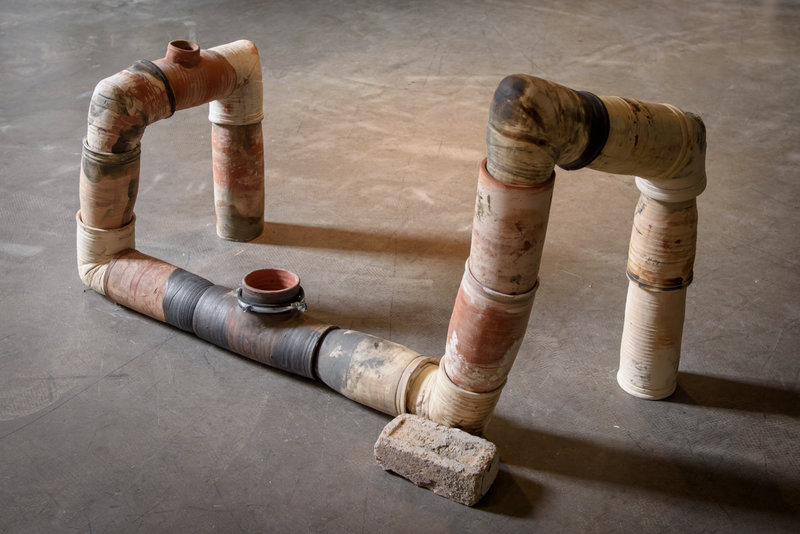 Jumana Manna, Master, Water-Arm Series, 2019 © Jumana Manna. Image courtesy the artist and Hollybush Gardens, London. Photo: Louis Haugh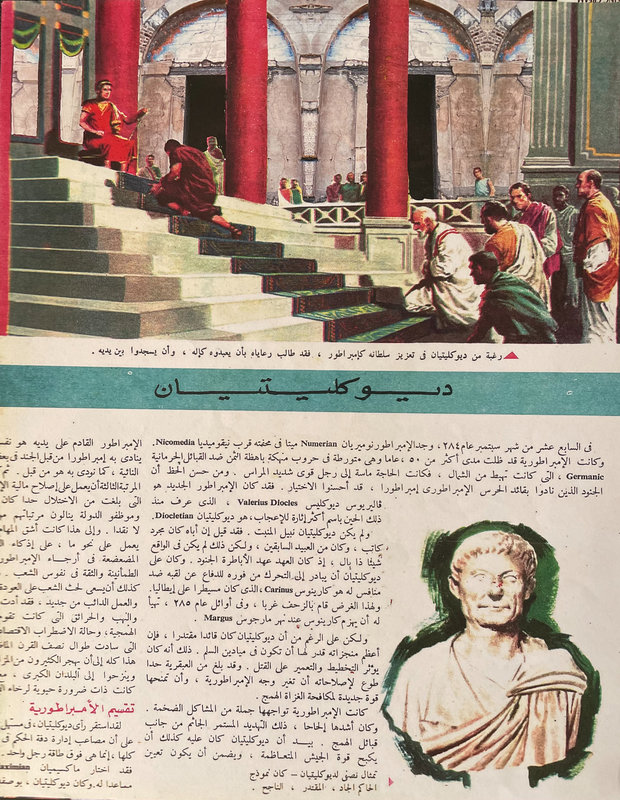 Marianne Fahmy, History as proposed, 2016. Print, Courtesy the artist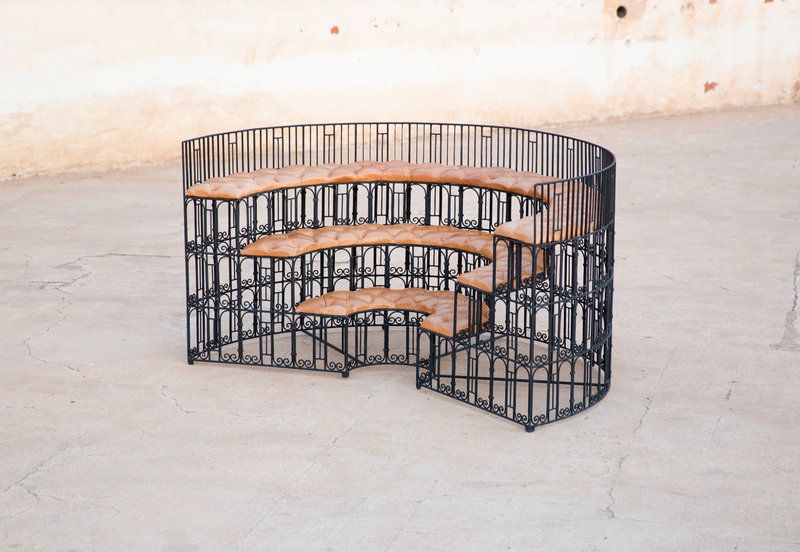 Haig Aivazian, Rome is not in Rome – Stadion, Courtesy Marrakech Biennale © photo: Jens Martin