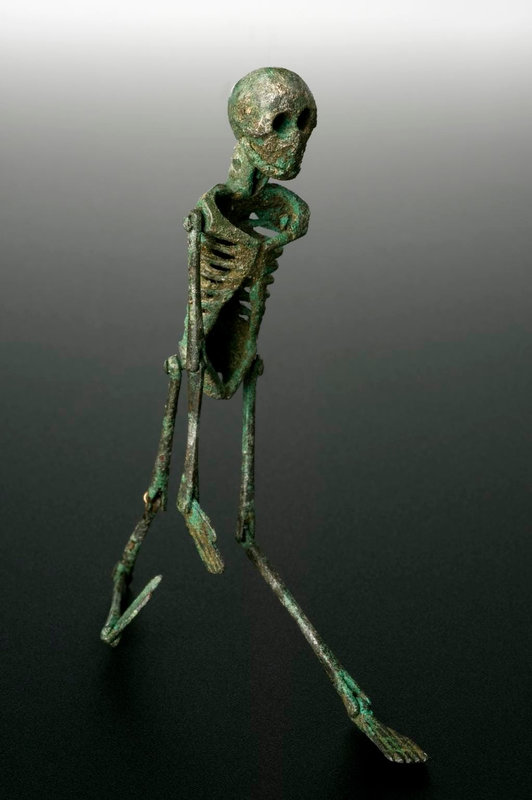 Memento mori, Roman, 199 BCE-500 CE, Science Museum Group Collection © The Board of Trustees of the Science Museum.
Bronze miniature skeleton or "Larva Convivalis", a "memento mori" handed to guests at feasts, articulated but with lower right leg missing and left arm substituted for lower right leg.

Memento mori translates from Latin as "Remember you must die". This is a special type of memento mori called a larva convivialis, given to revellers at a banquet or feast. Even when the Romans were enjoying themselves, they still were reminded of their own mortality. The bronze skeleton is just over 110 mm high. For an unknown reason the right leg of the articulated skeleton has been substituted for a left arm. This is an extremely rare example.