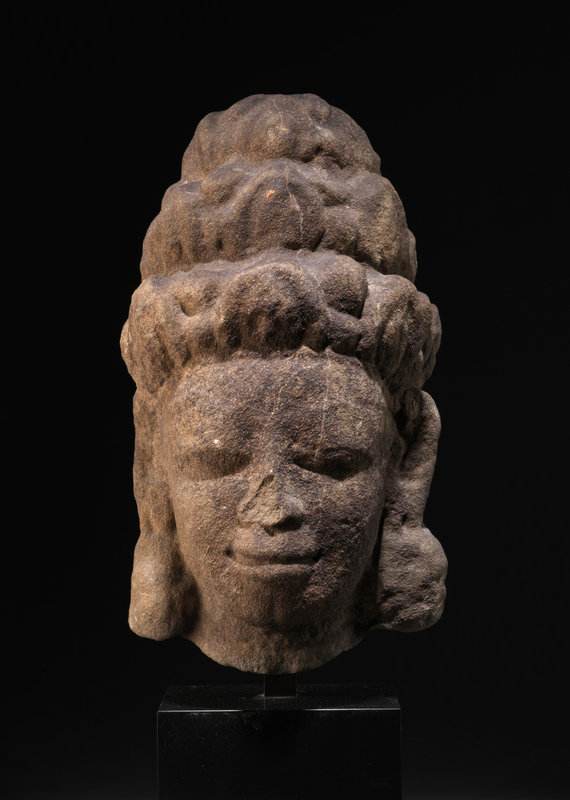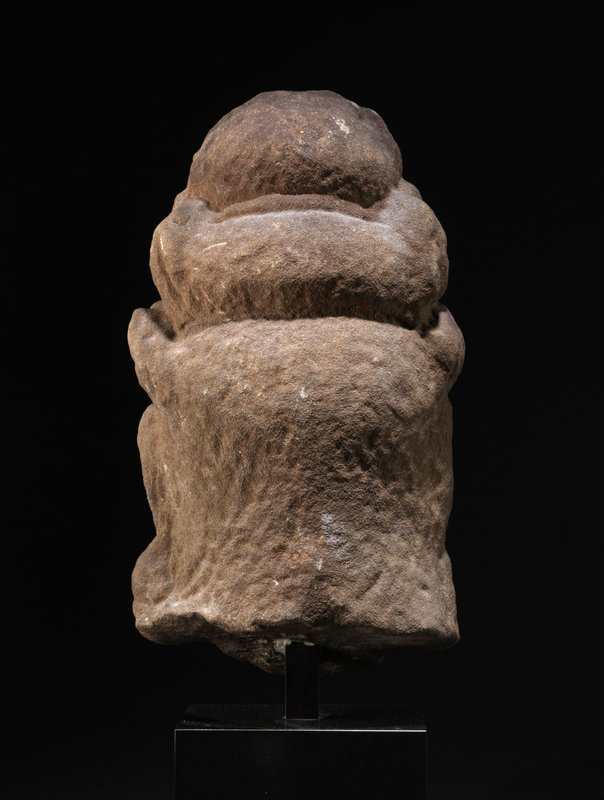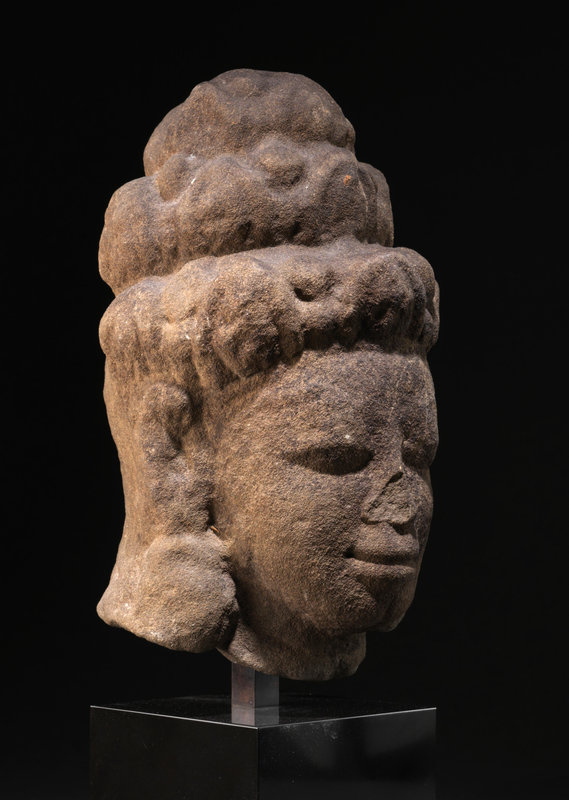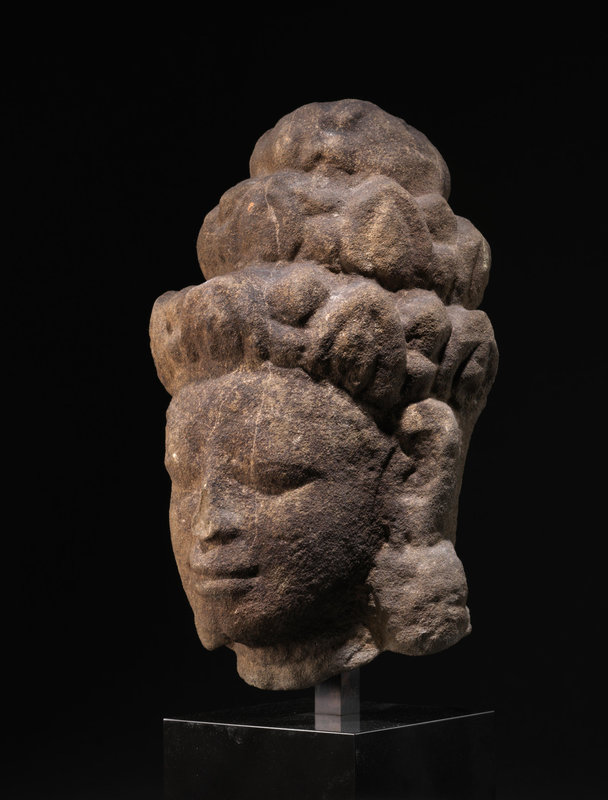 Lot 49. A sandstone head of a male divinity, Champa (Vietnam), My-Son A 1 style, 10th century; 30cm (11 3/4in) high (2). Sold for €4,462.50 (Estimate € 2,000-3,000). Photo Fabrice Gousset.
Carved with a high tiara with two rows of large lotus petals, the tips turned towards the top and ends with a large lotus bud opening at the top. The facial features are are worn but still discernible with high arching brows, prominent triangular nose and broad fleshy lips.
Provenance: Georges Halphen Collection
Christie's Paris, 'Collection de Mr Georges Halphen', 20 November 2003, lot 425
Jean-Pierre Rousset, Paris (1936-2021), acquired at the above sale.
Note: See previous lot and also compare with two other examples from the Maurice Ader collection, sold Hotêl Drouot S 6, June 3 and 4, 1932, pl. IX, lots 155 and 156.
Bonhams. The Robert and Jean-Pierre Rousset Collection of Asian Art: A Century of Collecting - Part 1. Paris, 25 october 2022.