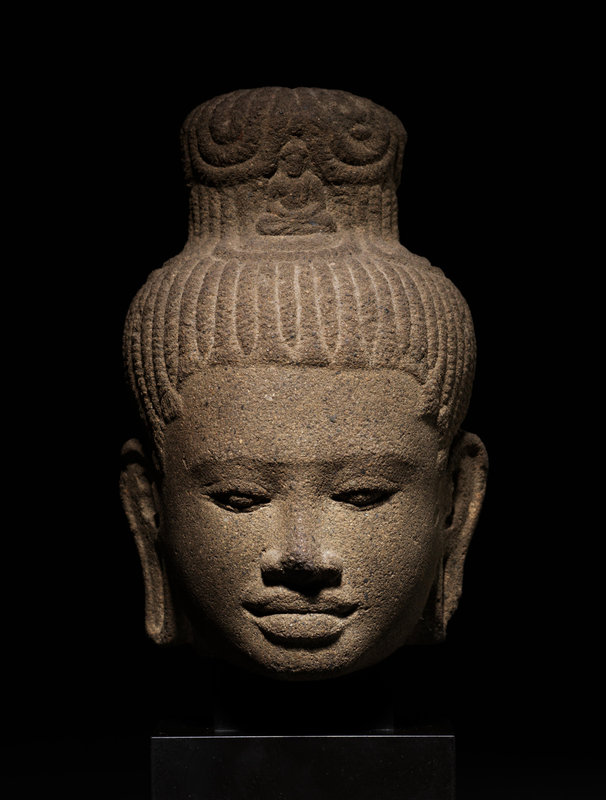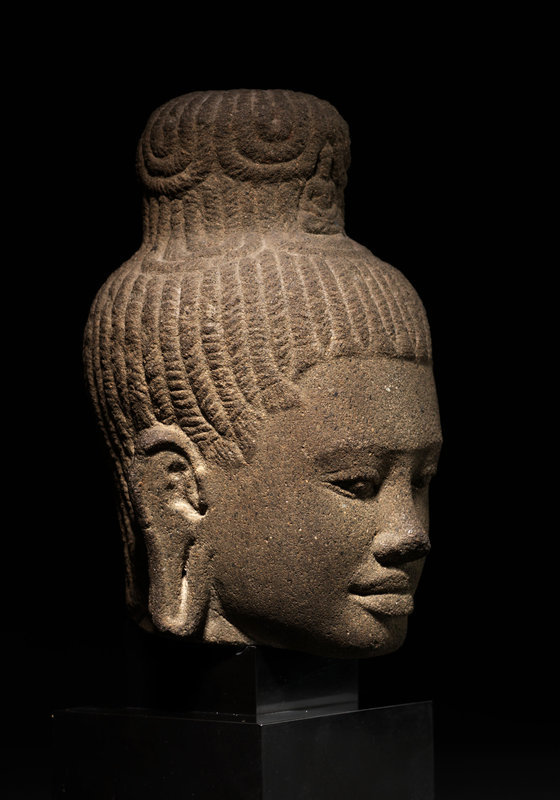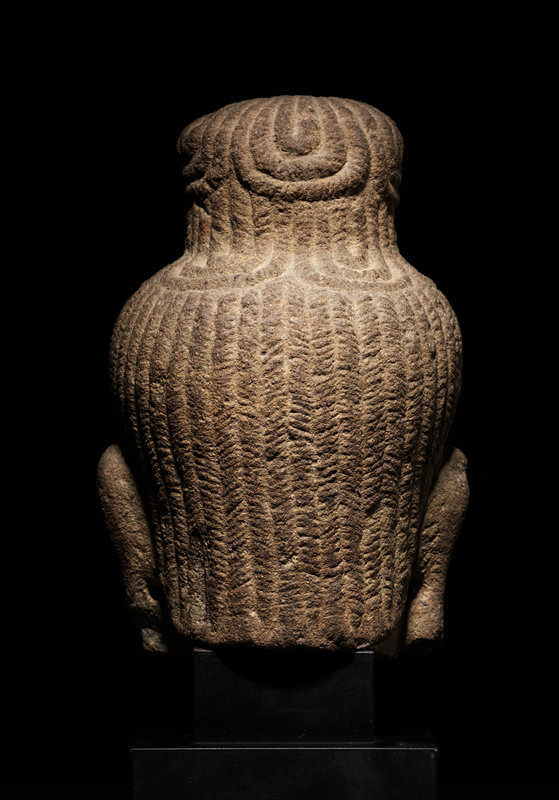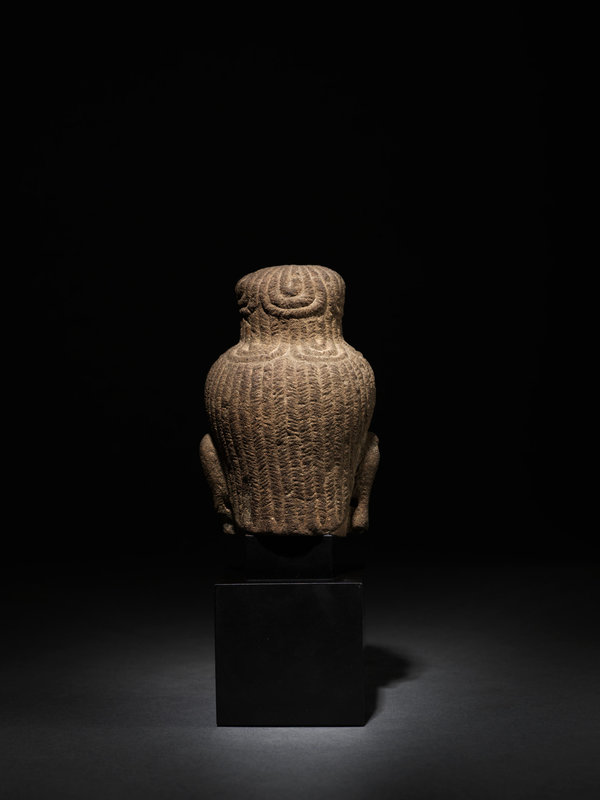 Lot 63. A sandstone head of Avalokiteshvara, Cambodia, Baphuon style, 11th century; 14.5cm (5 3/4in) high. (2). Sold for €24,225 (Estimate € 5,000-8,000). Photo Fabrice Gousset.
This sensitively modelled head of the bodhisattva of compassion is identified by a small representation of Amitabha carved at the top of his head. His hair is defined by thin braids that converge to the tall jatamukuta arranged with cascade of braids and five loops around the small adi-Buddha. The eyes are defined by slightly inset pupils and fleshy lids and the lips are sensual and full over the classic bifid chin, stand.
Provenance: Robert Rousset, Paris (1901-1981), acquired from Monogram, Bangkok, 15 March 1966
Jean-Pierre Rousset, Paris (1936-2021).
Note: Representations of Avalokiteshvara are rare from the Baphuon period and this fine example from the Rousset collection compares favourably with the head on a complete Baphuon figure of Avalokiteshvara in the Norton Simon Museum of Art (F.1972.22.1.S).
Bonhams. The Robert and Jean-Pierre Rousset Collection of Asian Art: A Century of Collecting - Part 1. Paris, 25 october 2022.