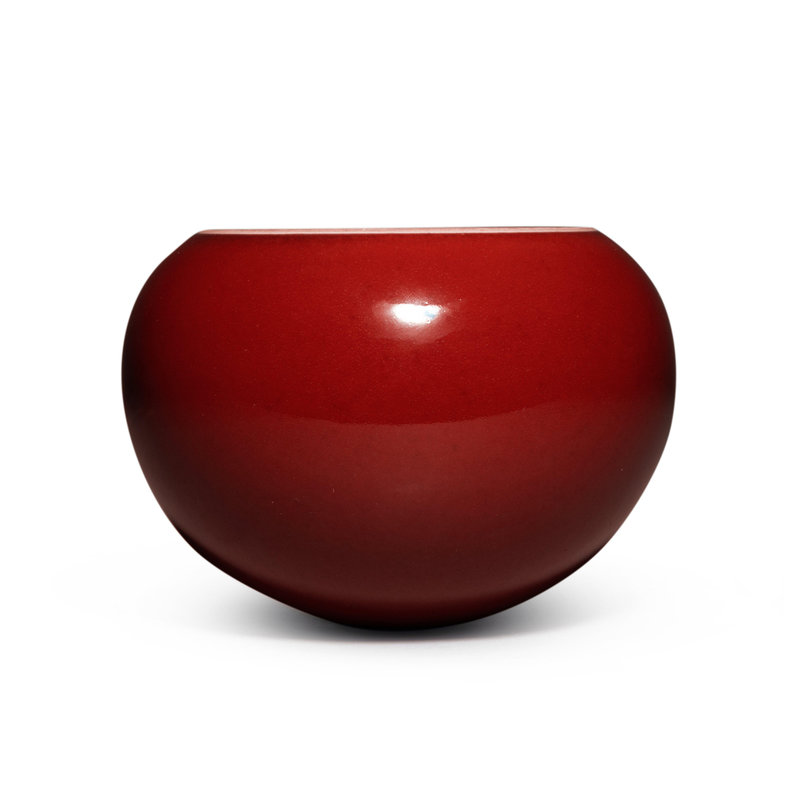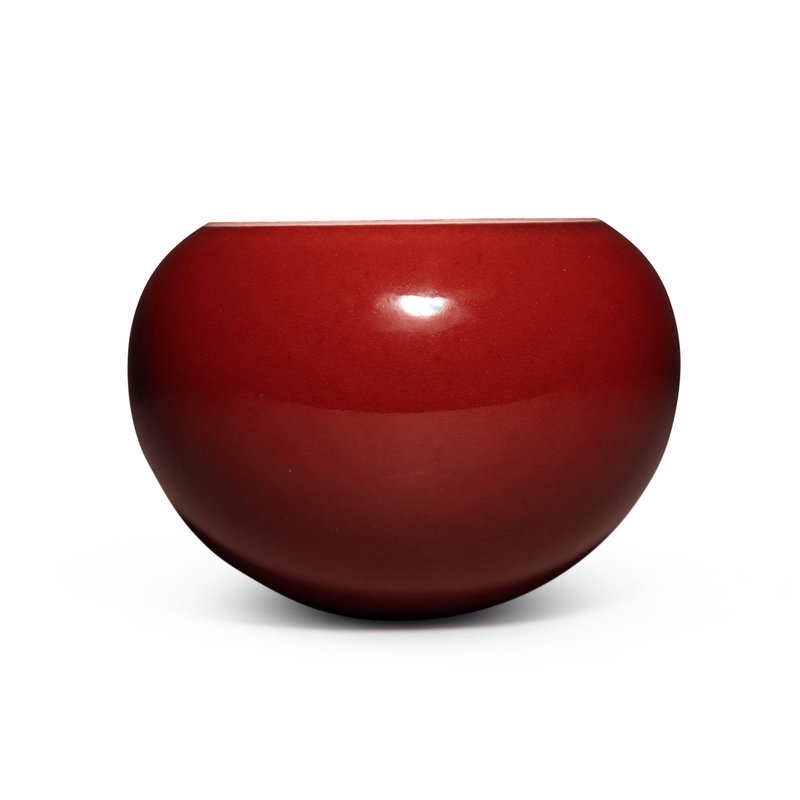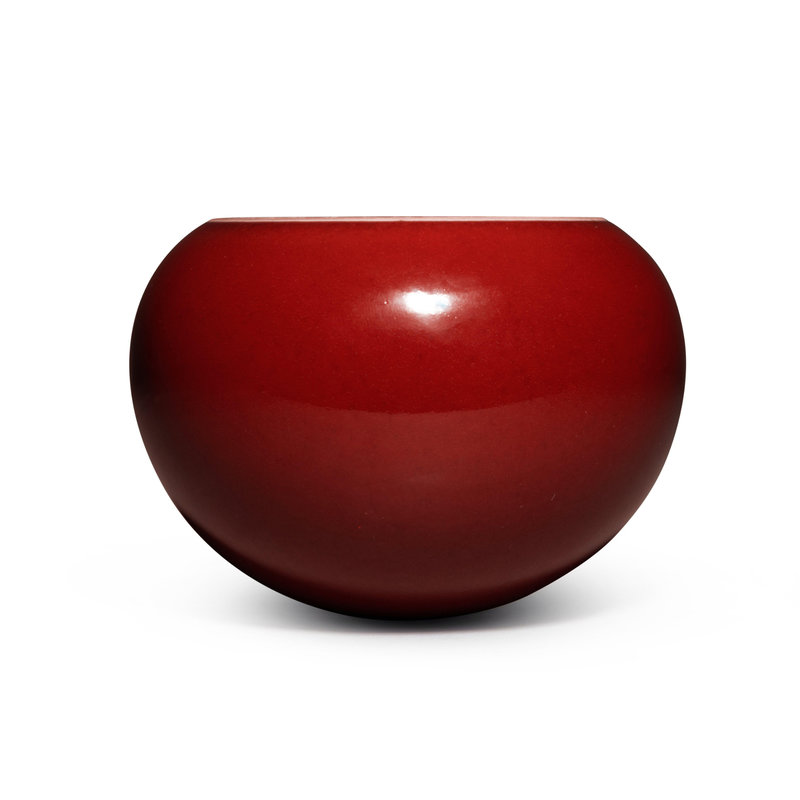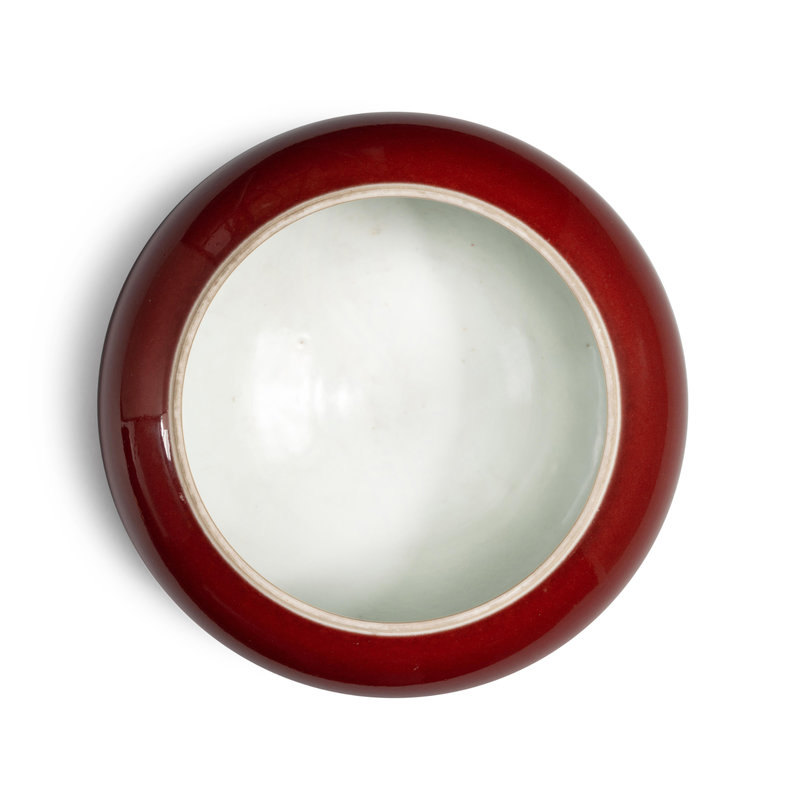 Lot 374. A rare copper-red-glazed bowl, Qing dynasty, 18th century. Diameter 5⅞ in., 14.9 cm. Sold for $15,120 (Estimate $8,000 - $12,000). © Sotheby's 2022
Note: This unique vessel is exceedingly rare for its shape with a domed base terminating in a slightly convex center. Fired upside down in the kilns, the present lot is entirely covered with a lustrous copper-red glaze save for the mouth rim.
Compare a Yongzheng blue-glazed covered example, but with a white-glazed base and a four-character reign mark, in the Palace Museum, Beijing, illustrated in Gugong bowuyuan cang Qingdai yuyao ciqi, vol. II, Beijing, 2005, pl. 197. In Geng Baochang, Ming Qing ciqi jianding [Appraisal of Ming and Qing porcelain], Hong Kong, 1993, p. 238, fig. 405, Geng also includes a line drawing of a covered vessel of closely related form when discussing Yongzheng period porcelains. For earlier examples of similar form, see a famille-verte covered jar attributed to the late Ming dynasty, in the Butler Family Collection, and illustrated in Michael Butler, Margaret Medly and Stephen Little, Seventeenth-Century Chinese Porcelain from the Butler Family Collection, Alexandria, 1990, pls 46 and cover.
Important Chinese Art, New York, 21 september 2022