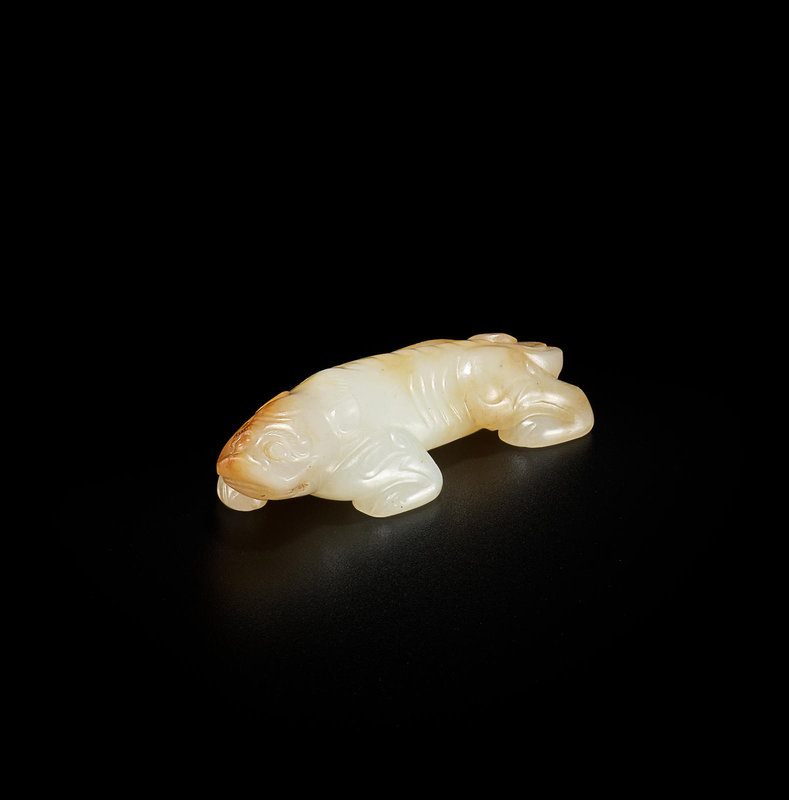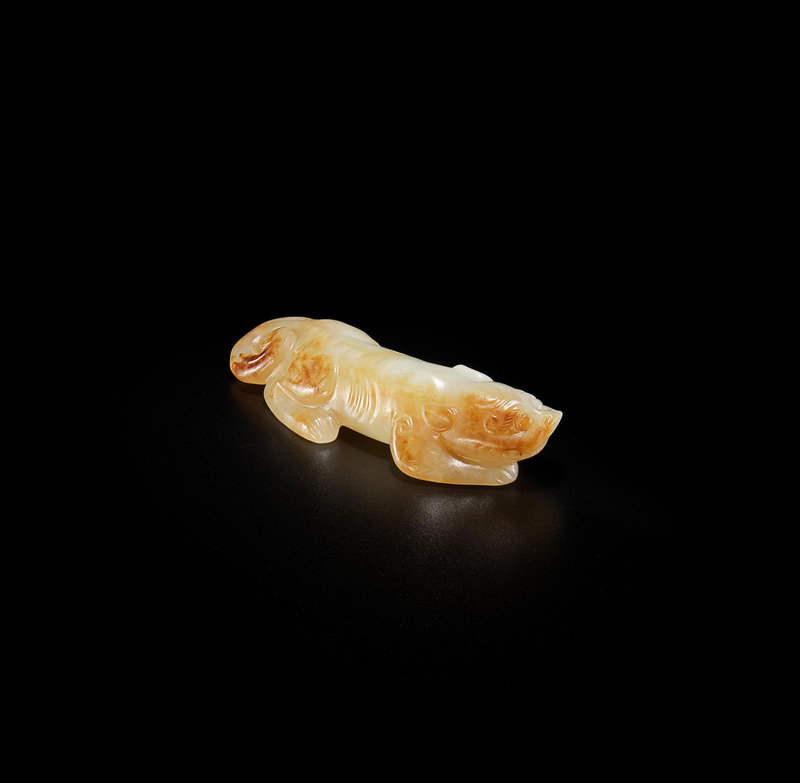 Lot 22. A white and russet jade carving of a tiger, Song-Ming Dynasty (960-1644); 7.7cm (3in) long. (2). Sold for HKD 153,000 (Estimate HKD 120,000 - HKD 150,000). © Bonhams 2001-2022
Carved as a flattened recumbent tiger slightly leaning to the right, its head turned to the left, detailed with a wide grin, thick eyebrows, fine whiskers and sharp fangs, its fur incised with vertical stripes, and its tail flicked over its haunches at the end of the raised backbone, the stone of even white tone with areas of russet inclusions, box.
Note: For similar jade animal carvings of the same type, see the related Song dynasty white and russet jade 'mythical beast' of slightly different form exhibited in the Hong Kong Museum of Art, illustrated by G. Tsang, Chinese Jade Animals, Hong Kong, 1996, no.84.
Bonhams. FINE CHINESE CERAMICS AND WORKS OF ART, Hong Kong, 30 November 2022