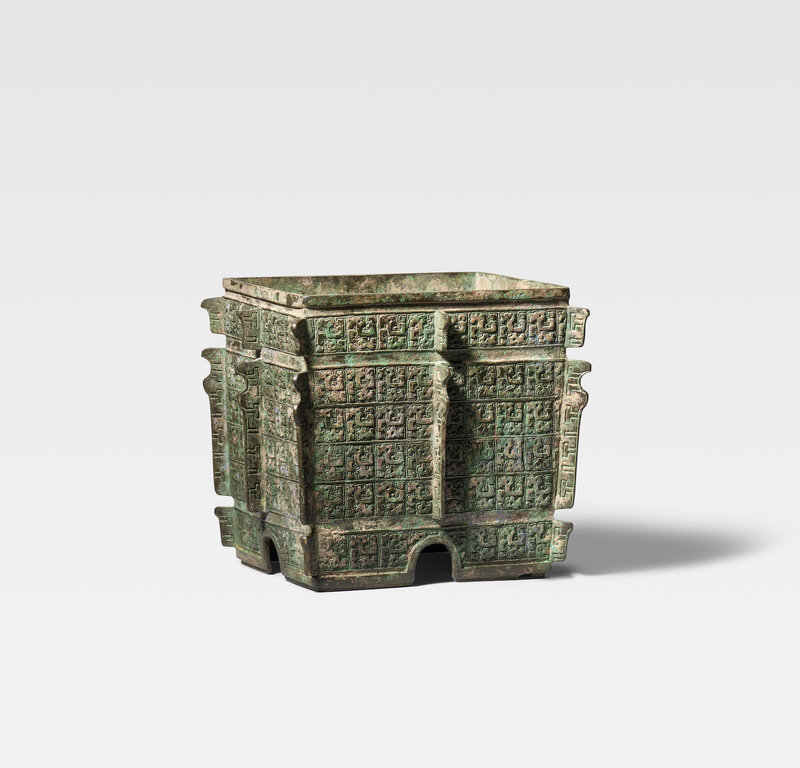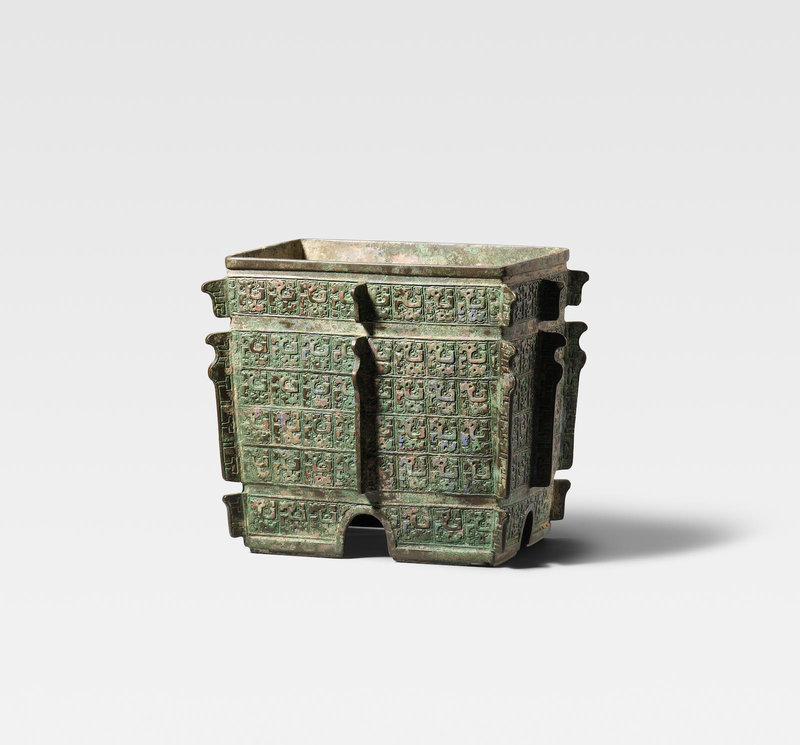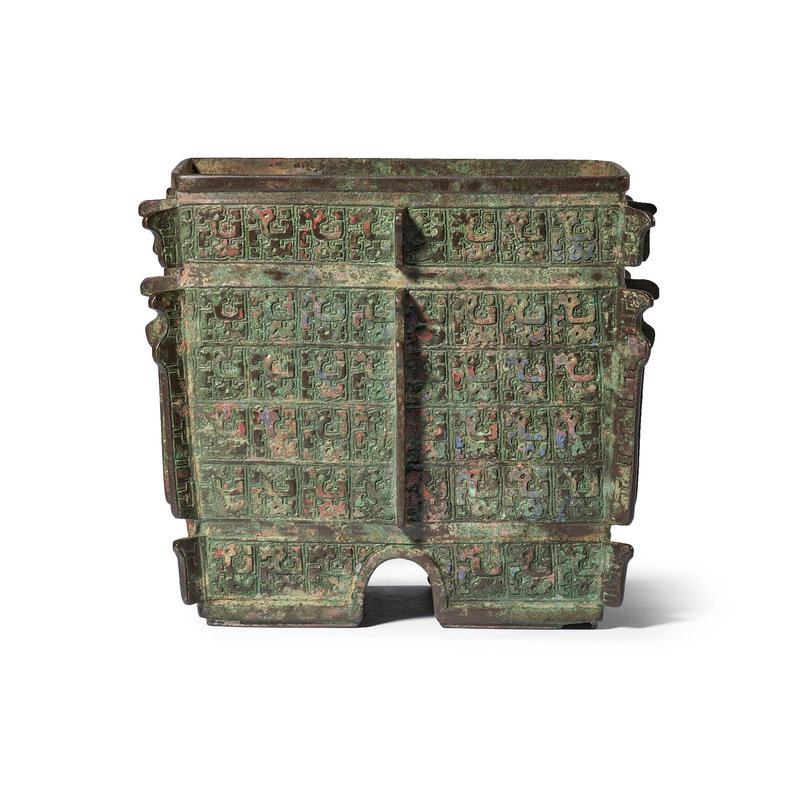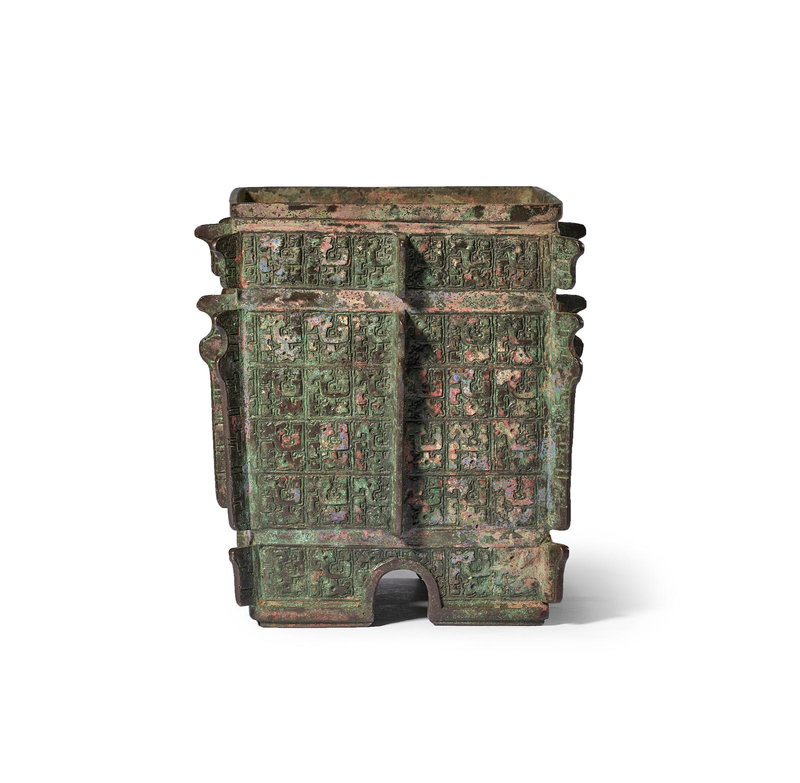 Lot 108. An archaistic bronze ritual wine vessel, fangyi, Southern Song Dynasty (1127-1279); 12cm (4 3/4in) high. (2). Sold for HKD 355,800 (Est: HKD 100,000 - HKD 150,000). © Bonhams 2001-2022
Of well cast slightly tapering rectangular form, the decoration divided into three sections, each filled with repeating squares encircling hui dragons, vertically separated by narrow, notched flanges at the corners, and supported on a hollow foot with arched apertures at the centre of each side, the reddish-brown surface lightly encrusted with malachite and some scattered azurite, stand.
Provenance: An Asian private collection.
Note: The shape of the present ritual wine vessel derives from late Shang and early Western Zhou dynasties bronzes, and the decoration shows influence from the Warring States period, see for example the shape of a Zhou dynasty Yiyou fangyi, illustrated in Bogu tulu (Illustrated Catalogue of Antiques), Ming dynasty, Boruzhai edition, Wanli 16th year (1588), vol.8, p.15; and a late Shang dynasty archaic bronze ritual fangyi sold in these rooms, 30 August 2022, lot 6. Compare the hui dragon patterns with a Wangziwu si bronze ding vessel illustrated in the Northern Song dynasty Kaogutu (Catalogue of Illustrated Antiques), in an early Ming dynasty edition in the Harvard University collection, vol.2, p.20.
Bonhams. GANBEI A TOAST TO CHINESE WINE CULTURE, 30 November 2022, Hong Kong, Admiralty