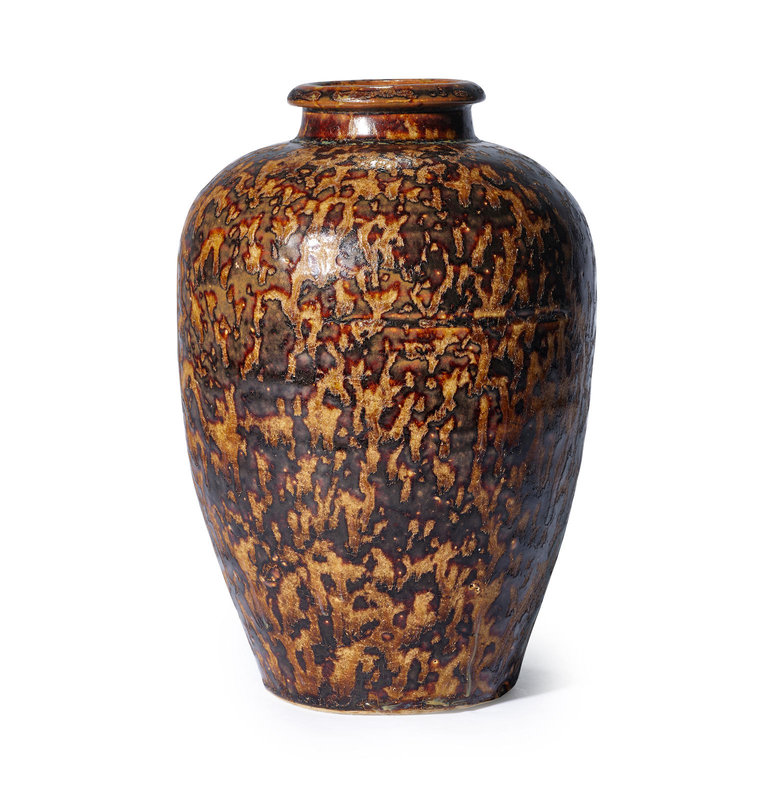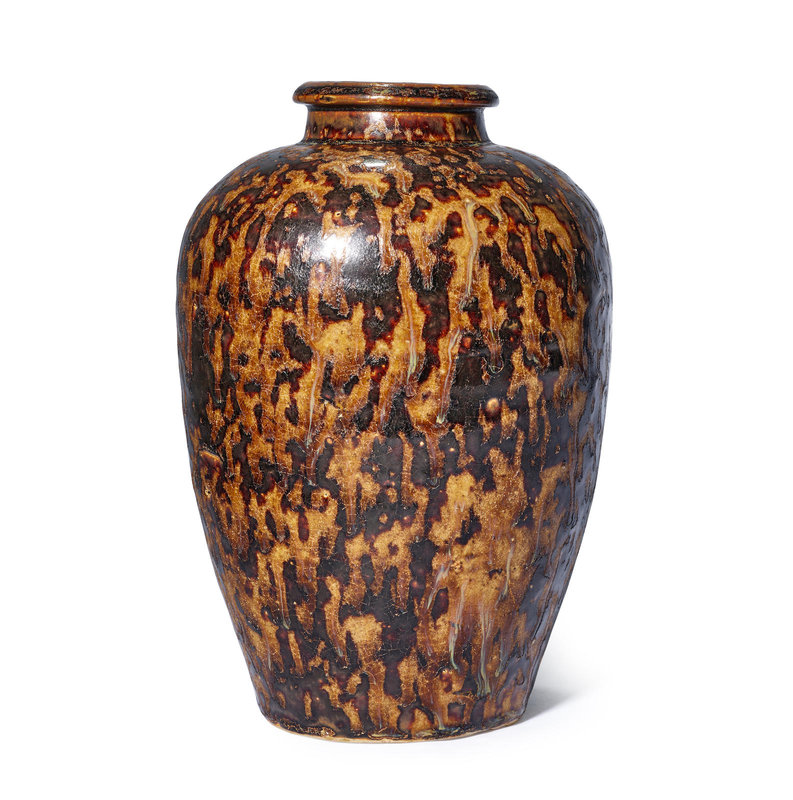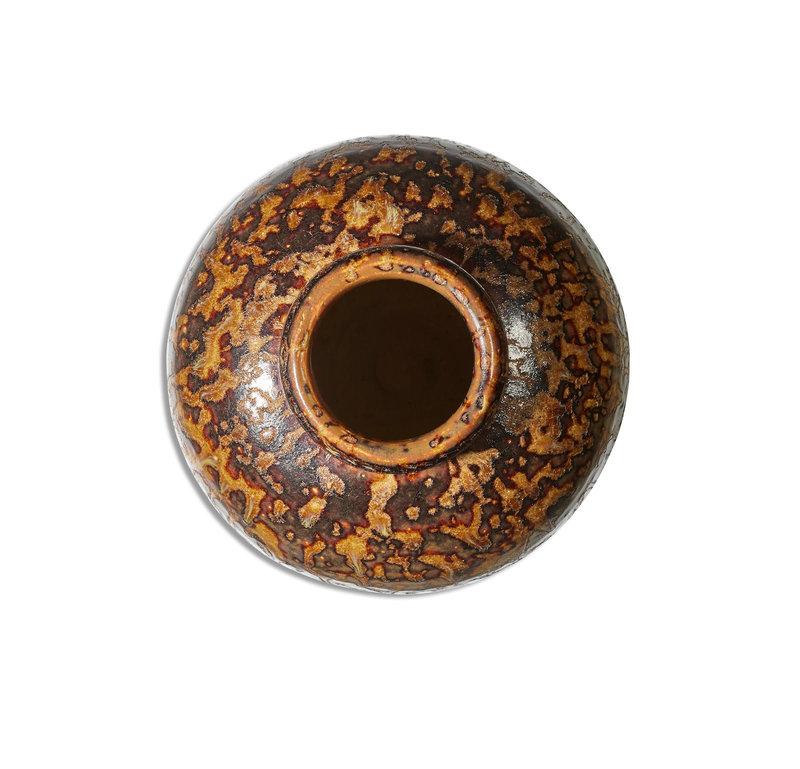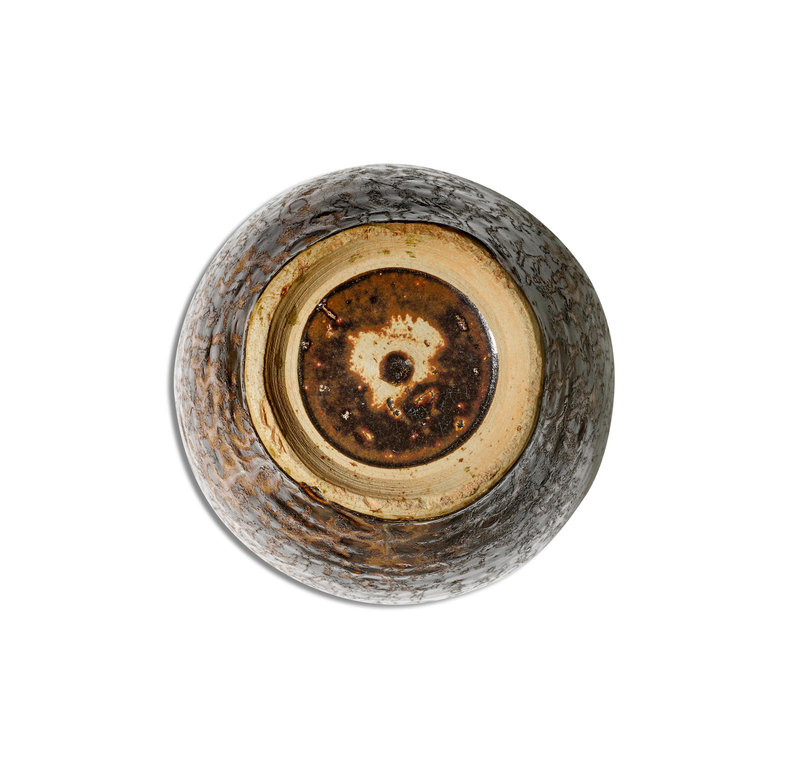 Lot 112. A Jizhou 'tortoise-shell'-glazed vase, meiping, Southern Song Dynasty (1127-1279); 21cm (8 1/4in) high. (2). Sold for HKD 885,000 (Est: HKD 900,000 - HKD 1,200,000). © Bonhams 2001-2022
The slender ovoid body rising from a recessed base with a slanting footring, surmounted by a short neck and everted lipped rim, applied to the exterior and base with a chocolate-brown glaze suffused with buff and sandy-brown splashes in imitation of tortoiseshell, the interior and footring left unglazed, box.
Provenance: Acquired from Fujiwhara Jyukodo, Osaka, 2015.
Note: See a related example of Northern Song black-glazed meiping vase excavated in Shaanxi, illustrated in Zhongguo chutu ciqi quanji [Complete Collection of Ceramic Art Unearthed in China], Beijing, 2008, pl.116; a Song dynasty Jizhou amber ware meiping vase with similar glaze but of lighter shade and smaller mouth in the Palace Museum is illustrated in The Complete Collection of Treasures of the Palace Museum, Porcelain of the Song Dynasty (II), Hong Kong, 1996, p.235, pl.216; compare also with a Southern Song Jizhou ware meiping in the Metropolitan Museum of Art, included in the exhibition, Studies in Global Ceramic History, New York, 2015.
Bonhams. GANBEI A TOAST TO CHINESE WINE CULTURE, 30 November 2022, Hong Kong, Admiralty