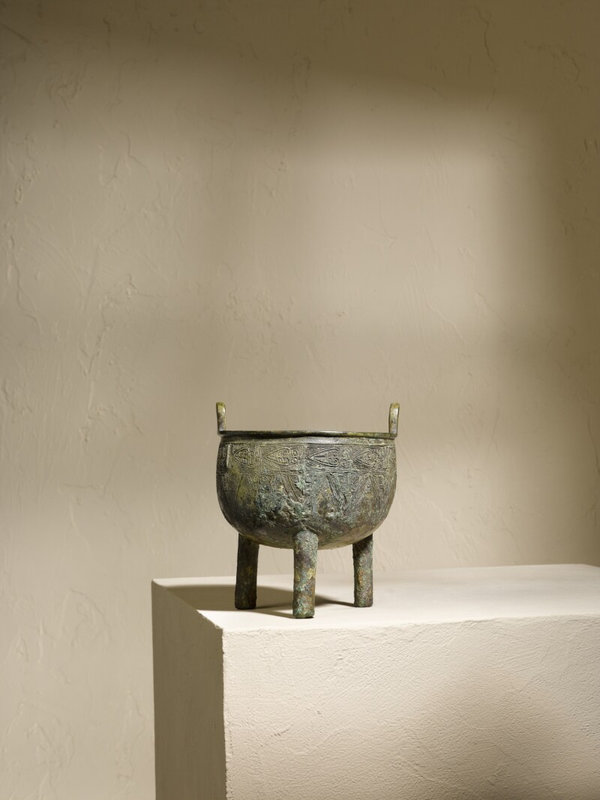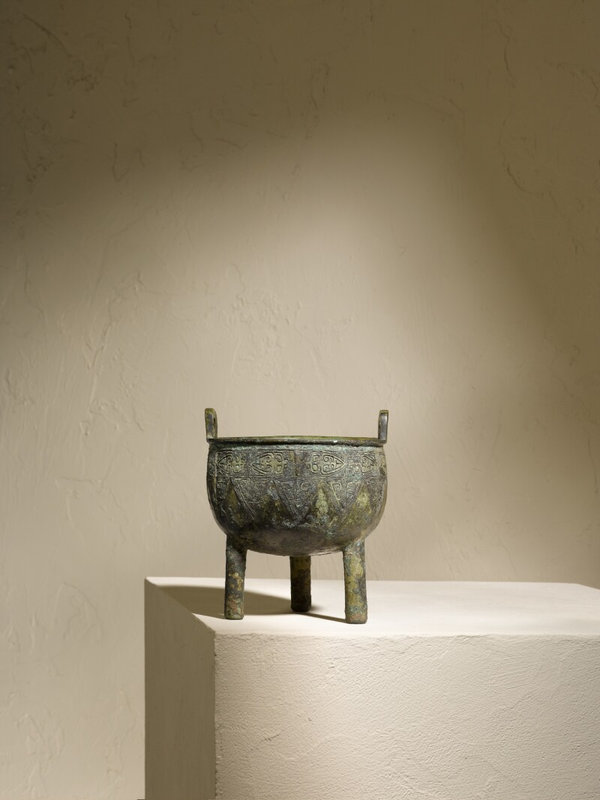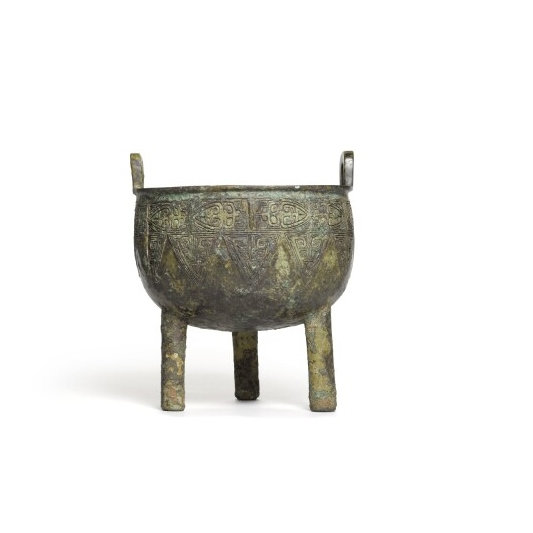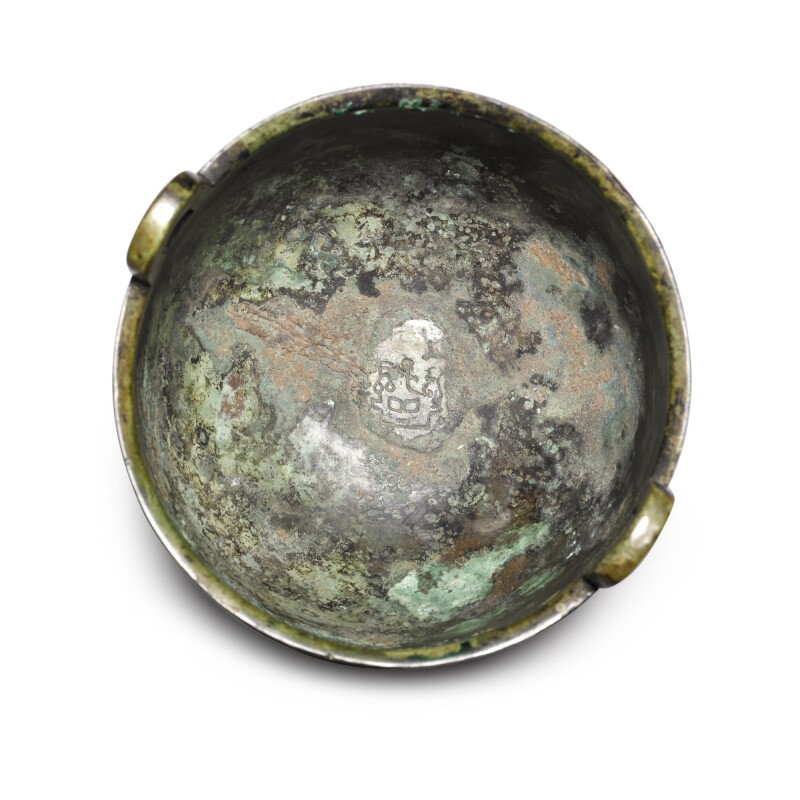 Lot 202. An inscribed archaic bronze tripod food vessel, Ding, Shang dynasty. Height 15.3 cm, 6 in. Lot sold: £88,200 (Estimate: £70,000 - 90,000). © 2022 Sotheby's.
the interior with an inscription who may read Zi and Long.
Provenance: Parke-Bernet Galleries, New York, 19th-20th February 1958, lot 251.
Collection of Arthur M. Sackler (1913-1987).
Collection of Else Sackler (1913-2000), thence by decsent.
Christie's New York, 17th March 2017, lot 1001.
Literature : Robert Poor, Bronze Ritual Vessels of Ancient China, (lecture slide), Intercultural Arts Press, New York, 1968.
Noel Barnard and Cheung Kwong-Yue, Rubbings and Hand Copies of Bronze Inscriptions in Chinese, Japanese, European, American and Australasian Collections, Taipei, 1978, pl. 1243.
Robert Bagley, Shang Ritual Bronzes in the Arthur M. Sackler Collections, Washington, D.C., 1987, pl. 84.
Note: Bowls on three pointed legs were among of the earliest pottery vessels produced in China's Neolithic period, almost eight thousand years ago. In the Bronze Age, various tripod forms were devised of which the present ding version–a globular bowl with two handles, supported on three sturdy legs–was a particularly satisfactory, functional as well as beautiful solution. It answered the needs to raise a receptacle above a fire source, to place it firmly on uneven ground, and to suspend it for carrying. One of the most important types of China's ritual bronzes, tripod vessels of ding shape, such as the present vessel, represent one of the most fundamental Chinese vessel forms. Its unmistakable association with antiquity made the shape a classic in later dynasties, when it inspired potters of many periods and regions, even though with its tall legs it is not ideally suited to reproduction in ceramics. As incense burners, vessels of ding form belonged to the regular repertoire of the manufactories at Longquan in Zhejiang in the Southern Song (1127-1279), at Jingdezhen in Jiangxi in the late Ming (1368-1644), and at Dehua in Fujian in the Qing dynasty (1644-1911).
Sotheby's. Monochrome, London, 2 November 2022