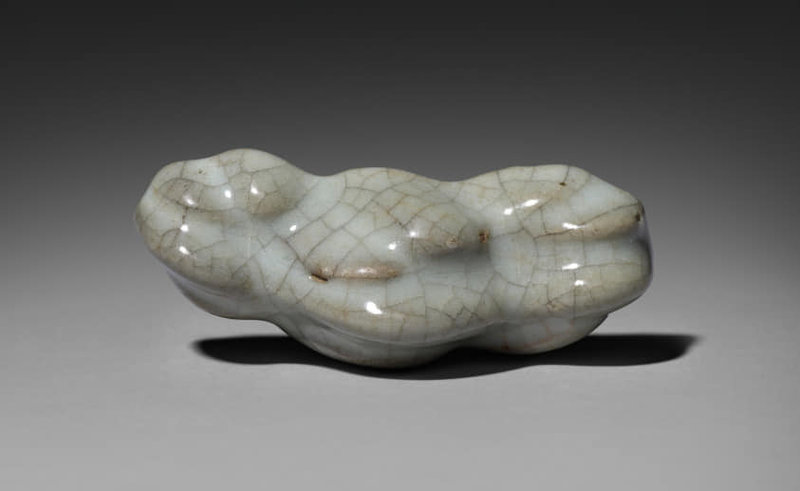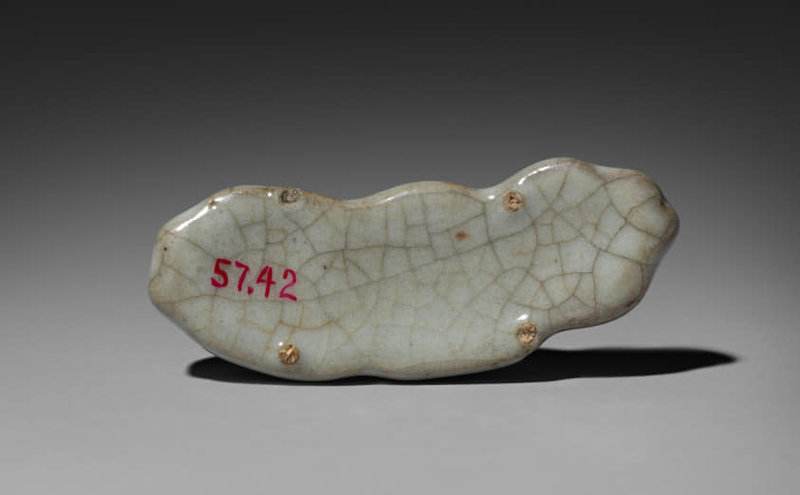 Brush Rest, China, Southern Song dynasty (1127-1279). Glazed stoneware, Guan ware. Diameter: 2.8 x 7.6 cm; Overall: 6 cm. The Cleveland Museum of Art, John L. Severance Fund 1957.42.
There are twelve "hills" on this mountain-shaped brush rest.
In China, access to political power was granted to those who passed the civil service examinations, a system that offered official service only at a high level of education. Chinese literati-officials, whose daily routine involved administrative work in an office, enjoyed precious objects on their writing desks that offered distraction and demonstrated good taste. By the Ming (1368–1644) and Qing (1644–1911) dynasties, these utensils of the literati studio became also collectibles and were treasured as artworks.

A brush rest, like this one in the characteristic gray-blue crackled glaze of Guan ware, would be an essential tool on a literati studio desk.