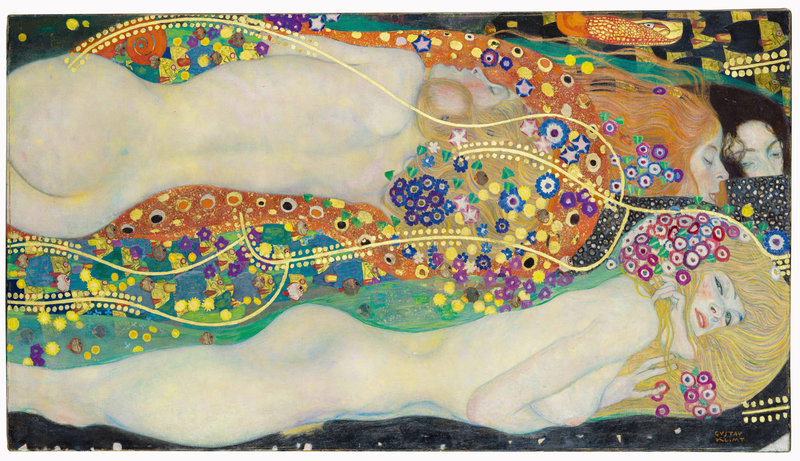 Gustav Klimt, Water Serpents II, 1904/1906–07, Private collection, courtesy of HomeArt.
VIENNA.- Which works by Vincent van Gogh did Gustav Klimt actually know? How familiar was he with Henry Matisse's oeuvre? Together with the Van Gogh Museum in Amsterdam, the Belvedere traces the demonstrable influence of those avant-garde artists on the great master of Viennese Modernism. The exhibition also includes works that do not usually go on loan due to their fragile condition. With Water Serpents II, last shown publicly in Austria in 1964, one of Klimt's major works returns to Vienna.

General Director Stella Rollig: "How could we start the Belvedere anniversary year 2023 more festively than with an exhibition dedicated to Gustav Klimt? Without a doubt, this presentation provides fresh perspectives and a selection of magnificent works, some of which are being shown in Vienna for the first time or have not been seen in decades. We also see Klimt in a new light: as an open and innovative artist who studied other art and never made a secret of his sources, and who was always curious about changing trends, incorporating them into his own work."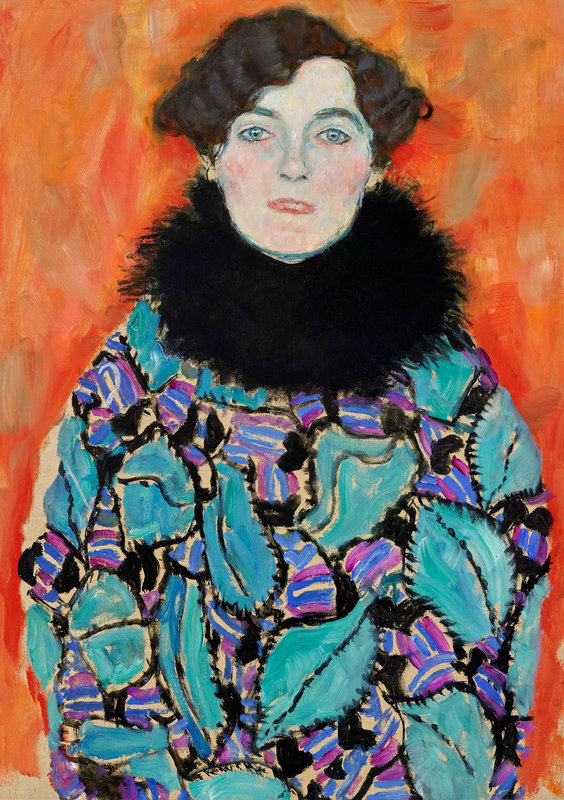 Gustav Klimt, Johanna Staude, 1917-1918 ©Belvedere, Wien, Foto Johannes Stoll
The comprehensive show at the Lower Belvedere highlights the impact of significant Western European artists on Gustav Klimt's work. Carefully chosen comparisons of his paintings with works of art that had a verifiable influence on him create an exciting dialogue, with works by Lawrence Alma-Tadema, Margaret Macdonald Mackintosh, and Jan Toorop, as well as Claude Monet, Auguste Rodin, Vincent van Gogh, and Henri Matisse. In what ways did they inspire Klimt? How did he translate these influences into his own visual language?

According to curator Markus Fellinger: "Klimt is often considered a solitary genius, one whose creativity emerged from within and was shaped by the circumstances that prevailed in his immediate environment in 'Vienna around 1900.' Our exhibition shows a very different Klimt. Many of his contemporaries were aware of the extent to which his work was influenced by the most modern artists of his day, whom he met at the Secession, the Galerie Miethke, and other places. Through a series of clear comparisons, we illustrate how Klimt was able to assimilate the artistic achievements of the time into the development of his own work with unerring instinct."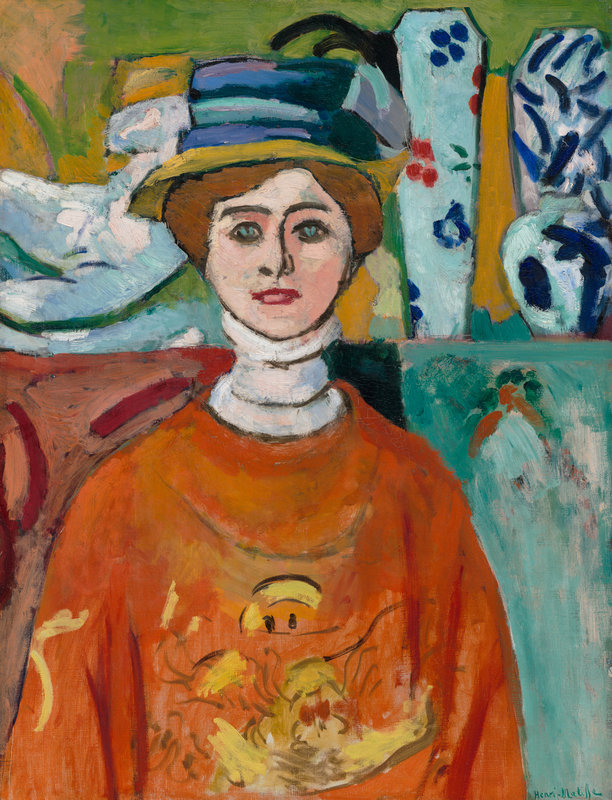 Henri Matisse, The Girl with Green Eyes, 1908 San Francisco Museum of Modern Art, bequest of Harriet Lane Levy. Photo: Ben Blackwell © Succession H. Matisse / Bildrecht, Vienna 2022
Basis of the exhibition is an extensive research project launched in 2015 by the Belvedere and the Van Gogh Museum that investigated the question of which works of international modern art Klimt could have actually encountered, whether in exhibitions and collections in Vienna; during numerous trips abroad to Munich, Venice, or Paris; or through reproductions in publications. Important exhibition venues such as the Secession and the Galerie Miethke – as well as lesser-known institutions and important Austrian private collections such as those of Carl Reininghaus or the Wittgenstein family – were thoroughly investigated. In addition, period publications were reviewed and Klimt's travel activities were traced for references to exhibition and gallery visits.

The information gathered provides the exhibition with a sound scientific foundation and gives a sense of the prominence and presence of international modern art in Vienna. A fresh understanding of Klimt's artistic development emerges through the juxtaposition of his works with those that inspired him during his creative process. In response to the diverse impressions he gained, especially from the exhibitions that followed the founding of the Secession, his style continuously changed and evolved, demonstrating his keen awareness of the artistic movements of the day.

The exhibition shows some ninety paintings, drawings, and sculptures by Gustav Klimt and his contemporaries.

Curators: Markus Fellinger (Belvedere, Vienna); Edwin Becker and Renske Suijver (Van Gogh Museum, Amsterdam)

Assistant curators: Stephanie Auer (Belvedere, Vienna) and Lisa Smit (Van Gogh Museum, Amsterdam)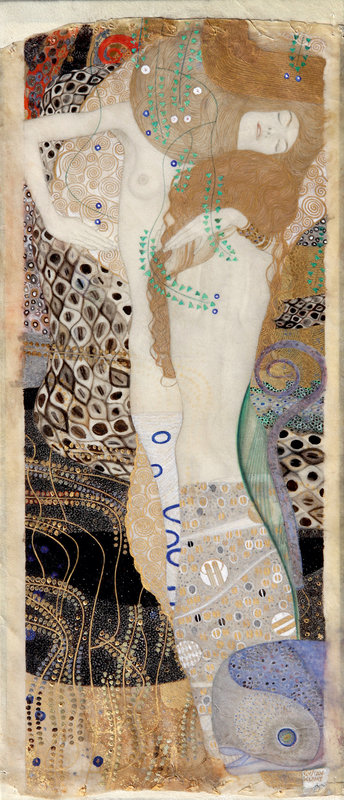 Gustav Klimt, Freundinnen (Wasserschlangen I), 1904 © Belvedere, Wien.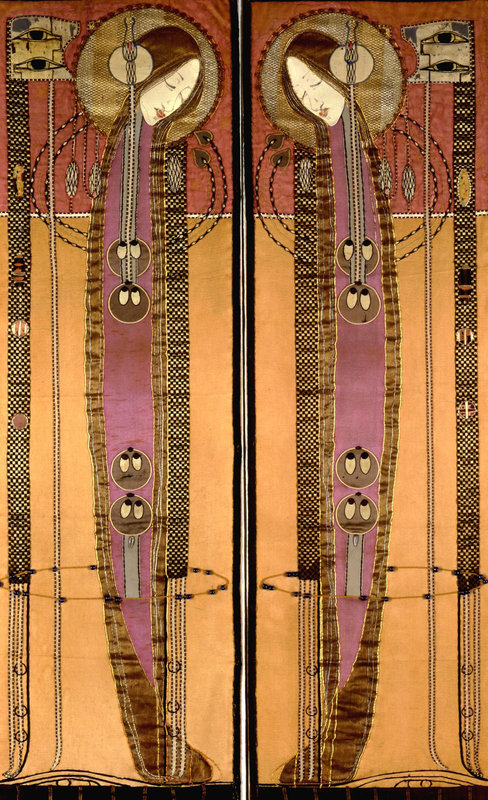 Margaret Macdonald Mackintosh, Embroidered Panels, c. 1902-04, The Glasgow School of Art.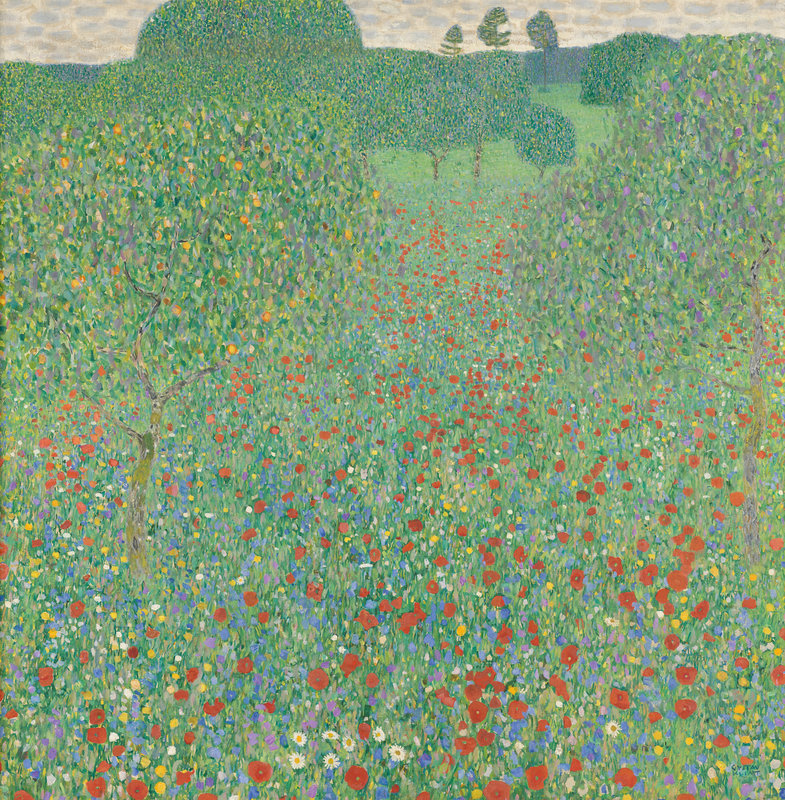 Gustav Klimt, Blühender Mohn, 1907. Foto: Johannes Stoll / Belvedere, Wien.
Ferdinand Hodler, Ergriffenheit, 1900 © Belvedere, Wien.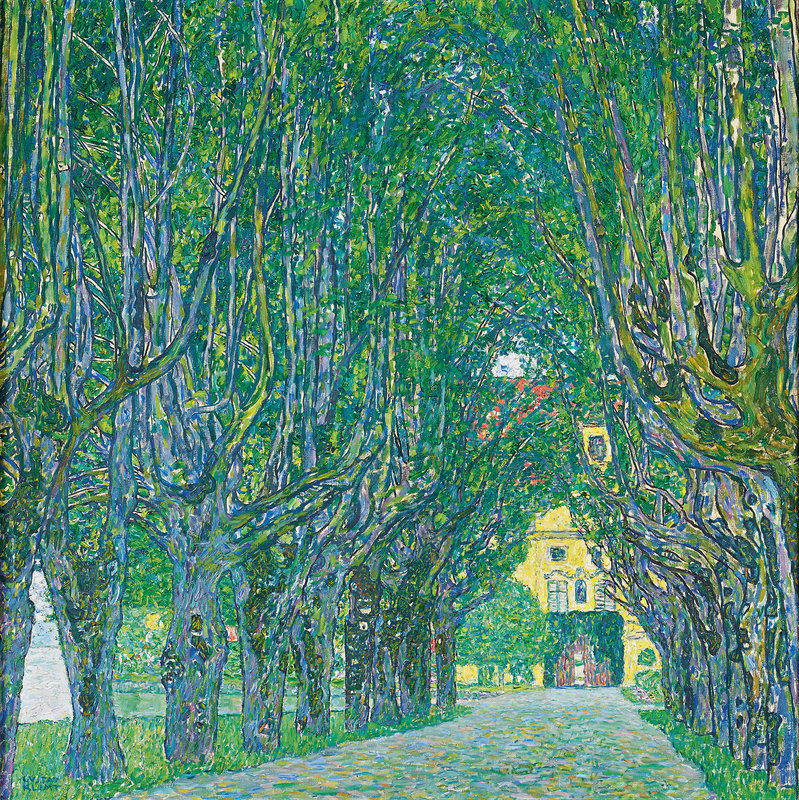 Gustav Klimt, Avenue in the Park of Schloss Kammer, 1912. Photo: Belvedere, Wien.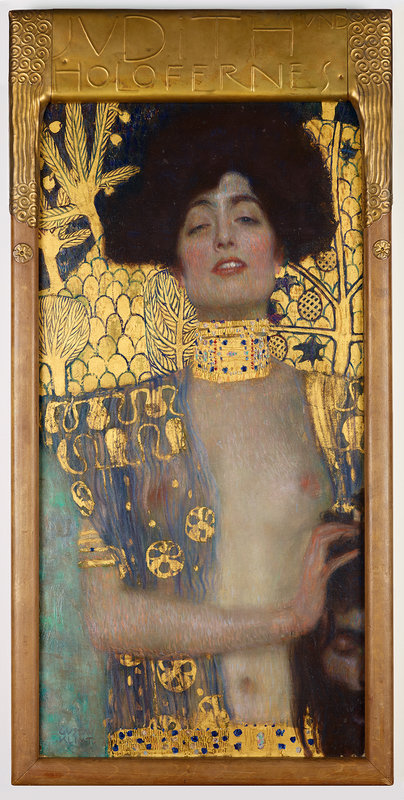 Gustav Klimt, Judith, 1901. Photo: Belvedere, Wien.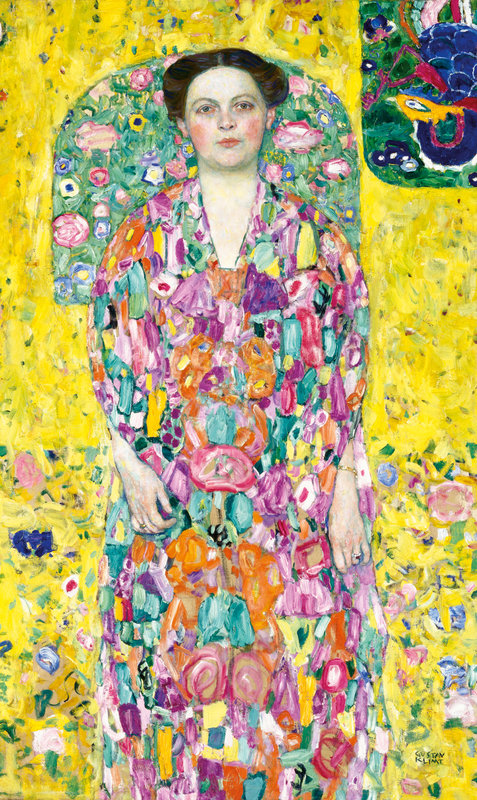 Gustav Klimt, Eugenia Primavesi, 1913, Toyota Municipal Museum of Art.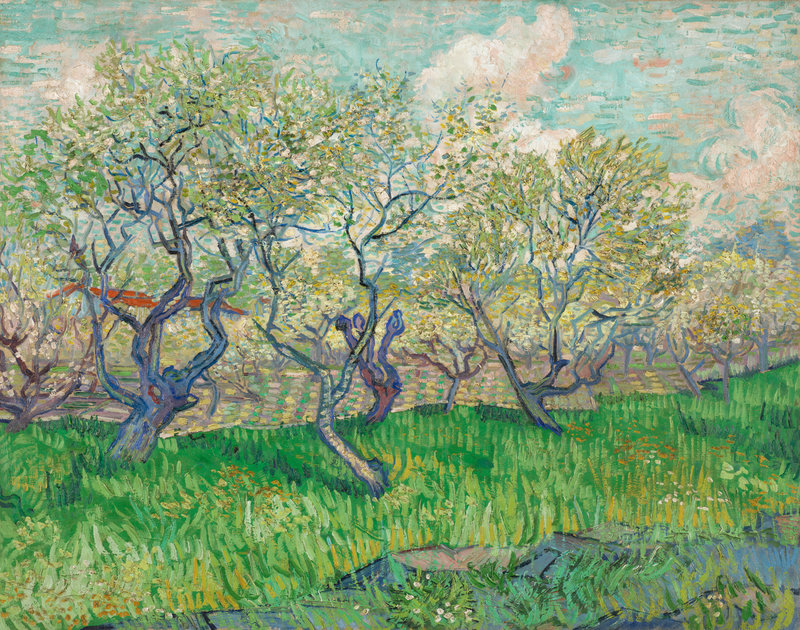 Vincent Van Gogh, Orchard in Blossom, 1889, Van Gogh Museum, Amsterdam (Vincent van Gogh Foundation).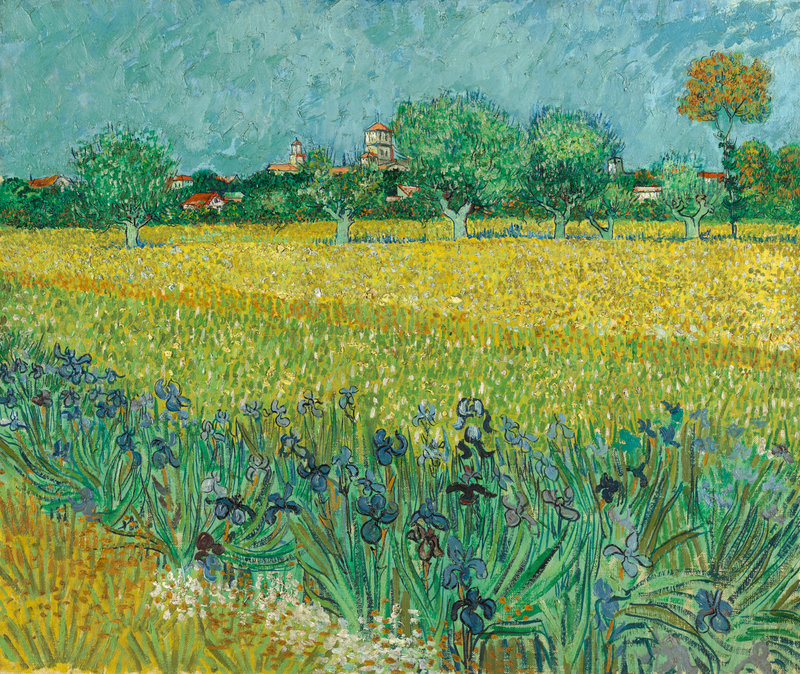 Vincent Van Gogh, Field with Irises near Arles, 1888, Van Gogh Museum, Amsterdam (Vincent van Gogh Foundation).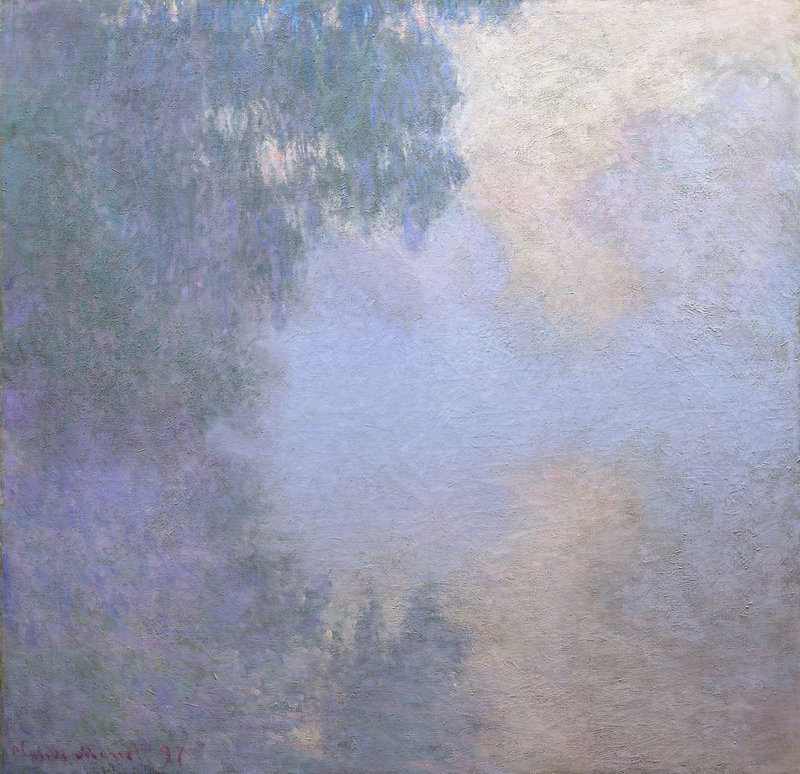 Claude Monet, Branch of the Seine near Giverny (Mist), 1897, The Art Institute of Chicago, Mr. and Mrs. Martin A. Ryerson Collection.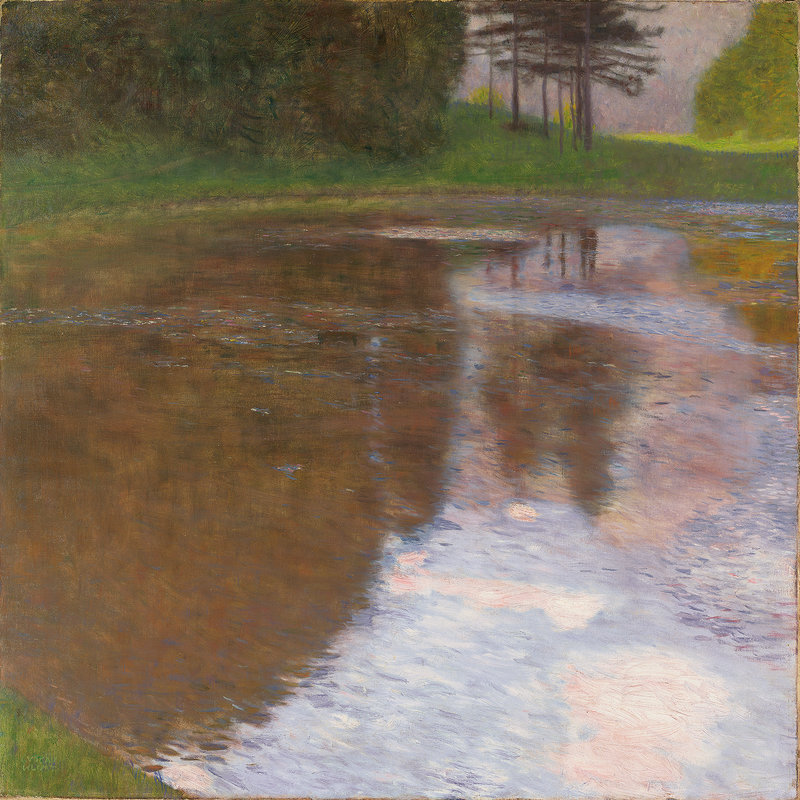 Gustav Klimt, A Morning by the Pond, 1899, Leopold Museum, Vienna.
John Singer Sargent, Study for Madame Gautreau, c. 1884, Tate, London, Presented by Lord Duveen through the Art Fund 1925.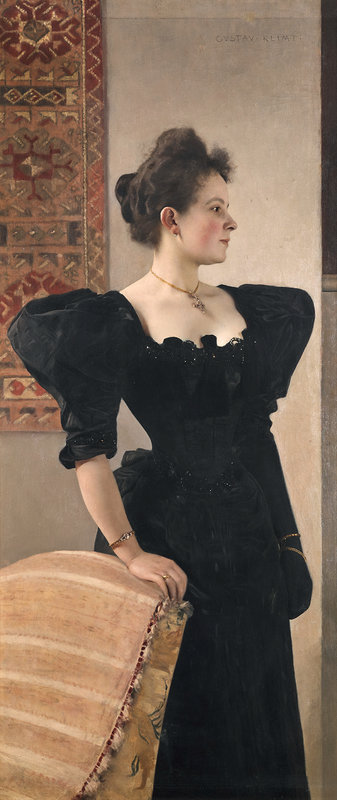 Gustav Klimt, Portrait of a Lady, 1894, permanent loan from a private collection. Photo: Johannes Stoll / Belvedere, Vienna.