Cranes (detail), 1772, Maruyama Ōkyo. Six-panel screen; ink, color, and gold leaf on paper, 67 1/4 × 137 3/4 × 3/4 in. Los Angeles County Museum of Art, Gift of Camilla Chandler Frost in honor of Robert T. Singer, L.2022.205.1. Image: www.lacma.org
LOS ANGELES, CA.- Getty Museum presents Connections: Asia, featuring five exceptional works of Asian art on loan from the Los Angeles County Museum of Art (LACMA) and displayed alongside European paintings and sculpture in the Getty's collection.
"The Getty Museum is delighted to be able to showcase a selection of outstanding works of Asian art from the collections of LACMA, presented in visual dialogue with European art in our permanent collection galleries," says Timothy Potts, Maria Hummer-Tuttle and Robert Tuttle Director of the J. Paul Getty Museum. "While LACMA's new space is under construction, this provides a rare opportunity to display some outstanding works from their collection and to highlight both the connections and distinctions between the arts of these major cultures and regions."
Made between the fourteenth and the eighteenth centuries in China, India, Korea, and Japan, the LACMA loans are displayed with works in the Getty's collection created around the same time in Italy, Spain, the Netherlands, Great Britain, and France. This juxtaposition creates visual and thematic dialogues that highlight the form and function of devotional images, woodcarving techniques, traditions of painting landscapes and portraits of prominent individuals, and the trade of luxury goods.

"This presentation provides new global perspectives on the Getty Museum's collection of European paintings and sculpture," says Davide Gasparotto, senior curator of painting at the Getty Museum. "It also provides an exciting opportunity to explore artistic themes and visual connections between different cultures of the same time period."
The visual conversations include a 14th-century Buddhist devotional image depicting Guanyin, on display alongside late medieval devotional paintings; a 17th-century Indian sculpture of the Hindu Goddess Kali together with the Getty's Spanish polychrome sculpture of Santa Ginés de la Jara by Luisa Roldan; a Chinese landscape painting by Wu Li titled Reciting Poetry before the Yellowing of Autumn with an array of Dutch 17th-century landscape paintings; an 18th-century portrait of the Korean scholar-official Yun Bonggu hanging among the Getty's collection of 18th century French and British portraits; and a spectacular 18th-century Japanese six-panel screen depicting a group of cranes near Tissot's Portrait of Marquise de Miramon, which features a similar screen in the background.

On view from February 7 – May 7, 2023, the presentation displays the LACMA loans together with Getty objects throughout the four pavilions of the Getty Center Museum.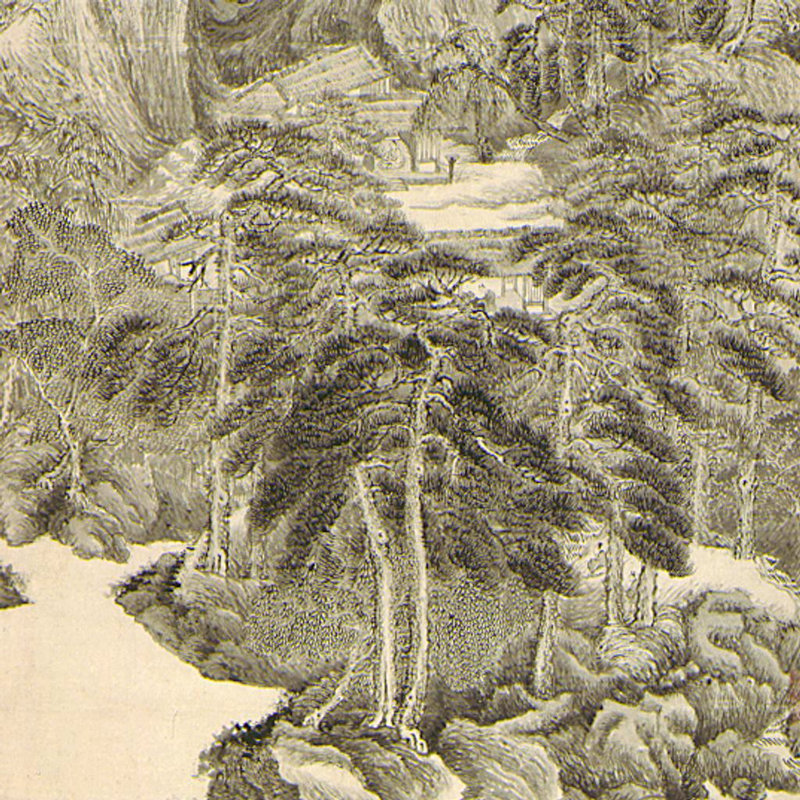 Reciting Poetry before the Yellowing of Autumn (detail), 1674, Wu Li. Hanging scroll; ink on paper. Los Angeles County Museum of Art, Los Angeles County Fund. Image: www.lacma.org.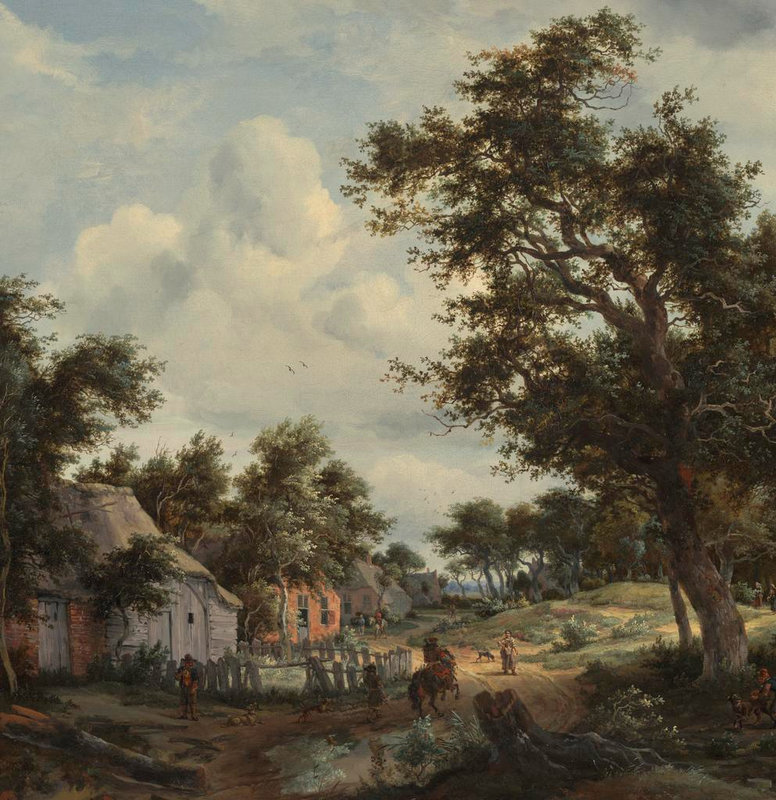 A Wooded Landscape with Travelers on a Path through a Hamlet (detail), about 1665, Meindert Hobbema. Oil on canvas. Getty Museum.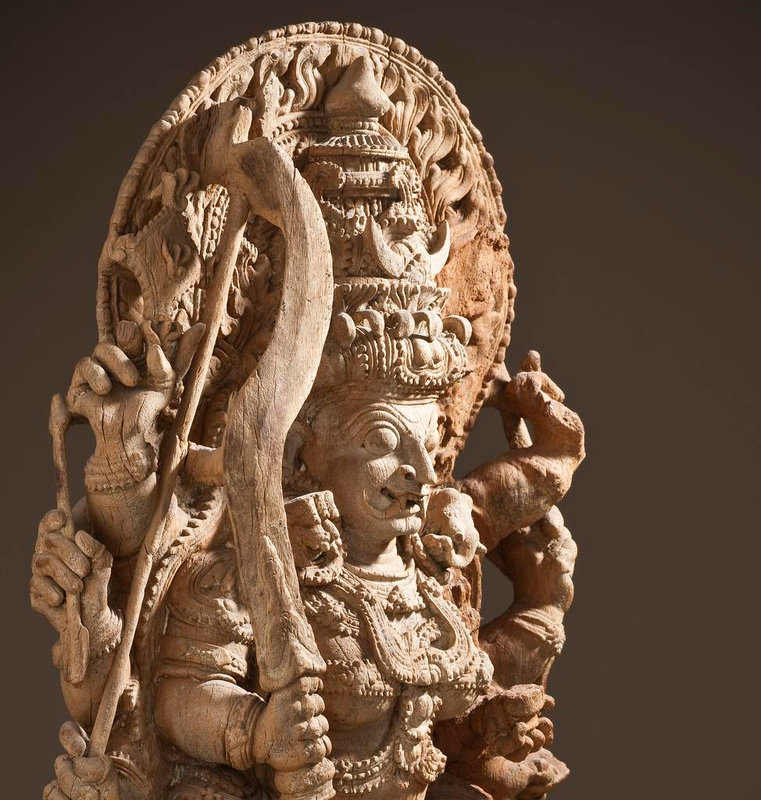 The Goddess Kali (detail), about 1600s. Jackwood with traces of paint. Los Angeles County Museum of Art, Gift of Dr. S. Sanford and Mrs. Charlene S. Kornblum. Image: www.lacma.org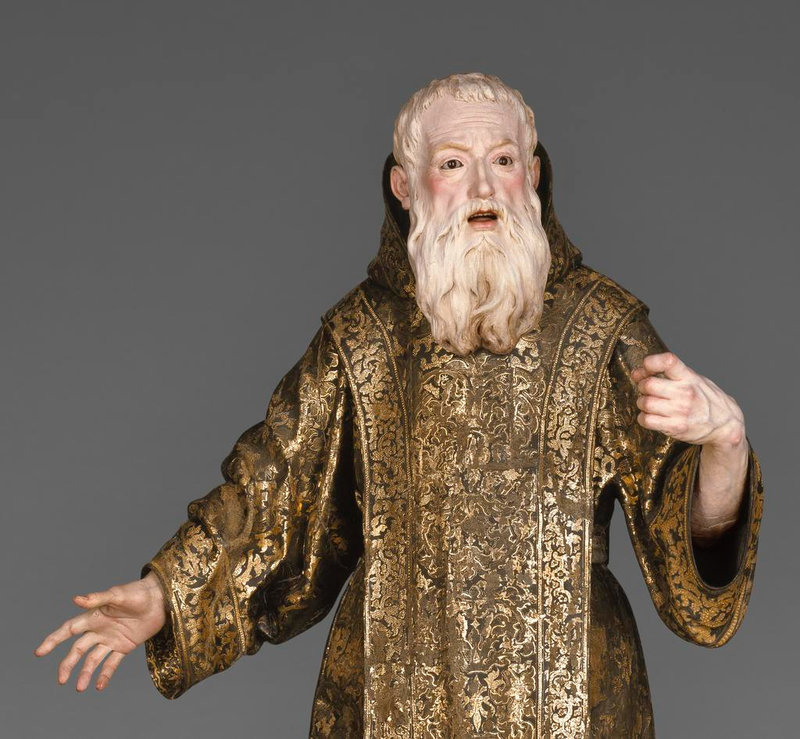 Saint Ginés de la Jara (detail), about 1692, Luisa Roldán (called "La Roldana"). Polychromed wood with glass eyes. Getty Museum.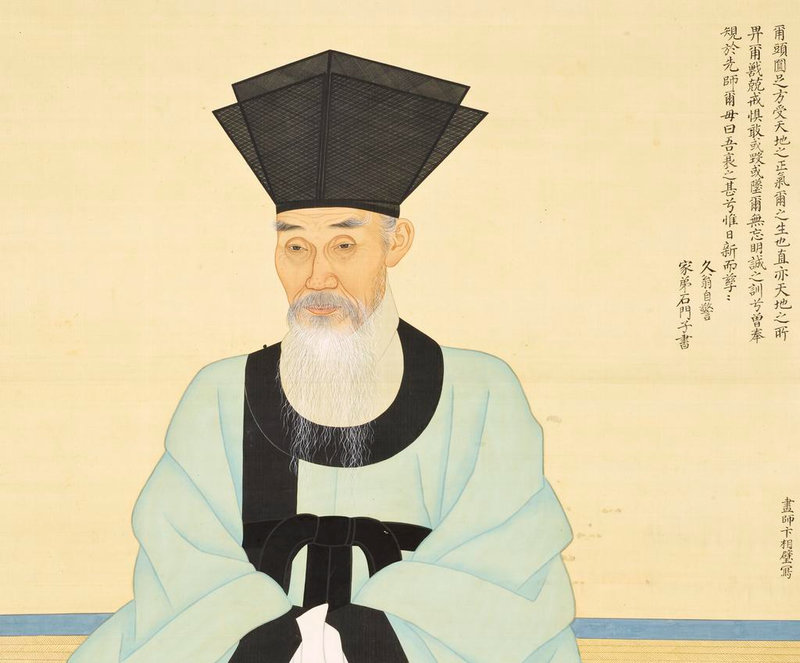 Portrait of Scholar-Official Yun Bonggu (1681-1767) in his Seventieth Year (detail), 1750, Byeon Sangbyeok. Hanging scroll; ink, colors, and horsehair on silk. Los Angeles County Museum of Art, Purchased with Museum Funds. Image: www.lacma.org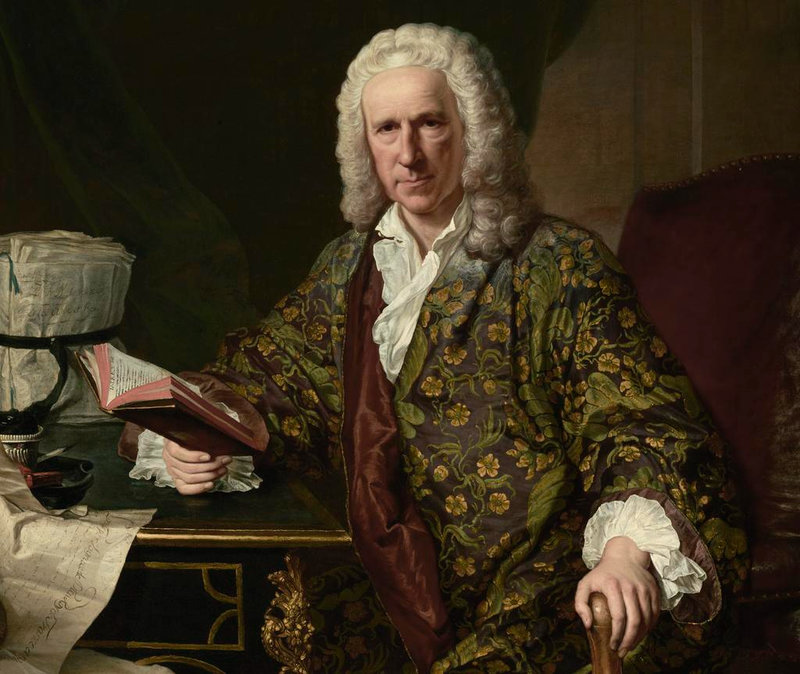 Portrait of Marc de Villiers (detail), 1747, Jacques-André-Joseph Aved. Oil on canvas. Getty Museum.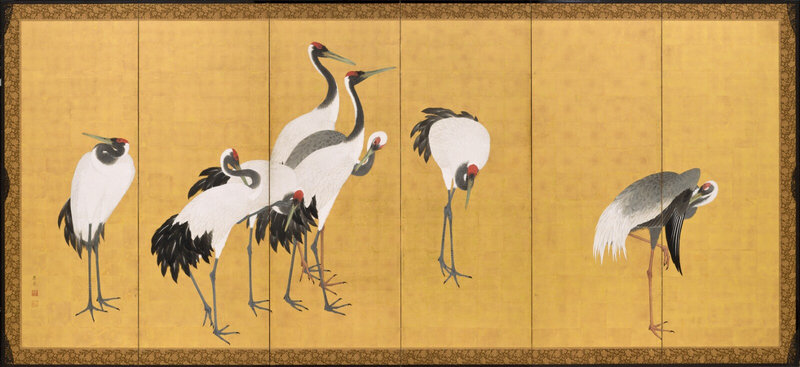 Cranes, 1772, Maruyama Ōkyo. Six-panel screen; ink, color, and gold leaf on paper, 67 1/4 × 137 3/4 × 3/4 in. Los Angeles County Museum of Art, Gift of Camilla Chandler Frost in honor of Robert T. Singer, L.2022.205.1