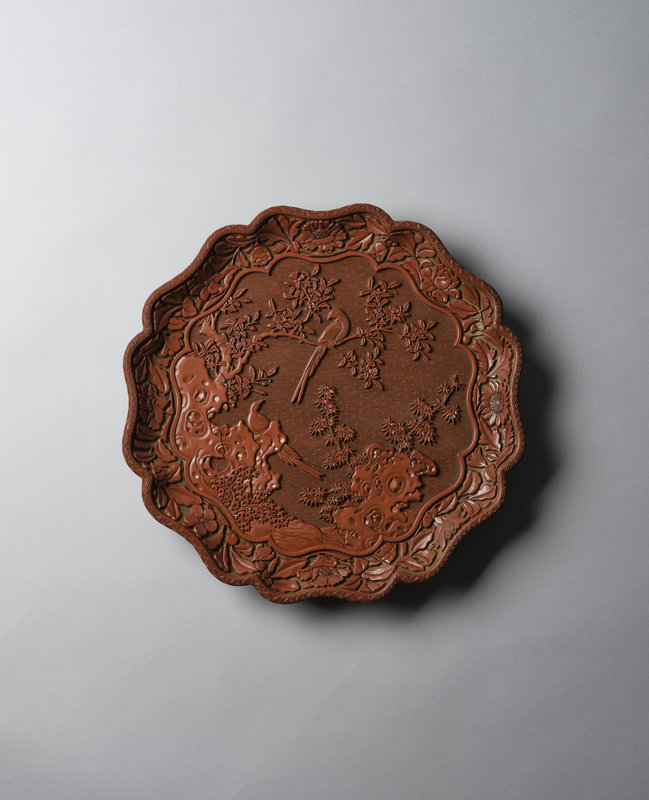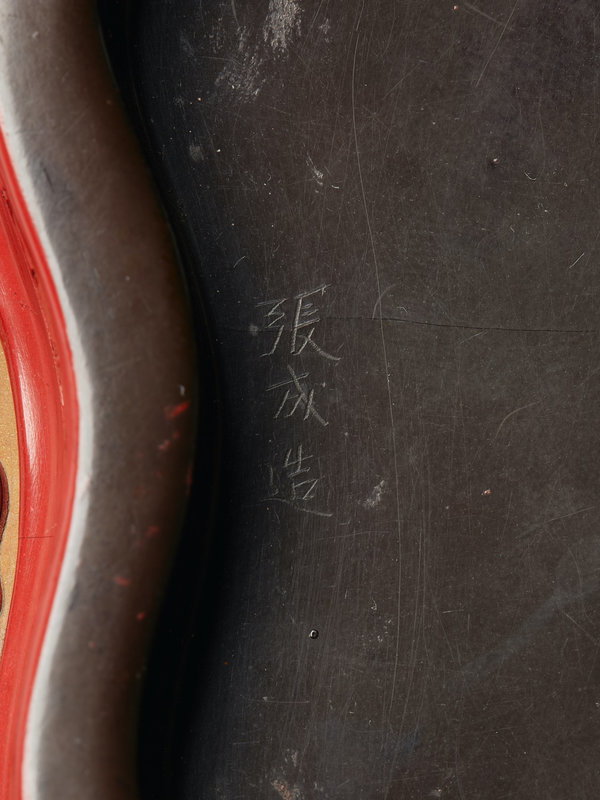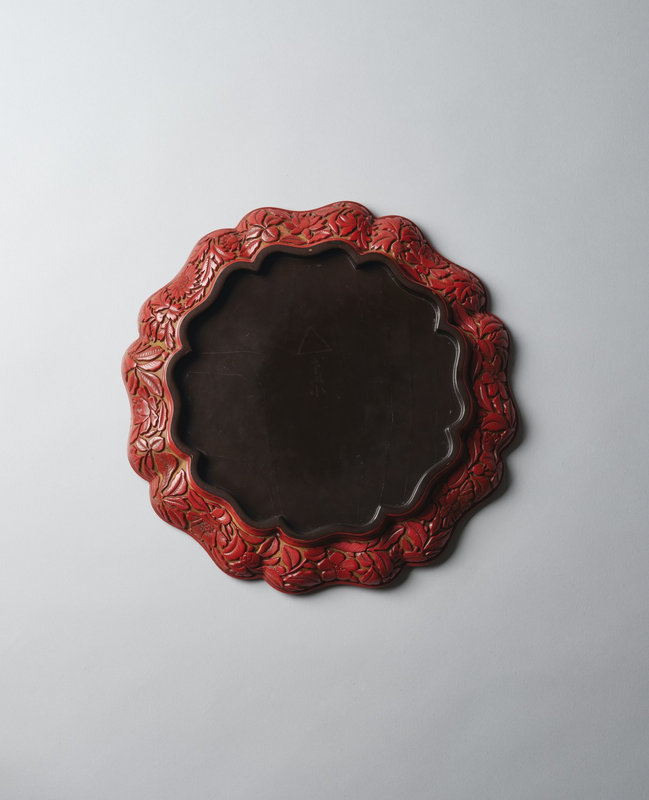 An Extremely Rare and Important Octagonal Lacquer 'Bird' Plate with 'Zhang Cheng' Maker's Mark, (Yuan dynasty, 14th century), 14th century. Lacquer, D. 30.5 cm d (12 in.). Courtesy LITTLETON & HENNESSY ASIAN ART at TEFAF Maastrich 2023
Provenance: The Mike Healy Collection of Chinese Lacquer.
Literature: 2002. Published in Masterpieces of Chinese Lacquer from the Mike Healy Collection, by Julia M. White and Bao Yanli, page 52-53
The octagonal shaped plate exquisitely carved with a naturalistically executed border of seasonal flowers, around a central scene of paired birds amidst rocks and trees. The band of red lacquer flowers is deeply carved to reveal an unusual yellow lacquer background. The central scene of two birds on a rock and tree branch, surrounded by bamboo and maple is set on a 'air diaper' pattern, adding depth to the plate. The base of the plate is inscribed with the characters 'Zhang Cheng', one of the most famous lacquer carvers of the Yuan period from Yanghui in Xietang, Zhejiang Province.
Compare a plate featuring two birds among flowers and leaves with the same detailed characteristics and quality of carving, also marked 'Zhang Cheng' from the Irving Collection in the Metropolitan Museum of Art, Accession Number 2011.120.1.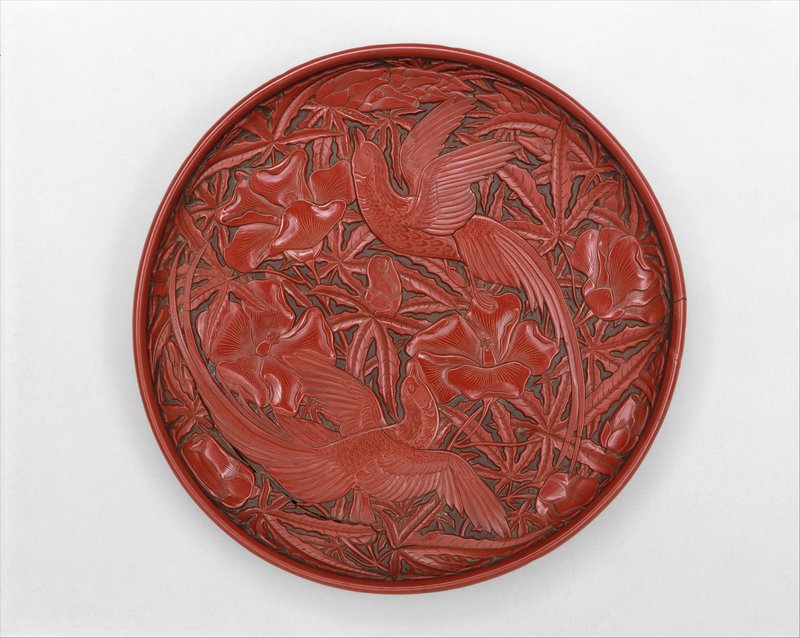 Dish with long-tailed birds and hibiscuses, attributed to Zhang Cheng (active mid-14th century), Yuan dynasty (1271–1368), mid-14th century. Carved red lacquer. H. 1/8 in. (0.3 cm); Diam. 12 3/4 in. (32.4 cm). Gift of Florence and Herbert Irving, in honor of James C. Y. Watt, 2011, 2011.120.1. © 2000–2023 The Metropolitan Museum of Art.
Several features help date this remarkable dish to the fourteenth century. Two birds circle one another playfully in a composition suited to the circular shape. The lush hollyhock blossoms, shown from multiple perspectives, have petals of different sizes that overlap to suggest depth. Long, narrow leaves fill at least three layers of carving, adding to the richness of the surface. The unworked dark background seen here is more commonly found in earlier carved lacquers.