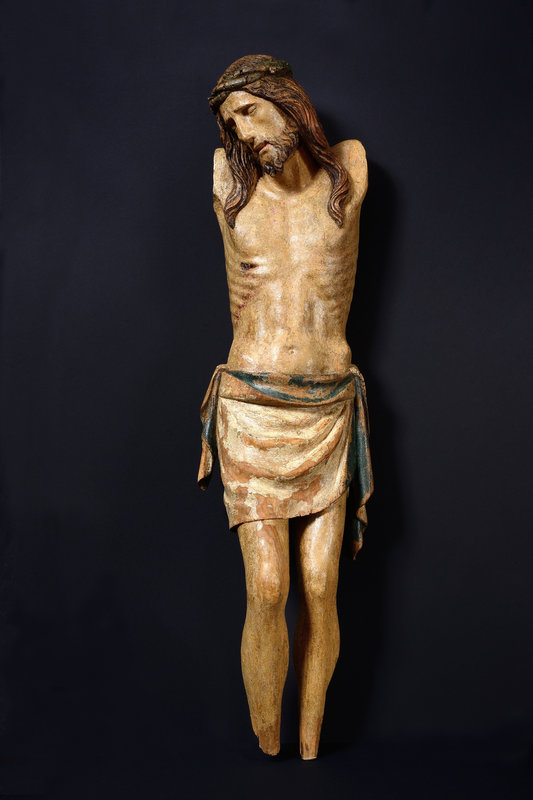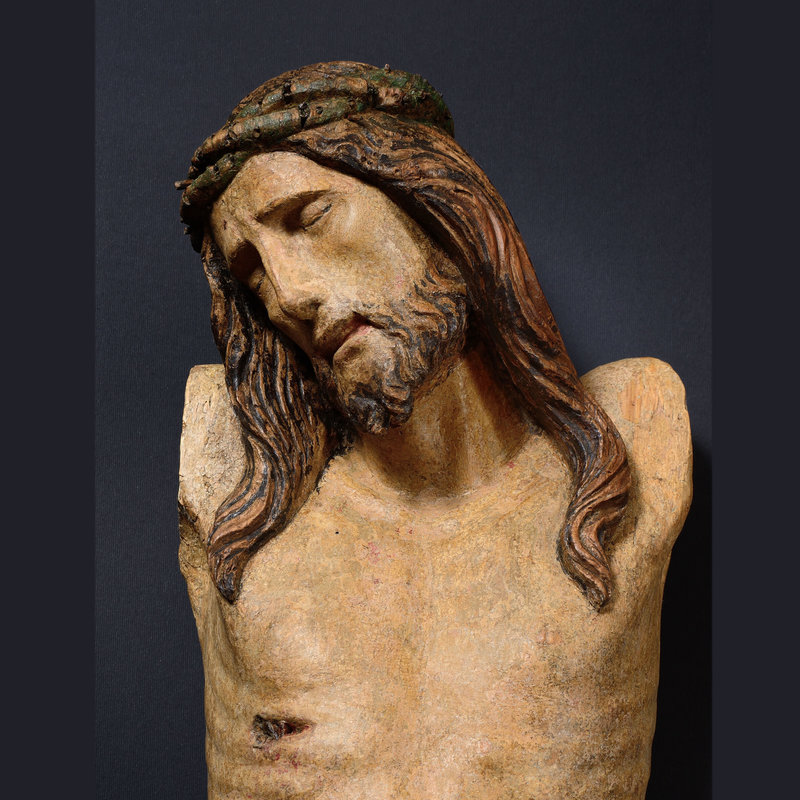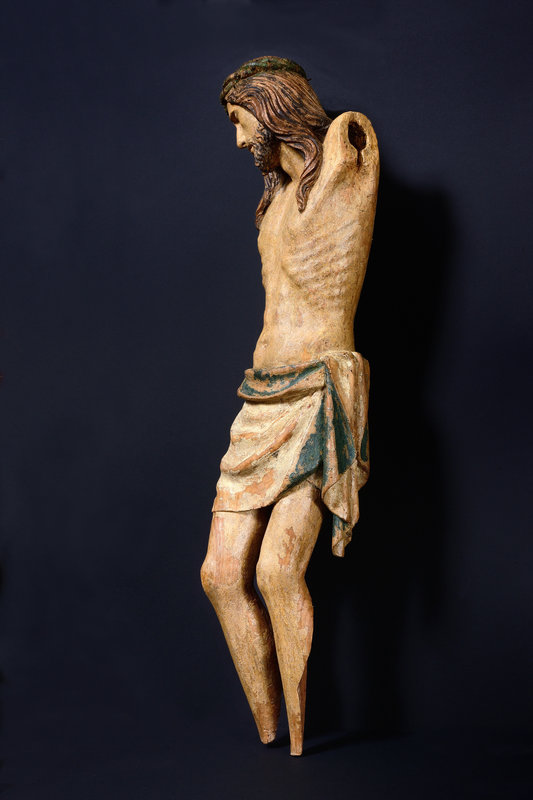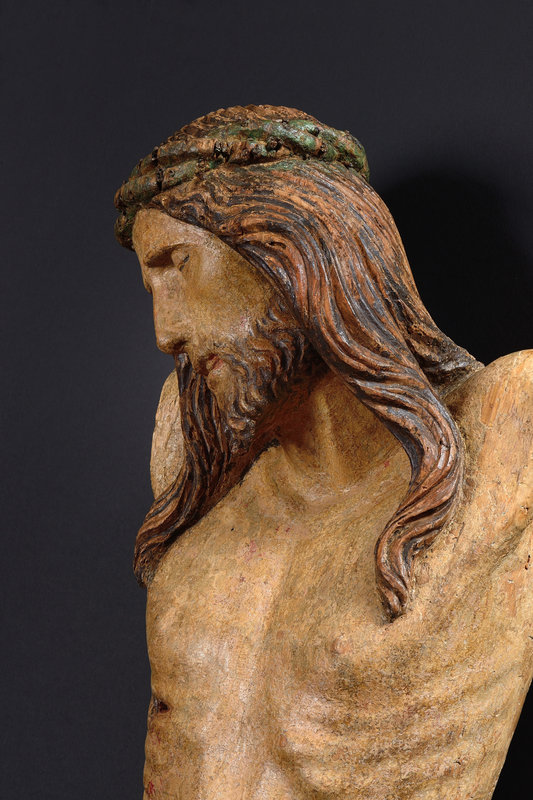 Attributed to Urbanino da Surso, Crocifisso, Italy, Lombardy, c. 1450. Poplar, with original polychrome, gilding, and silver; H. 97 x W. 25 x D. 15 cm (38 x 9.8 x 5.9 in.). Courtesy MULLANY at TEFAF Maastrich 2023
Provenance: Private collection, Milan.
We are grateful to Dr. Luca Mor, Università degli Studi di Udine, for confirming the attribution to Urbanino da Surso based on first hand examination of the work.