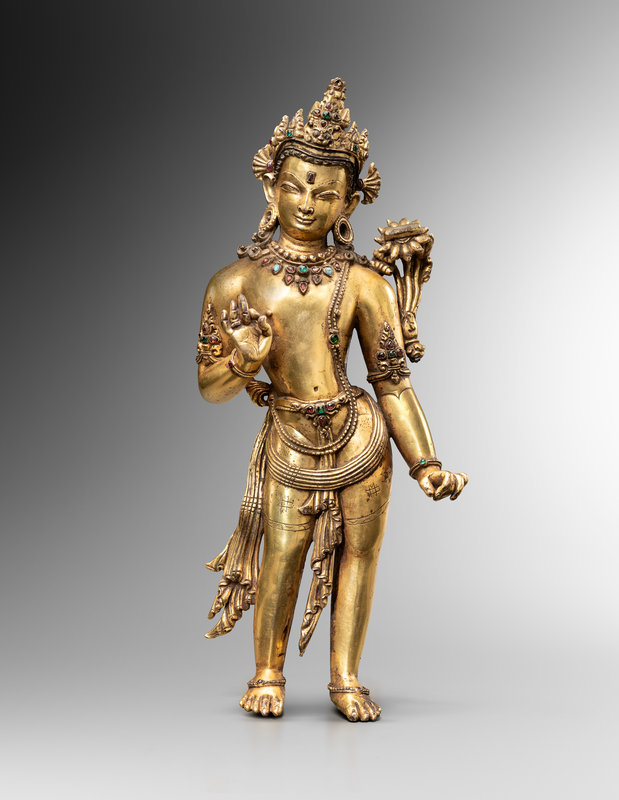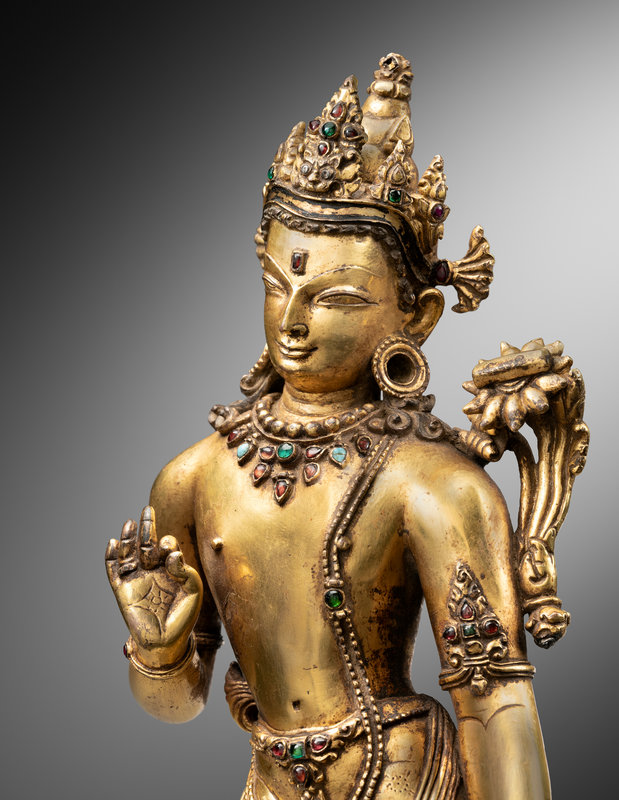 Manjusri, Nepal, early Malla period, c. 1300 AD. Gilded copper alloy, inlaid with semi-precious stones; 30 x 12.5 x 6 cm (12 x 4.9 x 2.4 in.). Courtesy NIES ORIENTAL ART at TEFAF Maastrich 2023
Provenance: Sotheby's London, sale: Tibetan, Nepalese, Indian and South-East Asian works of Art, 4 July 1983, lot 72
Collection Mr. Jean-Claude Tobailem, from 1983
Collection Dr. Jean-Michel Pons, 1980s - 2022.
The early Malla kingdom in Nepal produced some of the finest bronzes in Asia, including this striking figure of Manjusri. The statue's technical sophistication and animated expression testify of the renowned Newari casting workshops, which were based in the Kathmandu valley. The lavish decorations, copious gilding, and traces of blue pigment in the hairdo indicate that this sculpture was commissioned by a wealthy Tibetan donor.
The graceful movement and lively volume are noteworthy and add to the rarity of this artwork.