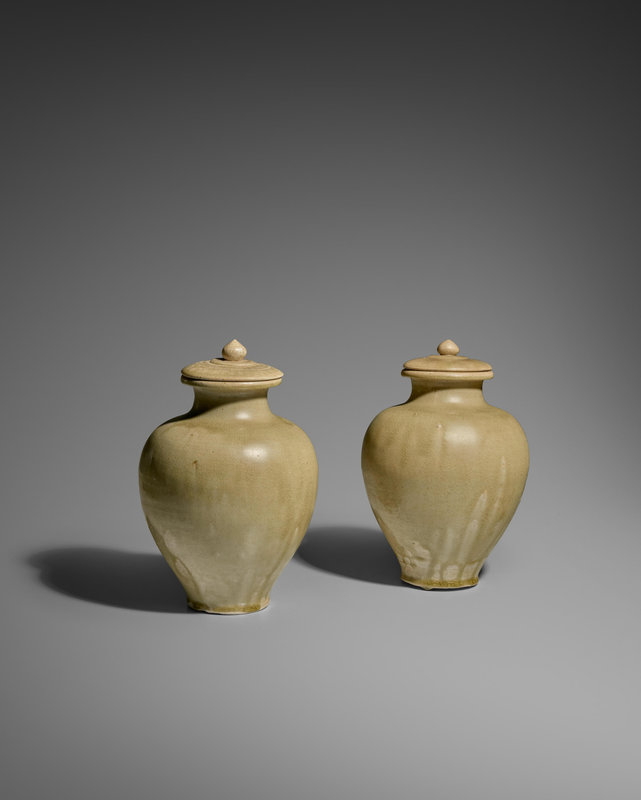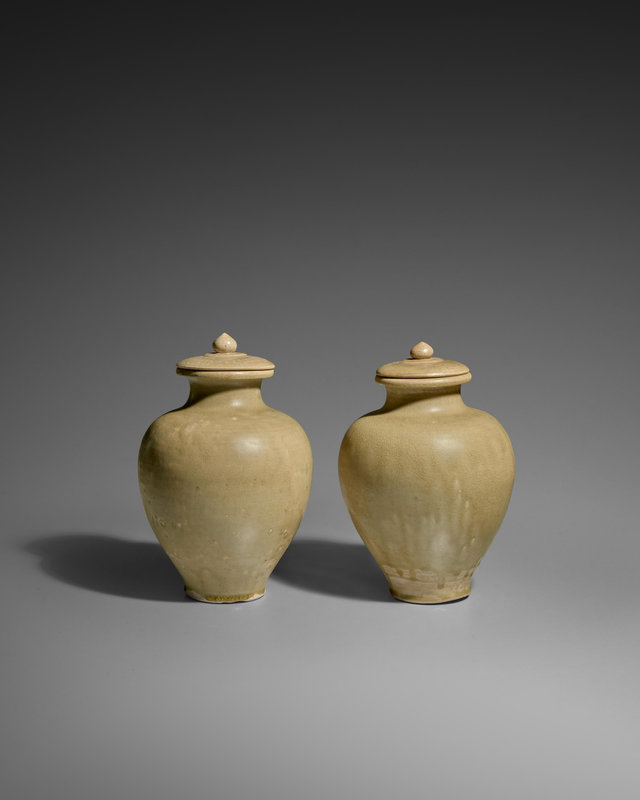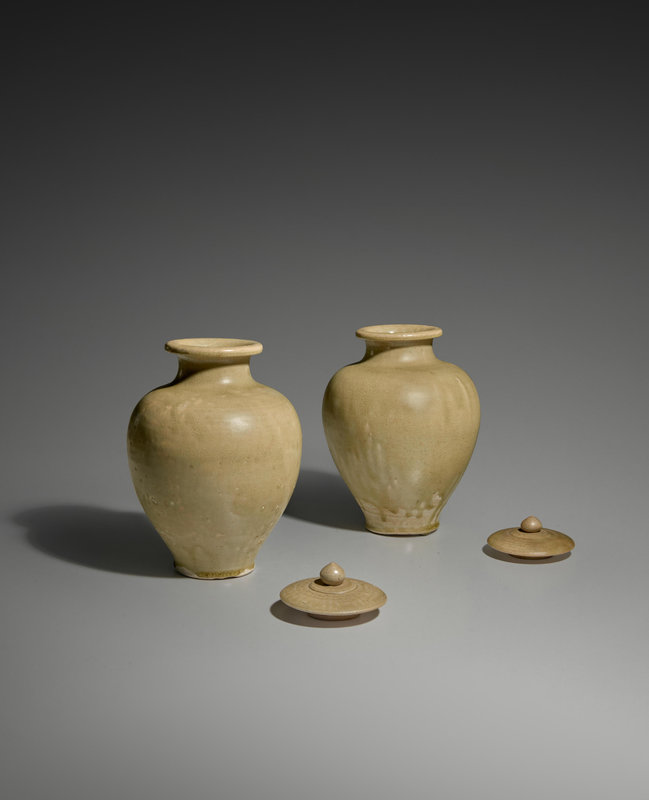 Lot 5. Two green glazed stoneware jars and covers, Sui dynasty (589-618); 10 3/8in (26.3cm) and 10in (25.3cm) high including covers (2). Sold for US$12,750 (Estimate US$1,000 - 1,500). © Bonhams 2001-2023
Each with high rounded shoulders rising from a small flat base, the short neck supporting a flared mouth rim, the gently domed cover with bud finial, covered with a translucent olive-green glaze pooling to a dark tone in areas, the base unglazed showing buff stoneware body.
Note: Compare the very similar green glazed jar and cover discovered in 1959 near Anyang, Henan province, from the Sui dynasty tomb of Zhang Sheng and his wife, dated by epitaph to the 15th year of the Kaihuang, Sui dynasty (corresponding to A.D. 595), illustrated in The Bulletin of the Chinese Ceramic Study Association of Tokiwayama Bunko Foundation, Vol. 3, Northern Qi Ceramics, Tokyo, 2010, p. 95, no. 86j, where the author cites the excavation report in Kaogu, 1959, No. 10.
Bonhams. J. J. Lally & Co. Fine Chinese Works of Art, New York, March 20, 2023