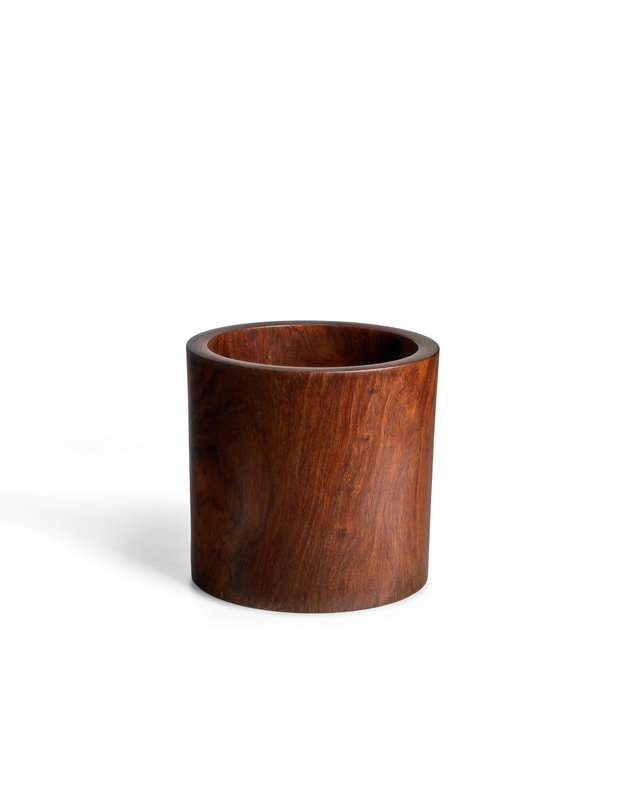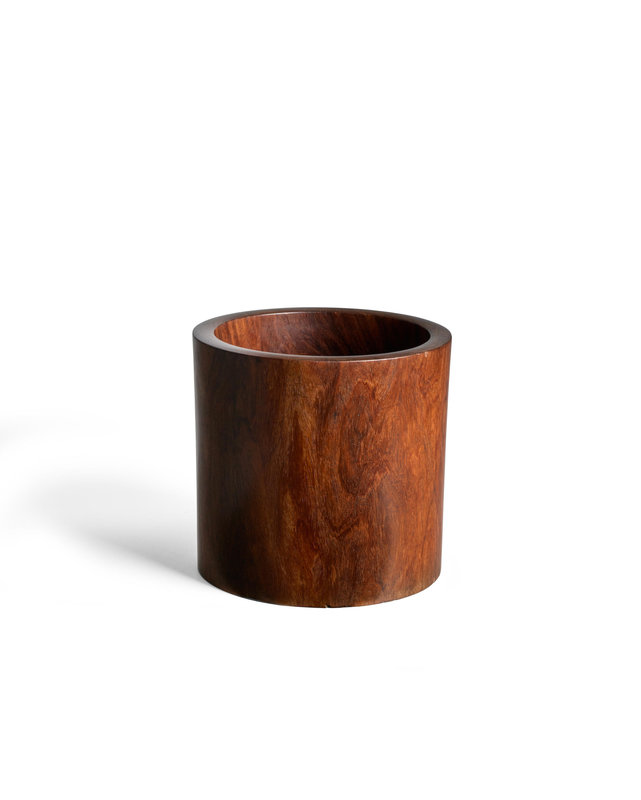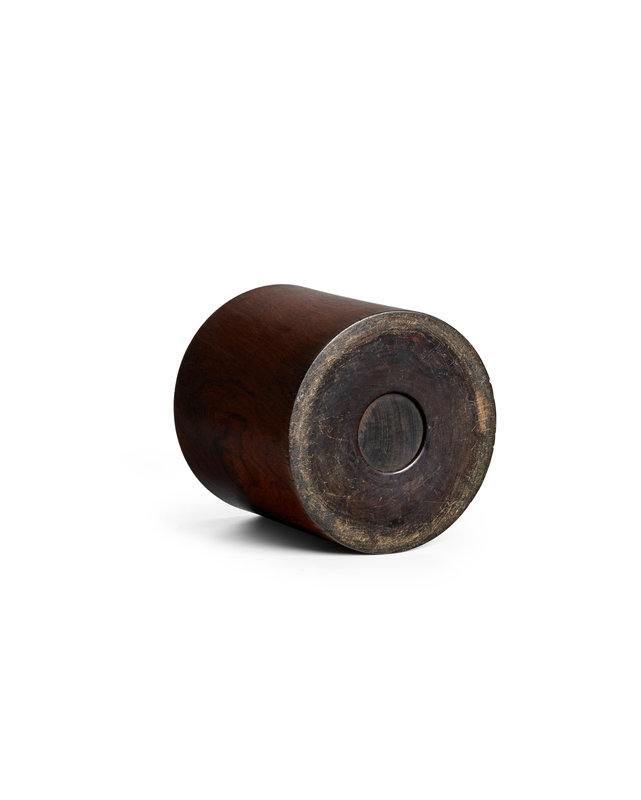 Lot 97. A large huanghuali brushpot, bihai, Qing dynasty, 18th-19th century; 9 5/16in (24cm) diam; 9in (22.5cm) high. Sold for US$11,475 (Estimate: US$12,000 - 15,000). © Bonhams 2001-2023
The Mary and Cheney Cowles Collection
The powerful, cylindrical vessel finely figured with an undulating grain of swirling cloud-like configurations surrounding multiple 'ghost faces', the surface bearing a lustrous sheen and elegant patina, the concave base fitted with a central plug.
Note: During the late 16th and early 17th centuries, brushpots began to appear frequently in both pictorial depictions and textual records. They quickly replaced brush racks as the more popular accessory on scholars' desks. This trend coincided with the use of valuable hardwoods for furniture making in late-Ming China. In particular, huanghuali was highly praised for its suitability as a material for brushpots, thanks to its conspicuously sensuous surface patterning. (Curtis Evarts, "Elegant Empty Containers: Hardwood Brushpots," Liang Yi Collection: Small Objects [Hong Kong, 2007], pp. 6-17)

This unadorned brushpot is relatively large and could be referred to as a scrollpot, which is used to contain paintings and calligraphic scrolls. Its subtly tapered curves enhance its simple yet graceful appearance. Similar large huanghuali brushpots are illustrated in op. cit., no. 5, p. 22 and Robert D. Jacobsen and Nicholas Grindley, Classical Chinese Furniture in the Minneapolis Institute of Arts (Minneapolis, 1999), no. 89, pp. 228-229.