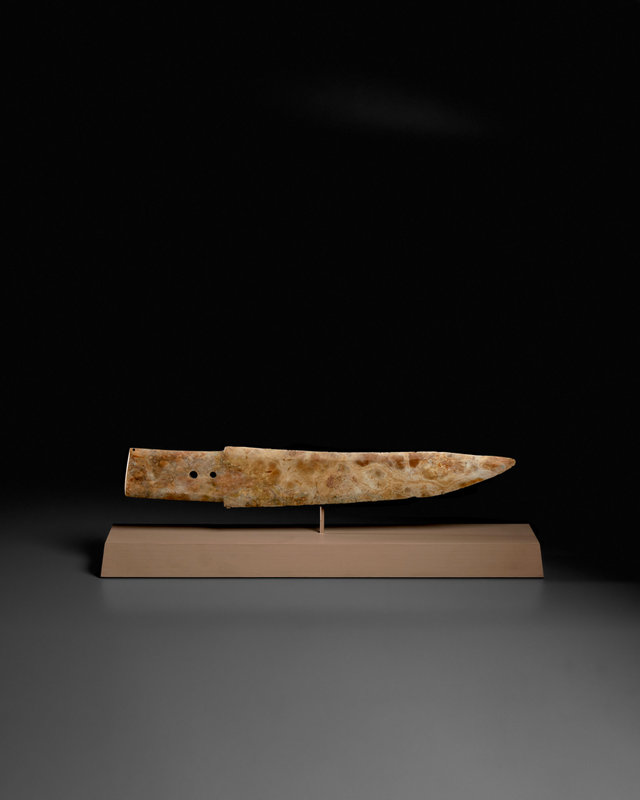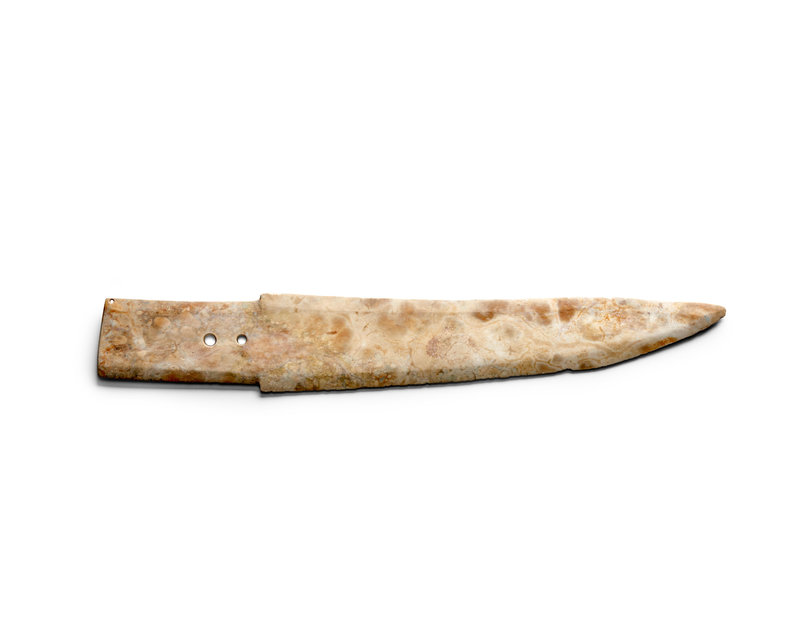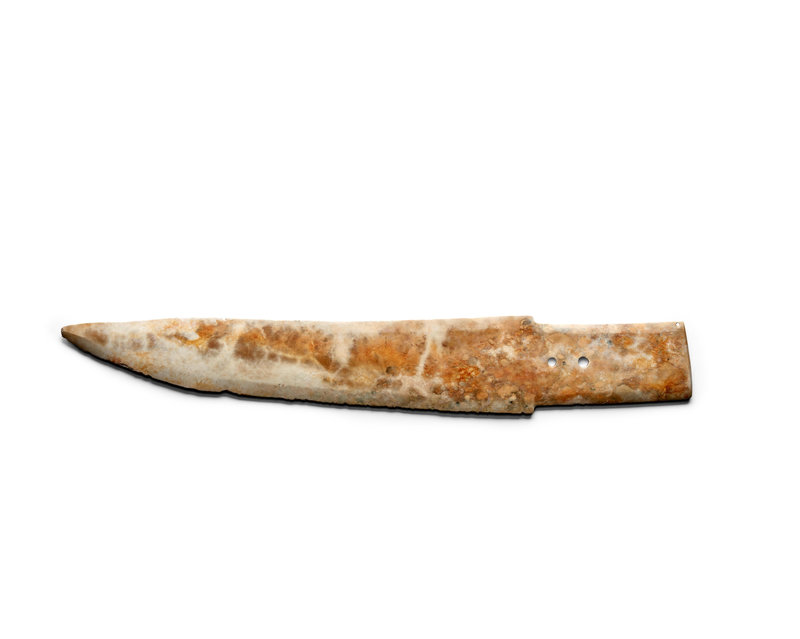 Lot 117. A large archaic jade ritual dagger axe, Ge, Shang Dynasty (c. 1500-1050 BC); 18 1/4in (46.7cm) long. Sold for US$20,400 (Estimate US$12,000-15,000). © Bonhams 2001-2023
The thinly carved blade of slender elegant form with sharp beveled cutting edges, tapers rapidly ending in a narrow point, the two drilled holes on the squared tang alligned with the very gently rising median crest, another small hole at the corner of the tang for attachment, the stone 'calcified' in mottled tan and brown.
Property from The Mary and Cheney Cowles Collection.
Note: Jade blades with finely finished surface were made for ceremonial purposes. Following the forms of weapons, they represent power in governance and in war. The choice of the stone, the precision of the cut, and the degree of polish to reveal the beauty of the stone all attest high achievement of craftsmanship in ancient China.

Compare the large jade ge of this form discovered at the site of Panlongcheng, an early Shang dynasty city in present day Lijiazui, Hubei province, illustrated in the excavation report The Panlongcheng Site: Report of Archaeological Excavation from 1963-1994, Beijing, 2001, col. pl. 19:2, pl. 53.2. Compare also the smaller jade ge unearthed from the tomb of Changzikou, buried in the early Western Zhou with a variety of Shang dynasty artifacts, illustrated in Taiqinggong Changzikou Tomb in Luyi, Zhengzhou, 2000, col. pl. 72:1, with description and line drawing on pp. 156-157, pl. 130:2.
Bonhams. CHINESE WORKS OF ART AND PAINTINGS, New York, March 20, 2023