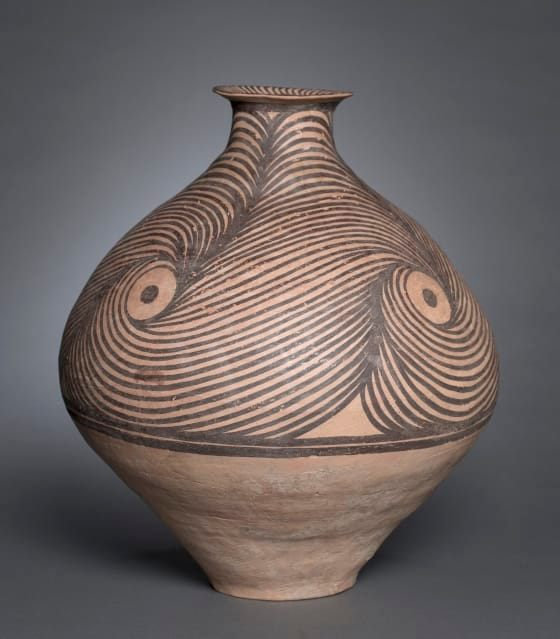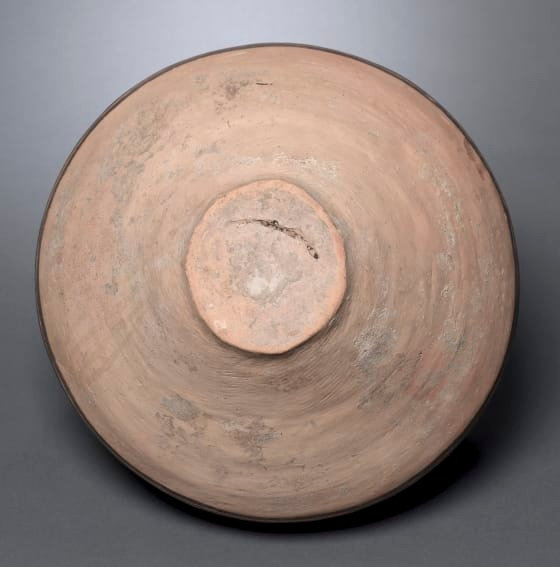 Jar with Spiral Designs, Northwest China, Neolithic period, Majiayao culture, Majiayao phase (3300-2650 BC). Earthenware with slip-painted decoration. Diameter: 39.1 cm (15 3/8 in.); Overall: 45.2 cm (17 13/16 in.). The Cleveland Museum of Art, Gift of Donna S. and James S. Reid, Jr. in honor of Dr. Ju-hsi Chou 2004.64.
This jar is a spectacular example of painted pottery from the Majiayao culture, one of the regional cultures of prehistoric China. Its geometric patterns are probably abstract symbols transformed from a bird image, which may suggest a clan totem or nature spirits. Archaeological work confirms the coexistence of different regional cultures in ancient China, contesting the old belief that the Chinese civilization originated solely along the Yellow River. The artifacts of these cultures manifest distinctive characteristics; each one played a role in the formation of the greater Chinese civilization.

The spiral designs on this jar were made using an ancient Chinese pottery technique called slip painting.