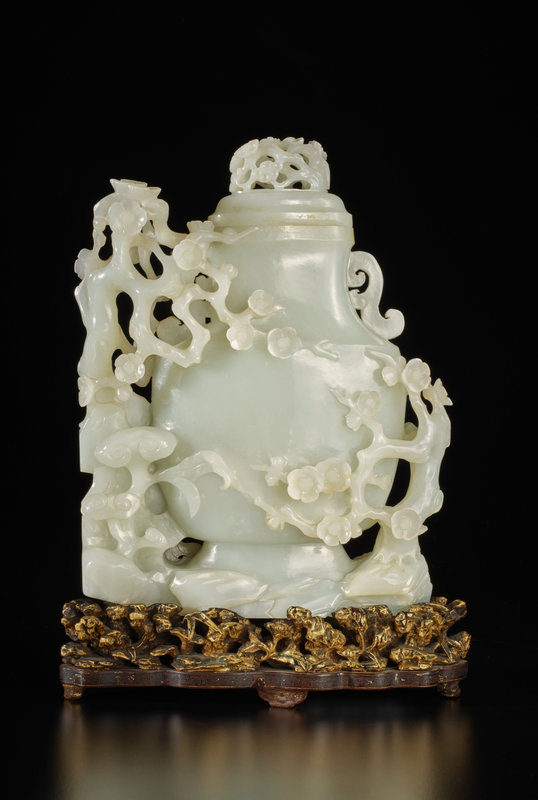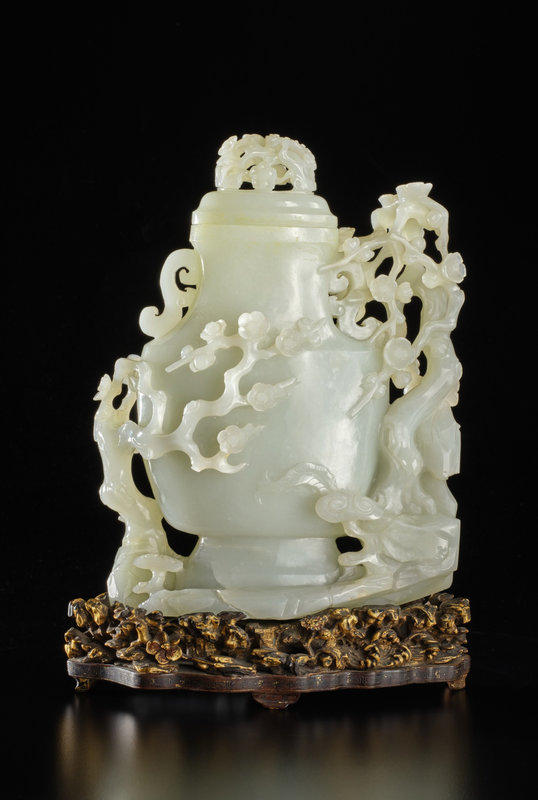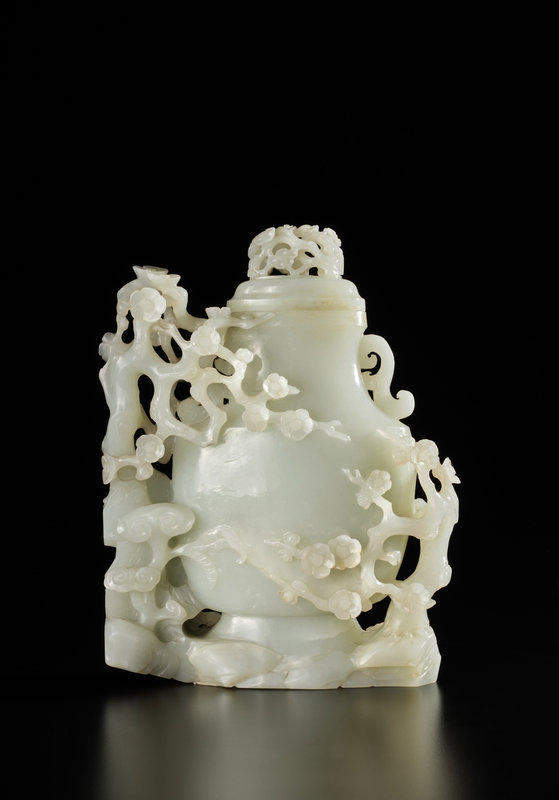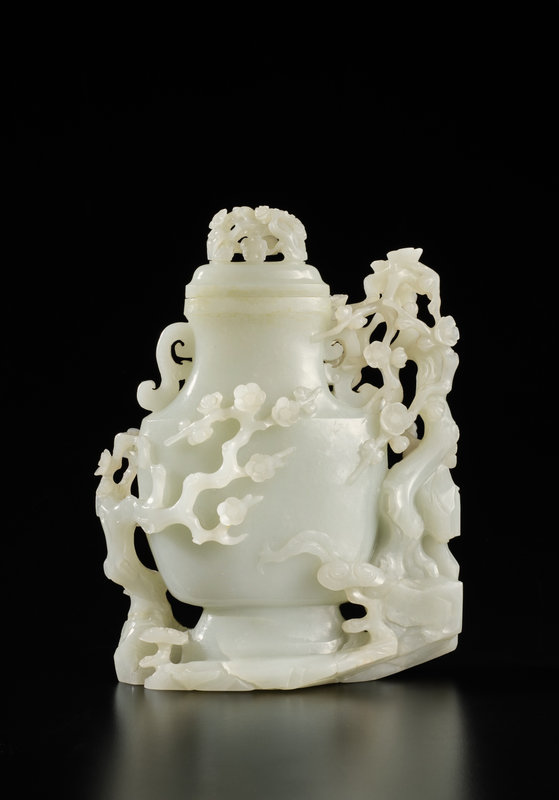 Lot 522. A large white jade 'prunus and lingzhi' vase and cover, Qing dynasty, Qianlong period (1736-1795). Height 24.6 cm; wood stand (3). Lot Sold 279,400 USD (Estimate 60,000 - 80,000 USD). © Sotheby's 2023
Provenance: Collection of Aisin Gioro Puwei (1880-1936), Prince Gong.
Yamanaka & Co., New York.
American Art Galleries, New York, 27th February 1913, lot 145.
Ralph Chait Galleries, New York.
Collection of Count Primor Alsocernantoni, Louis von Cseh.
Christie's London, 16th July 1963, lot 24.
Collection of Habib Sabet (1903-1990).
Maynard's Vancouver, 6th-7th December 2011, lot 481.
Note: Jade vases decorated with prunus motif were popular during the Qianlong period. However, it is extremely rare to find the combination of high-relief carving and openwork design in a single well-carved jade, with prunus as the sole motif. Prunus, along with pine and bamboo, are known as sui han san you ('Three Friends of Winter') as they retain their vitality in the colder months. The prunus, in particular, is renowned for exuding an otherworldly exquisiteness and beautiful elegance during the desolation of winter, emitting a subtle fragrance at one of the coldest times of the year. Therefore, in addition to being a symbol of perseverance, the prunus also serves as a metaphor for inner beauty and humbleness. Compare two similar jade vases in the Palace Museum, Beijing, illustrated in Zhongguo Yuqi Quanji, vol. 6, Shijiazhuang, 1991, cat. nos 237 and 238.
Prince Gong (or Kung) of the First Rank, was the grandson of Yixin (1833-1898), the first Prince Kung, who was the sixth son of the Daoguang Emperor. The turbulent times following the demise of the Qing dynasty saw Puwei, Prince Kung, seeking refuge with the German protectorate and in dire economic straits, he offered his mansion and properties as a mortgage to the Catholic Benedictine Order. However, it was to Yamanaka Sadajiro (1865-1935), who opened a store in New York's West 27th street near Broadway, that Puwei sold the bulk of the Prince Kung Mansion Collection. Yamanaka then proceeded to offer the collection for sale in 1913 at the American Art Association.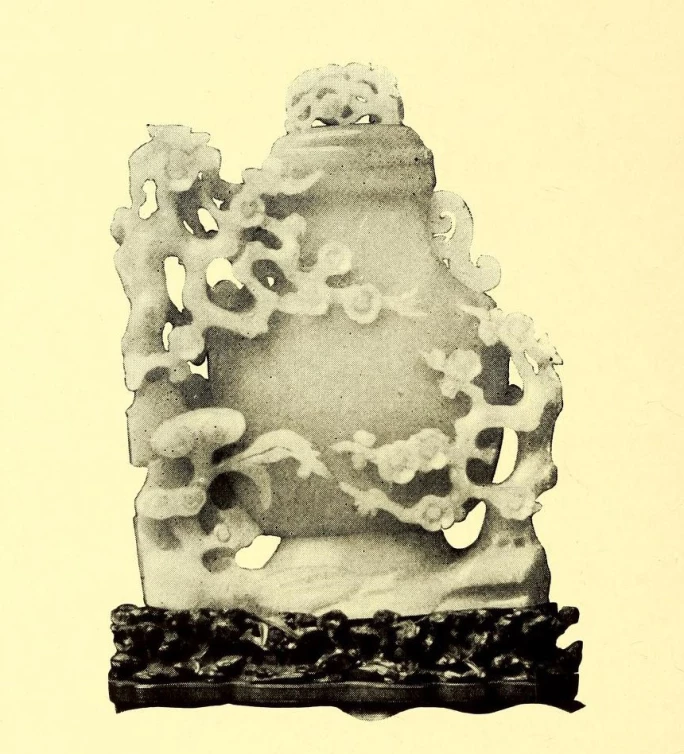 The present lot illustrated in the Remarkable Collection of The Imperial Prince Kung of China, American Art Galleries, New York, 27th february 1913, lot 145.
Sotheby's. Important Chinese Art, New York, 22 March 2023