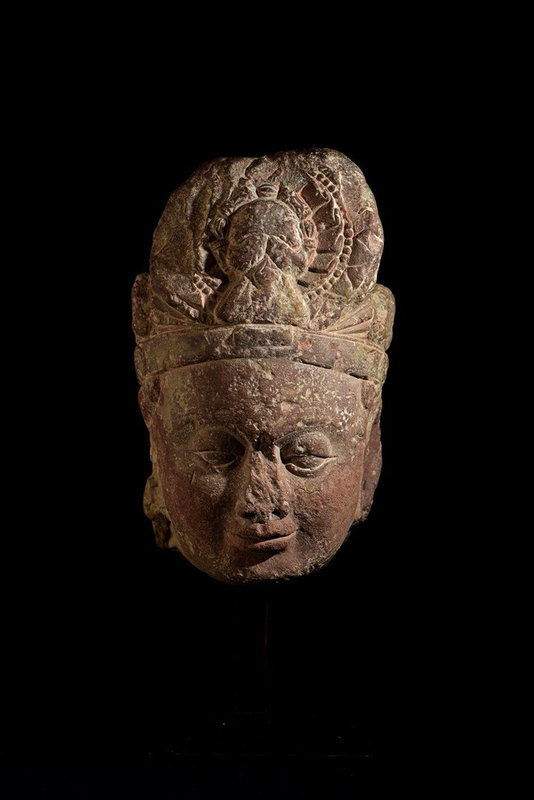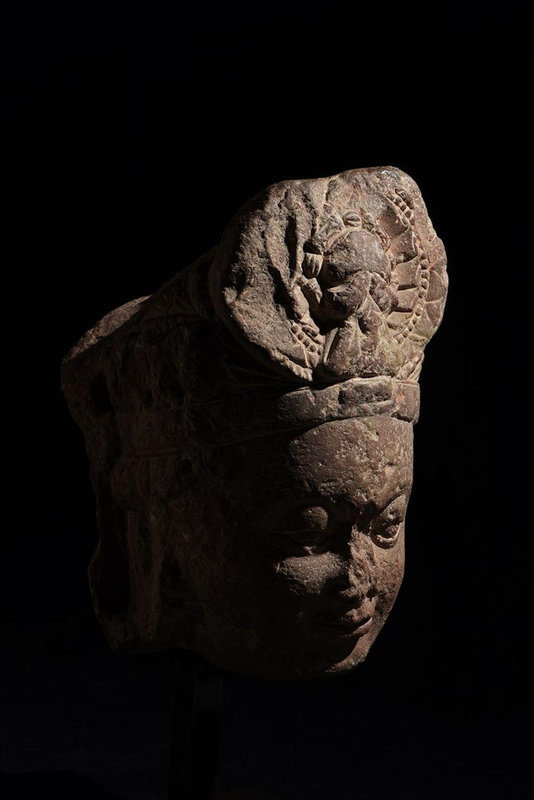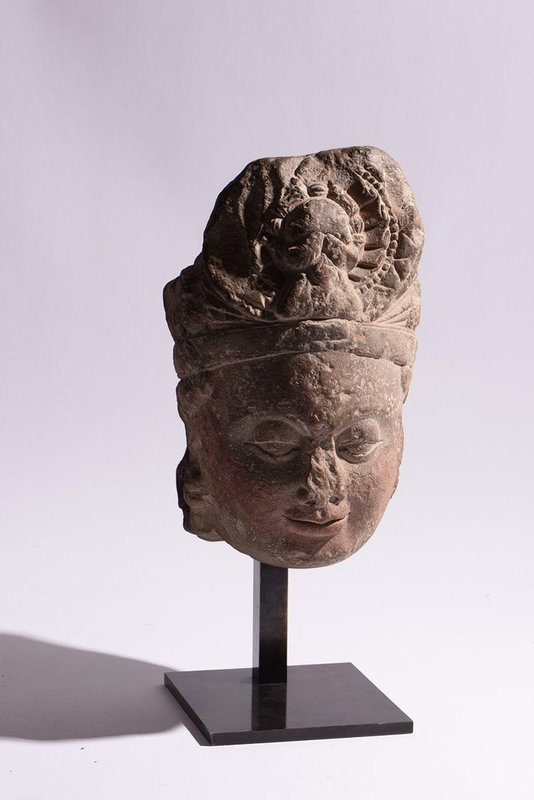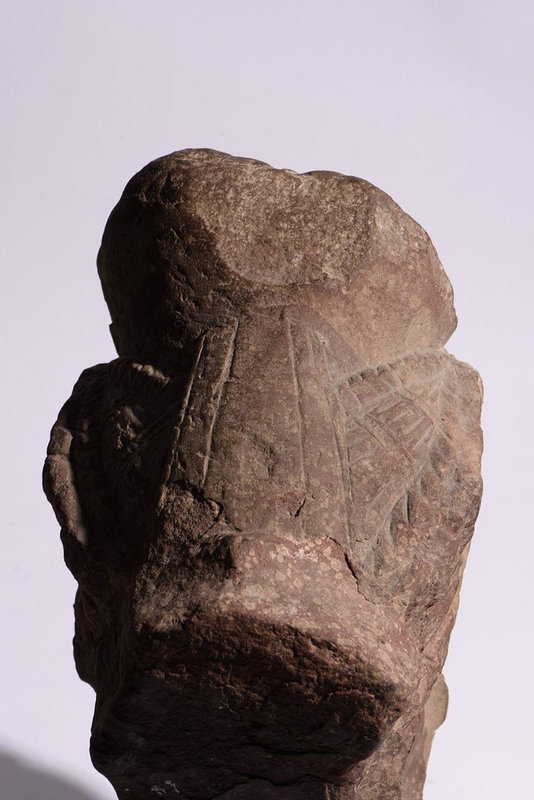 Lot 11. Importante tête de bodhisattva. Inde, dynastie Kushan, IIe-IVe siècles. Grès rose. H. 33,5 cm. Estimation : 8000/12000€. © 2020 Maître Jean Emmanuel PRUNIER
Cette imposante tête aux traits souriants surmontés d'un superbe turban supportant un grand fleuron pouvant évoquer une fleur de lotus épanouie est exécutée dans le grès rose caractéristique de la région de Mathura en Uttar Pradesh. Ce style puissant tout en rondeurs mêlant puissance et spiritualité constitue le parfait exemple du style développé dans cette région pour les premières représentations de bodhisattvas sous l'empire Kushan. Anciens accidents et manques normaux pour un objet archéologique.
Les têtes de ce style et de cette importance sont peu courantes dans les collections. On peut citer entre autres : La tête de l'ancienne collection Heeramaneck reproduite par Alice N. Heeramaneck dans le catalogue » Masterpieces of Indian Sculpture « , Verona, 1979 – La tête conservée au Cleveland Museum of Art Inv. 1984.220 – Ou celle du Tokyo National Museum Inv. TC447.
Prunier Auctions. Vente du Variations – Dimanche 4 Juin 2023, Hôtel des ventes de Louviers - Expert: Mr Estournel 06.09.22.55.13