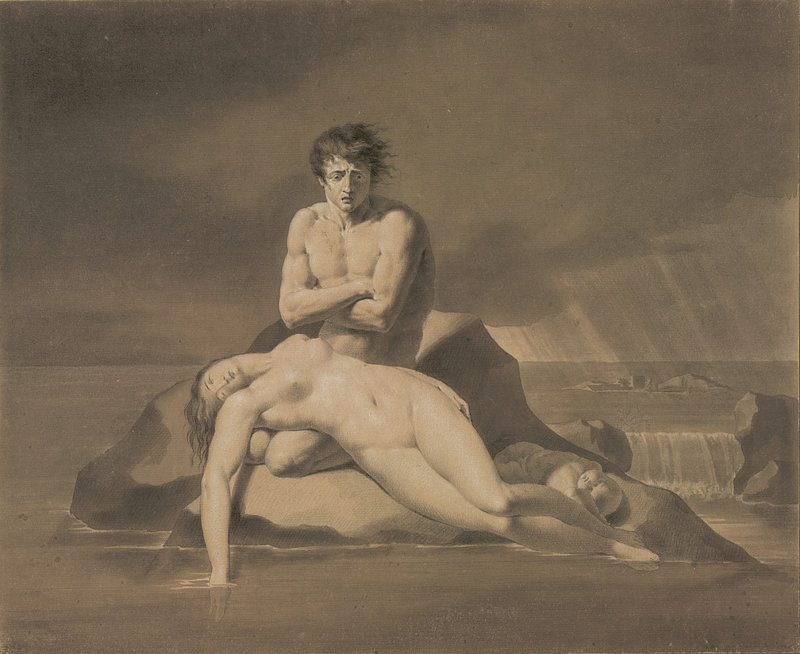 Robert von Langer, The human race threatened by the element of water, 1804 © ALBERTINA, Wien.
WIEN - History painting has always enjoyed a special status and was long viewed as the capstone of any artist's career. It encompasses history in a comprehensive sense and deals with human doings, human sentiments, and human passions. It is in classicist works that history painting reached its zenith.
This ALBERTINA Museum exhibition, which features works from the museum's own holdings, tells of prominent historical occurrences as well as events from religious history, mythology, and the world of ancient deities. Works of Jacques-Louis David, Heinrich Füssli the Younger, Angelika Kauffmann and Heinrich Friedrich Füger will be on display.
On view at the ALBERTINA Museum from 2 June until 27 August 2023.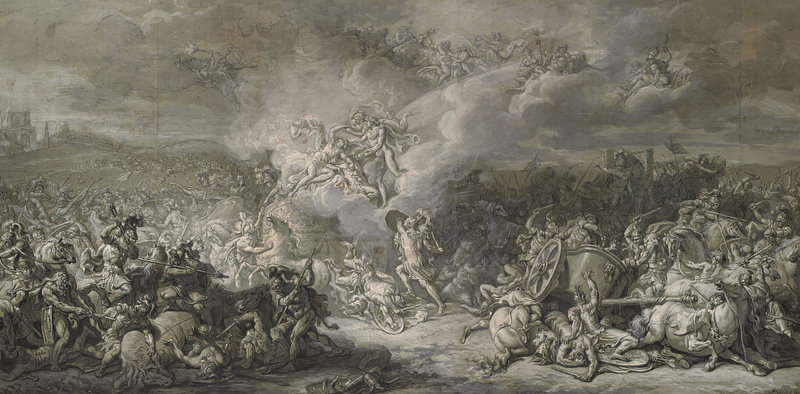 Jacques-Louis David, The Combat of Diomedes, 1776. Pen-and-ink drawing, brush in black, wash, heightened with white, black chalk, on green-grey paper, 108 x 204.5 cm. ALBERTINA, Vienna.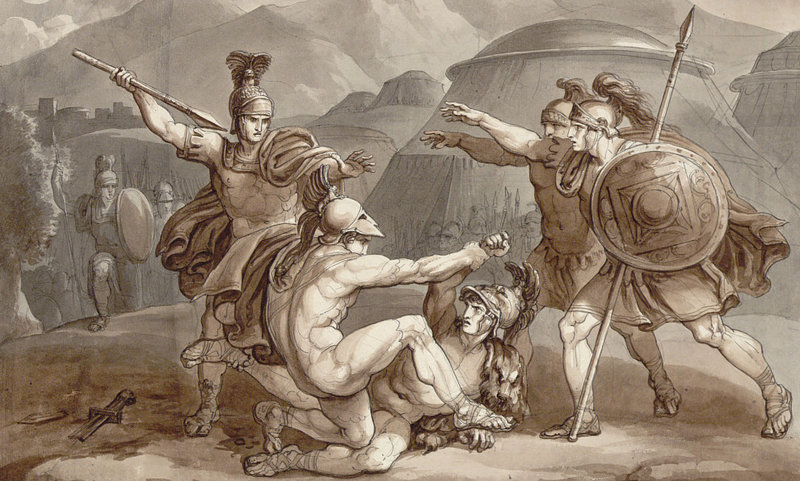 Bartolomeo Pinelli, The duel between Eteocles and Polyneikes, date unknown. Chalk; pen and ink in grey; grey and brown wash, 42.8 x 59.4 cm. ALBERTINA, Wien.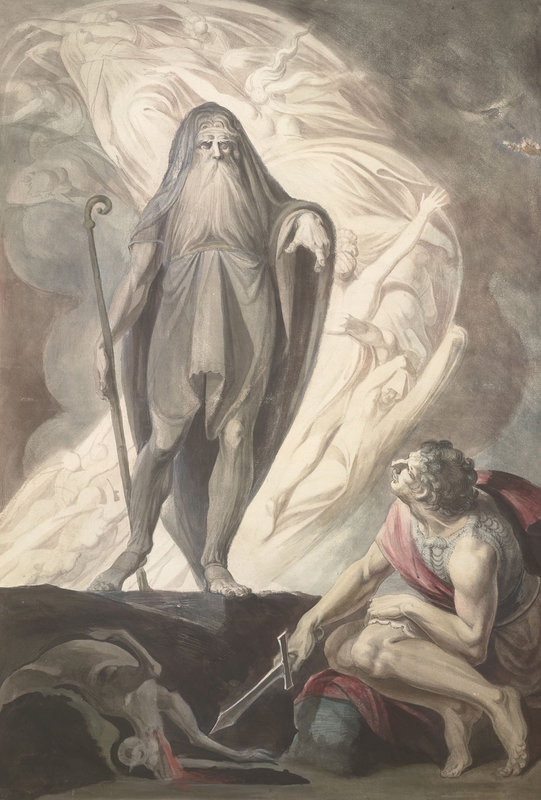 Johann Heinrich Füssli d. J., Teiresias Appears to Odysseus at the Sacrifice of the Dead, 1780-1785. Brush in black, grey and watercolours, 91.5 x 62.8 cm, ALBERTINA, Wien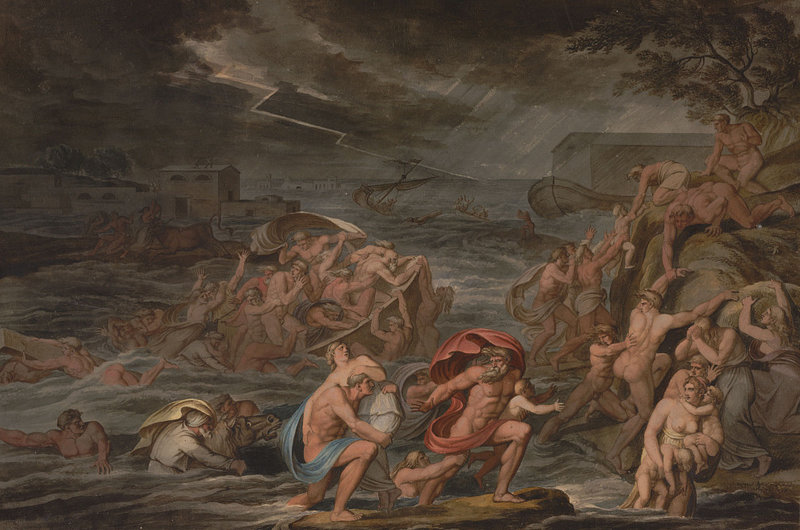 Joseph Anton Koch, The Flood, 1797. Watercolour, opaque colours, heightened with a brush in white, over pencil, 50.3 x 75.1 cm, ALBERTINA, Wien.
Angelika Kauffmann, Tancrede Baptises Clorinda, 1770s, pen and brush in brown, white opaque paint, 24 × 33 cm, ALBERTINA, Wien.
Johann Martin Metz, Phoebus Rising from the Floods with the Chariot of the Sun, 1803. Pen and brush in brown, 53 × 40 cm, ALBERTINA, Wien.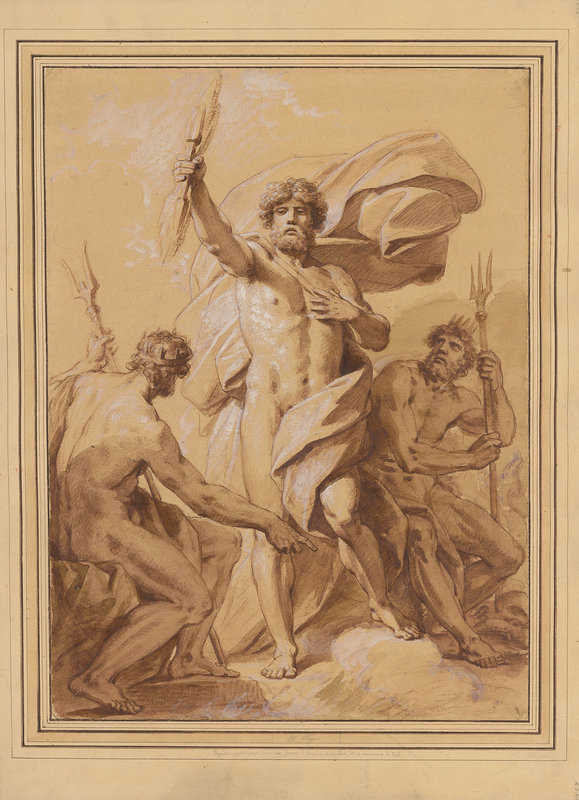 Heinrich Friedrich Füger, Jupiter, Neptune and Pluto, 1789-1790. Red chalk, brush in brown, white opaque paint, 64 × 47 cm, ALBERTINA, Wien.