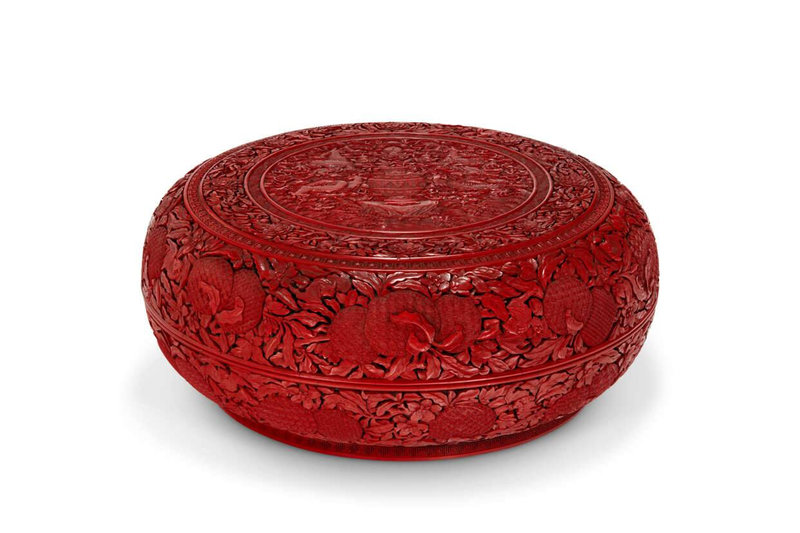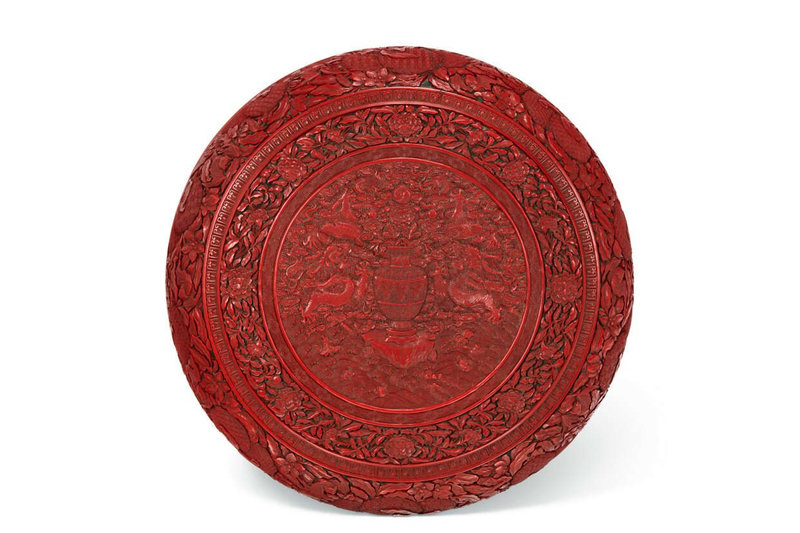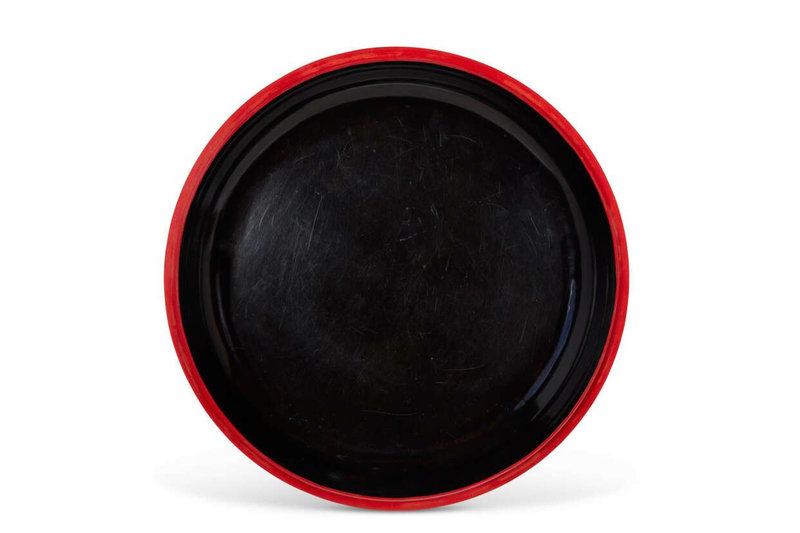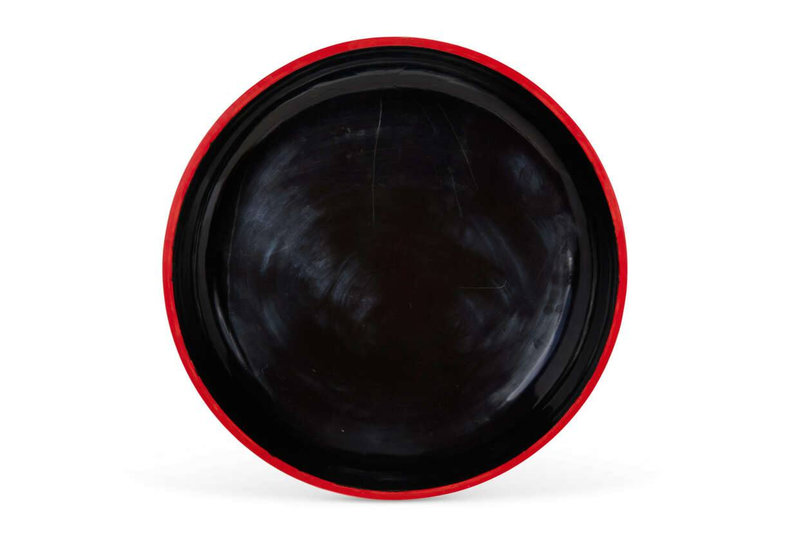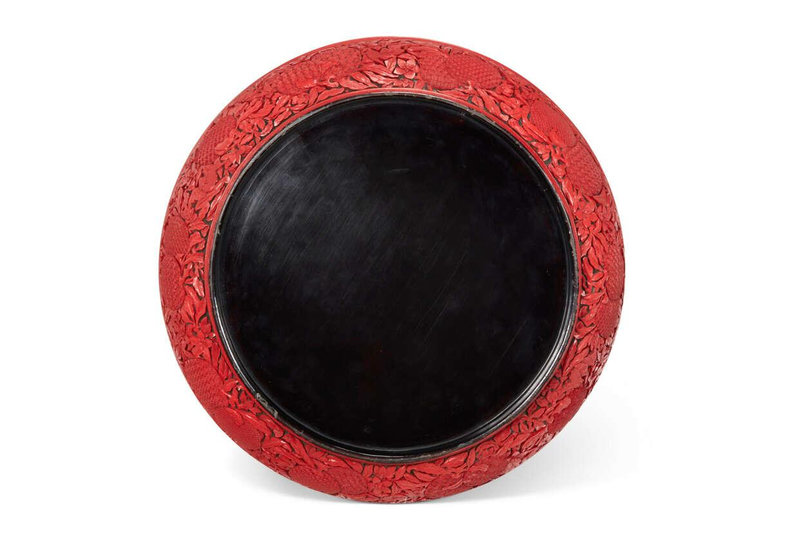 Lot 27. A rare and finely carved large red lacquer circular box and cover, Qianlong period (1736-1795). Diamètre : 39 cm. Price realised EUR 81,900 (Estimate EUR 50,000 – EUR 70,000). © Christie's 2023
De forme circulaire, elle repose sur un pied droit ceint d'une frise de grecques. Elle est à décor au centre de son couvercle dans un médaillon d'un vase fleuri sur un rocher au milieu des flots tumultueux d'où émergent les emblèmes taoïstes anbaxian, il est encadré par deux dragons à cinq griffes à la poursuite de la perle enflammée sous un petit symbole taiji formé par deux poissons parmi les nuées en forme de lingzhi. Le médaillon central est cerné d'une frise de caractères shou, une frise de pivoines sculptées et une frise de pétales de lotus stylisés. La paroi latérale de la boîte et du couvercle est ornée de pêches sur fond de feuillage. L'intérieur de la boîte est laqué noir.
Property from the Studio of the Clear Garden.
Provenance: Y. K. Ma Antiques, Hong Kong, 1950s, and thence by descent within the family.
Note: The decoration on this box is very auspicious and would have made the box a very appropriate wedding gift. According to Teresa Tse Bartholomew, Hidden Meanings in Chinese Art, San Francisco, 2006, p. 247, no. 8.25.1, the roses in the vase form the rebus siji ping'an, "may you have peace throughout the four seasons", p. 247, no. 8.25.1, while the peaches and bats represent "may you possess both blessings and longevity" (fushou shuangquan), p. 26, no. 1.1.14. And the taiji symbol formed as two fish symbolizes conjugal bliss. Compare the similar box and cover sold at Christie's Hong Kong, 28 May 2014, lot 3338.