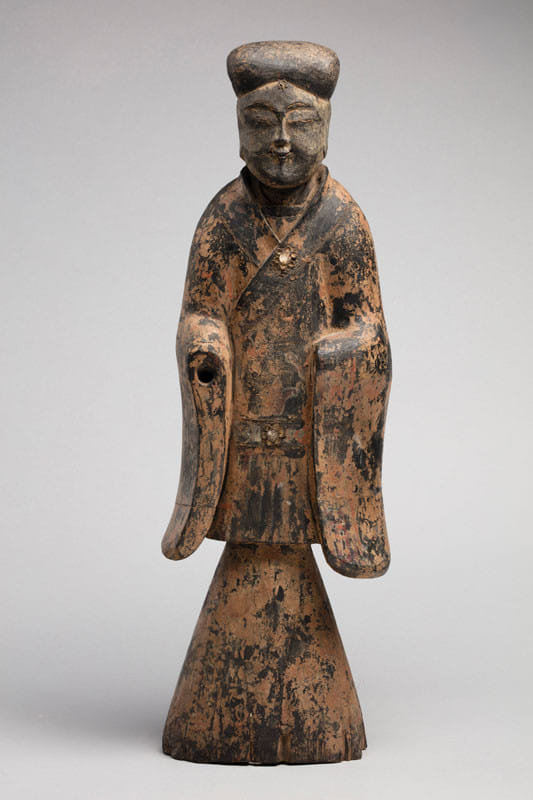 Standing Lady, Western Han dynasty, 2th Century B.C. Wood, polychrome paint, metal, mother-of-pearl; height 64,5 cm. Collection of Kinsky Palace, National Gallery of Prague, Vp 349.
In ancient China, funerary figures were placed in tombs with the deceased as accoutrements for the afterlife (to be used in the same way as in life). We can find dishes, furniture, models of houses and domestic animals, but also humans performing various social roles. The wooden funerary figure
tradition originates in the burial practices of the Chu state in the 4th–3rd centuries B.C. Later, during the Western Han dynasty, figures of burnt clay prevailed. This female figure probably depicts a higher-rank maid and was certainly made for the tomb of a wealthy aristocrat. Her eyelids, the mole on her forehead and the two jewels on her bosom and at her waist were inlaid in metal and mother-of-pearl. The figure's refined and elegant execution, as well as the unique use of wood in the 2nd century B.C., make it one of the best preserved examples of its kind.