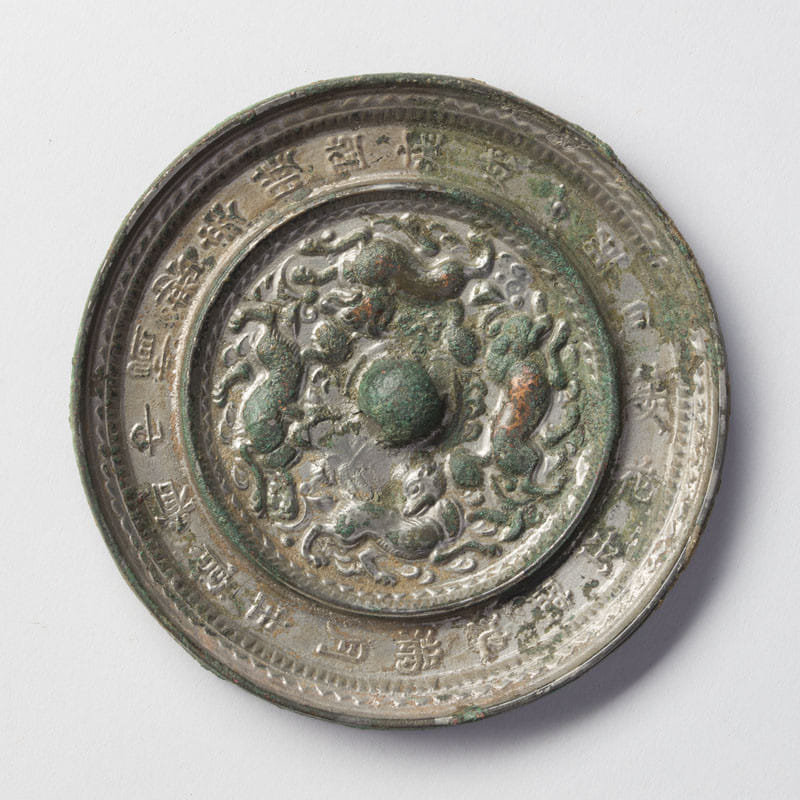 Mirror with four marine animals, Six Dynasties period, 3rd–5th century AD. Bronze, depth Ø 10 cm. National Gallery of Prague, Vp 717.
The mirror's physical property of reflecting images seems to be inferior to its magic and ritual roles in ancient China. A bronze mirror interred in a tomb was expected to protect the dead from evil and malignant forces and help guide his or her soul in the afterworld. Decorative motifs and inscriptions on mirrors often reflect cosmological
meanings, symbols of the Heaven and Earth and other contemporary ideas. This mirror is inscribed as follows:
Look in the mirror and you will see a flower, look at the water and the full moon will appear. The Emperor can see that she is wearing the dress he has given her, and she, looking in the mirror, has put make-up on her face
.