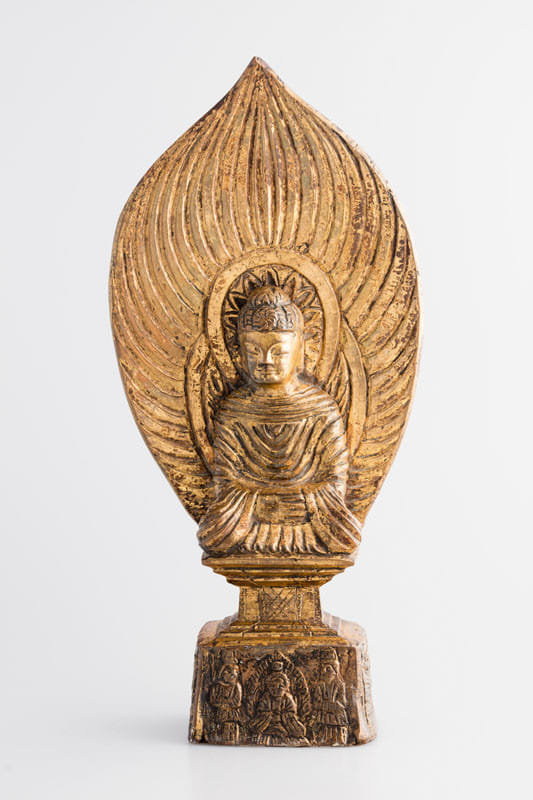 Seated Buddha with a Flaming Nimbus, 5th Century. Bronze, gold; height 29 cm. Cast by the lost wax technique. Collection of Kinsky Palace, National Gallery of Prague, Vp 453.
Buddhism came to China around the beginning of the Christian era, though the large monastery complexes in which the typically Chinese manner of depicting figures from the Buddhist canon was established were not built until the 4th and 5th centuries. The historical Shakyamuni Buddha is frequently seen as a
central figure. Captured in the meditation lotus blossom pose, his hands are clasped in his lap and his eyes are downcast. When rock monastery complexes were built in various parts of China, the iconography of Buddhist saints was spread through smaller copies of monumental statues; believers could take these figures away with them, which helped disseminate Buddhist teachings in other parts of the country. This gilded figure of the seated Buddha, whose rendering retains the original Indian features in many respects, probably had such a function, too. The artwork comes from the collection of high-quality Chinese and Tibetan Buddhist art amassed by Dr. Rudolf Hejný, the inter-war Czechoslovak consul to Harbin, China.