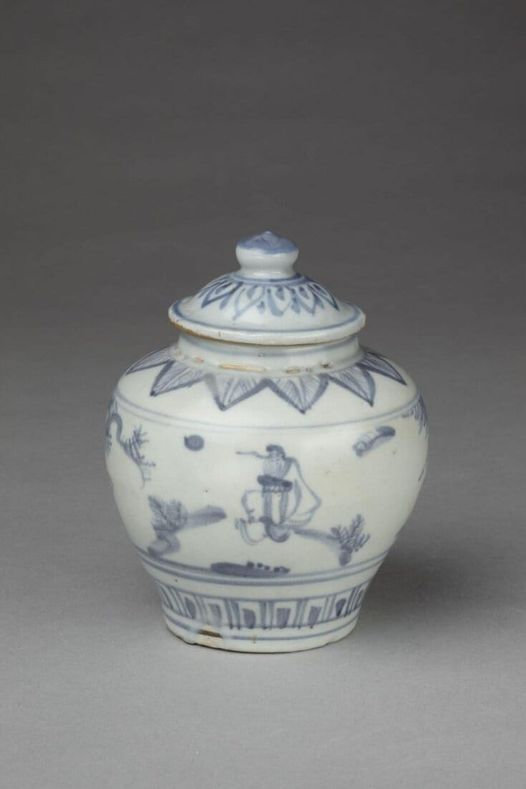 Jar and lid, China, Ming dynasty, Hongzhi period (1488-1505). Porcelain painted in underglaze cobalt blue. Height: 12.4cm. Bequeathed by F. E. Colthurst, C.40&A-1946.
Victoria and Albert Museum, London.
Ovoid jar, with domed and knobbed lid. Recessed foot, unglazed beneath, where the paste shows pinkish discolouration. Painted on the lid, a row of radiating formal leaves, this repeated on the shoulder. Round the base, painted gadroons. Main frieze painted with human figures and landscapes.