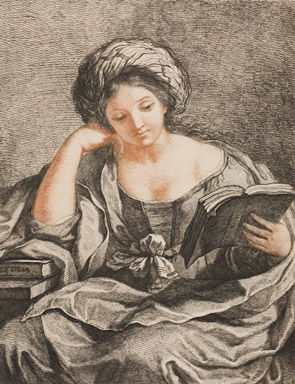 The Libyan Sibyl, c. 1780 by Francesco Bartolozzi. Etching and color etching on paper© Sterling and Francine Clark Art Institute, Williamstown, Massachusetts, USA.
WILLIAMSTOWN, MA.- The Sterling and Francine Clark Art Institute opened its latest exhibition, Copycat: Reproducing Works of Art, on January 29. Exploring the line between innovation and imitation, the exhibition features 50 prints and photographs that are both original works of art and repetitions of drawings, prints, paintings, sculptures, and architecture created by other artists. The exhibition highlights the complex process of copying by studying replications of many rarely seen works from the Clark's permanent collection, including those by Albrecht Dürer, Paul Cézanne, Eugène Delacroix, Rembrandt van Rijn, Roger Fenton, and Édouard Manet, among others. The exhibition also marks the first public presentation of one of the Clark's recent acquisitions, Jean Dughet's series The Seven Sacraments. Copycat will be on view in the Clark's Manton Research Center building through April 1, 2012.

Copycat is one of the ClarkNOW exhibitions that the Institute announced last autumn in conjunction with the launch of its campus expansion project. ClarkNOW is a series of more than 60 programs that the Clark will present in Williamstown, New York, and abroad over the next two years as it extends the Clark's reach and engagement during a time of transformation on its campus.

"ClarkNOW is about experimentation, challenging us to bring our collections and intellectual programs to U.S. and international audiences in new and exciting ways," said Michael Conforti, director of the Clark. "With this exhibition, we invited new curatorial voices to lead us in looking at some of the works in our permanent collection with fresh eyes."

The exhibition was curated by Alexis Goodin, Independent art historian and part-time Curatorial Research Assistant at the Clark, and James Pilgrim, a current graduate student in the Clark/Williams graduate program in the history of art, working in collaboration with Richard Rand, The Robert and Martha Berman Lipp Senior Curator, and Jay A. Clarke, the Clark's Manton Curator of Prints, Drawings, and Photographs.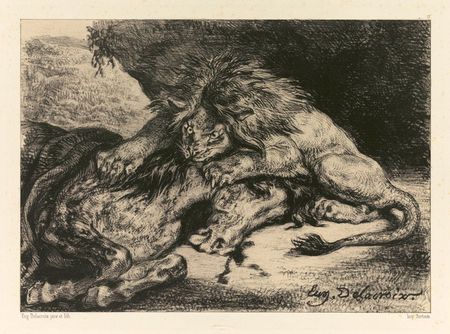 Lion Devouring a Horse, 1844, by Eugène Delacroix. Lithograph on chine collé on paper© Sterling and Francine Clark Art Institute, Williamstown, Massachusetts, USA.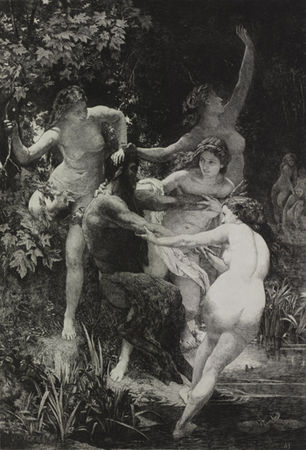 Attributed to Félix Bracquemond (French, 1833–1914), after William–Adolphe Bouguereau (French, 1825–1905), Nymphs and Satyr, c. 1873. Etching on paper. © Sterling and Francine Clark Art Institute, Williamstown, Massachusetts, 1999.6
Johann Ladenspelder (German, 1515–c. 1580), after Albrecht Dürer (German, 1471–1528), Adam and Eve, c. 1550. Engraving and etching on paper. © Sterling and Francine Clark Art Institute, Williamstown, Massachusetts. The W. J. Collins Collection, 1958.107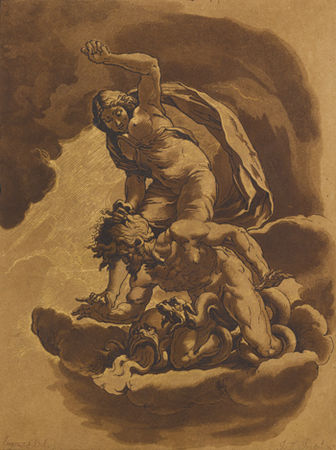 Johann Gottlieb Prestel (German, 1739–1808), after Jacopo Ligozzi (Italian, 1547–1627), Allegorical Composition: Virtue Overcoming Sin,1780. Color etching and aquatint, with gold woodcut additions, on paper. © Sterling and Francine Clark Art Institute, Williamstown, Massachusetts. Acquired by the Clark, 1987, 1987.55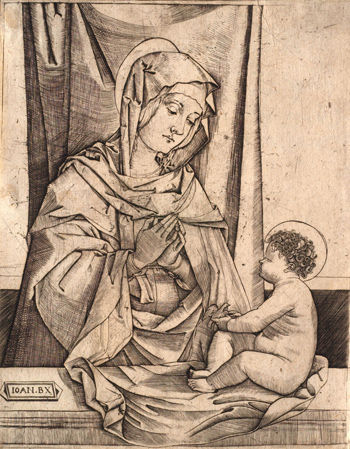 Benedetto Montagna (Italian, c. 1480–1556/58), after Bartolomeo Montagna (Italian, c. 1450–1523), Virgin and Child, c. 1500–1505. Engraving on paper. © Sterling and Francine Clark Art Institute, Williamstown, Massachusetts. Acquired with funds donated by Jeffrey Shedd, 1989.20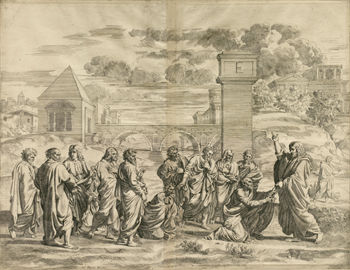 Jean Dughet (French, 1619–1679), after Nicolas Poussin (French, active in Italy, 1594–1665), First Suite of The Seven Sacraments, c. 1650, "Baptism, Confirmation, Eucharist, Penance, Anointing of the Sick, Ordination, Matrimony." Etchings on paper. © Sterling and Francine Clark Art Institute, Williamstown, Massachusetts. Acquired by the Clark, 2011
Édouard Manet (French, 1832–1883), The Execution of Emperor Maximilian, 1868, printed 1884. Lithograph on chine collé on paper. © Sterling and Francine Clark Art Institute, Williamstown, Massachusetts. Acquired in memory of Rafael Fernandez (Curator of Prints and Drawings, 1975–1994) with contributions from his friends, colleagues, and students, 2000.4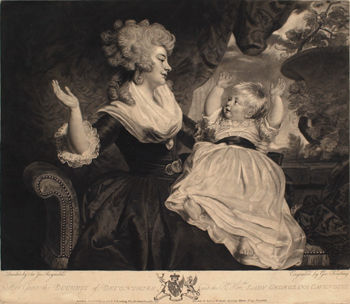 Georges Keating (Irish, 1762–1842), after Joshua Reynolds (English, 1723–1792), Her Grace the Duchess of Devonshire and the Right Honorable Lady Georgiana Cavendish, 1787. Mezzotint and engraving on paper. © Sterling and Francine Clark Art Institute, Williamstown, Massachusetts. Acquired by Sterling and Francine Clark, 1943, 1955.1915
Artist unknown (French), Chimeras, South Tower, Notre Dame, Paris,c. 1855. Albumen print on paper, mounted on canvas. © Sterling and Francine Clark Art Institute, Williamstown, Massachusetts. Gift of Paul Katz, 1995.6.2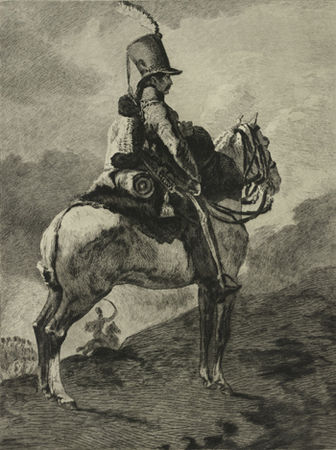 Charles Courtry (French, 1846–1897), after Théodore Géricault (French, 1791–1824), Trumpeter of the Hussars, c. 1870. Etching and drypoint on paper. © Sterling and Francine Clark Art Institute, Williamstown, Massachusetts, 1955.2423