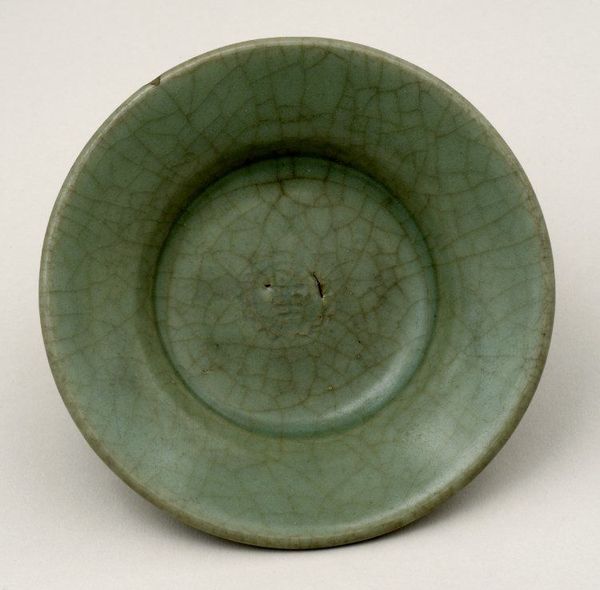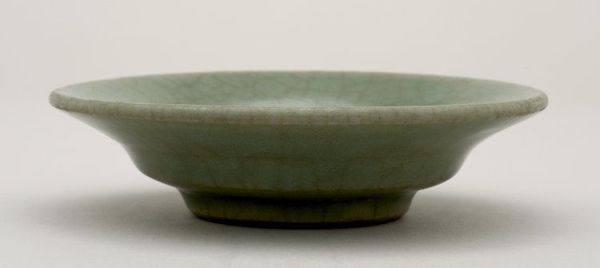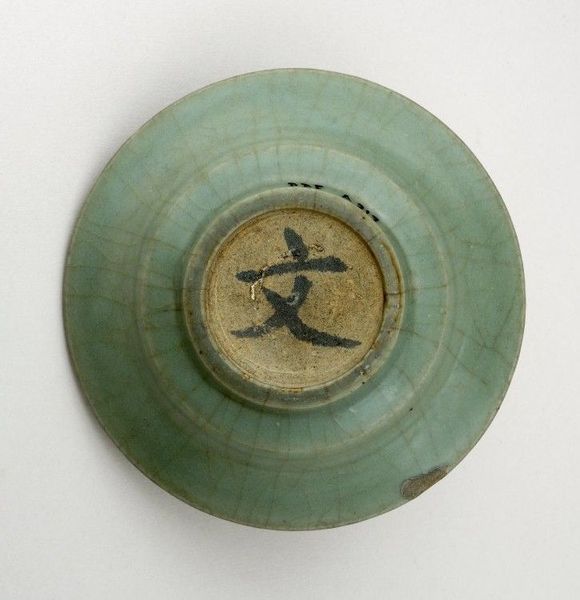 Dish with celadon glaze and characters. Stoneware, porcelain-type, with crackled celadon glaze. South China 中國南部. Ming dynasty, about AD 1400–1487. On loan from Sir Percival David Foundation of Chinese Art. PDF A217 © Trustees of the British Museum
Height: 46 mm. Diameter: 136 mm. Longquan type stoneware dish. The dish has a thick, grey body and crackled, grey-green glaze, which runs over foot ring. There is a cartouche with abbreviated shou character impressed in the centre of the interior, and a large wen character (culture) in ink on the base, which is unglazed.
This dish is impressed with a 壽 (shou 'longevity') character in the centre. It is covered with a pale-grey celadon glaze. It carries a 文(wen 'literature') ink mark on the base. Wen can also be a surname so it could be a makers' or owners' mark. The very pale body of this dish is quite unlike a Longquan celadon. It may have been made at another kiln in South China.