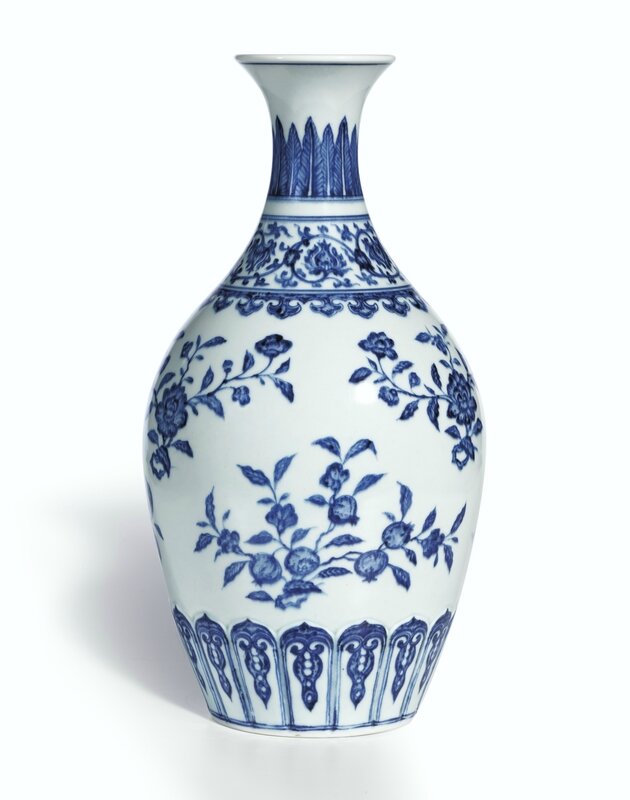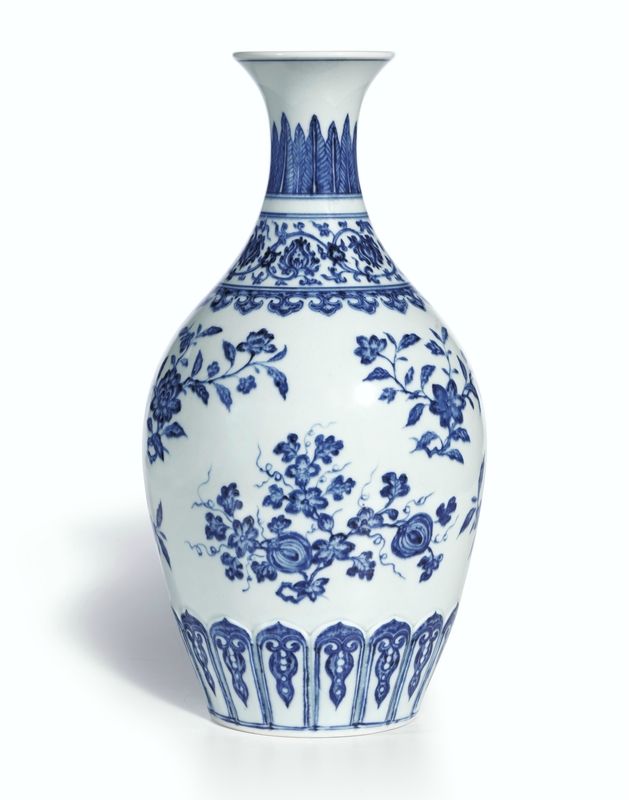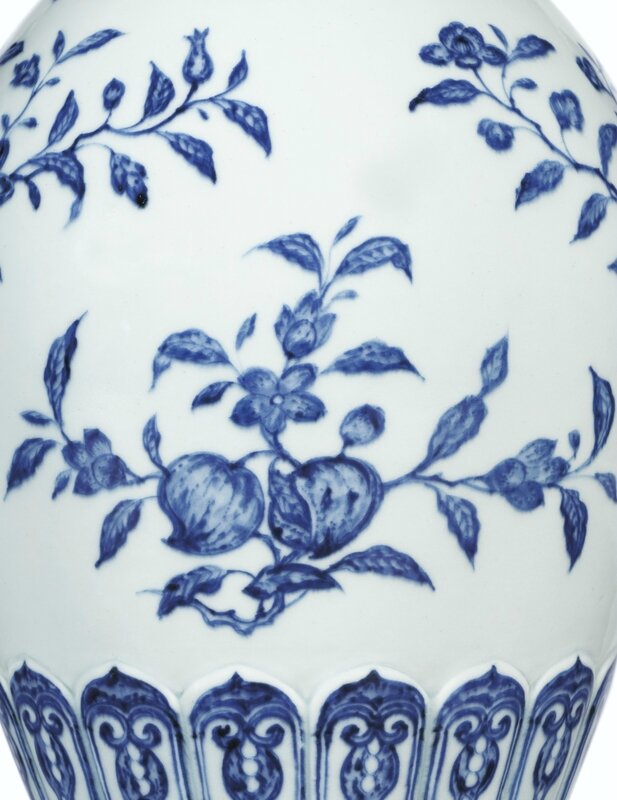 Lot 3036. A superb Ming-style blue and white vase, Mark and period of Yongzheng (1723-1735); 42.3 cm., 16 5/8 in. Estimate 15,000,000 — 20,000,000 HKD. Lot sold 46,040,000 HKD. Photo: Sotheby's.
elegantly potted with a tapered ovoid body sweeping up to a waisted neck and everted rim, rising from a band of slender petal lappets moulded in low relief around the foot, the rounded sides freely painted in inky tones of cobalt accented by simulated 'heaping and piling', depicting six detached sprays of camellia, peach, crab apple, melon, tree peony and pomegranate wreathed in their corresponding leaves and attached to a small gnarled stalk, below a band of scrolling lotus suspending pendent trefoils at the shoulder and overlapping striated stiff-leaves collaring the neck, all divided by double line borders below a single fillet at the rim, the moulded petal lappets enclosing a pendent trefoil motif, the base inscribed in underglaze blue with a six-character reign mark within double circles.
Provenance: J.T. Tai & Co., Inc., New York, November 1963.
Collection of Evelyn Annenberg Hall.
Christie's New York, 29th March 2006, Lot 158.
Note: The present exquisite piece represents the height of early Qing period porcelain manufacture at the imperial porcelain kilns at Jingdezhen in Jiangxi province. Made during the reign of the Yongzheng emperor (r. 1723-1735), this vase displays the exceptional talent and creativity of potters working under the instructions of Tang Ying (1682-1756, ziJunrong and hao Woji laoren), China's most accomplished Superintendent at Jingdezhen during the early Qing period. Tang was employed by the Neiwufu (Imperial Household Department) in the Forbidden City at the age of sixteen where he was trained in the arts of enamelling and painting at the Enamelling Workshops located in the Yangxindian (Hall of Mental Cultivation), within the Imperial Palace grounds. He was exposed to the many beautiful artefacts from the Imperial collection that became his inspiration for new and innovative shapes and designs later in his career. In 1728, he was appointed commissioner (yuanwailang) by the Ministry of Internal Affairs and was transferred to supervise ceramics production at Jingdezhen. Under his direction, that lasted more than two decades, porcelain manufacture at Jingdezhen rose to unprecedented levels which had far reaching influence on ceramics manufacture both in China and in the West. Tang was not only famed for his porcelain designs, known as Tangyao or Tang ware, but also for his painting, calligraphy, poetry and seal carving.
Amongst Yongzheng-period vessels that incorporate moulded elements, the present vase stands out for the underglaze blue decoration that is visibly highlighted and given a three-dimensional quality by the use of this technique. Geng Baochang in Ming Qing ciqi jianding ,[Appraisal of Ming and Qing porcelain] Hong Kong, 1993, p. 234, fig. 400 (12) records an outline drawing of this vase as a Yongzheng period innovation, although moulded relief petals around the base may be found on peachbloom-glazed wares of the Kangxi period. For example, see a vase from the Qing court collection illustrated in The Complete Collection of Treasures of the Palace Museum. Monochrome Porcelain,Hong Kong, 1999, pl. 18; and another, part of an eight-piece peachbloom-glazed set made for the scholar's studio, published in Giuseppe Eskenazi and Hajni Elias, A Dealer's Hand. The Chinese Art World through the Eyes of Giuseppe Eskenazi, London, 2012, p. 335, pl. 394.
While the present vase remains a rare example amongst vessels of this type, there is one other of the same form, size and decoration recorded (fig. 1), possibly the pair to this, sold twice in these rooms, 21st May 1984, lot 89, and 20th November 1985, lot 69, and again at Christie's Hong Kong, 8th October 1990, lot 338, from the Jarras collection.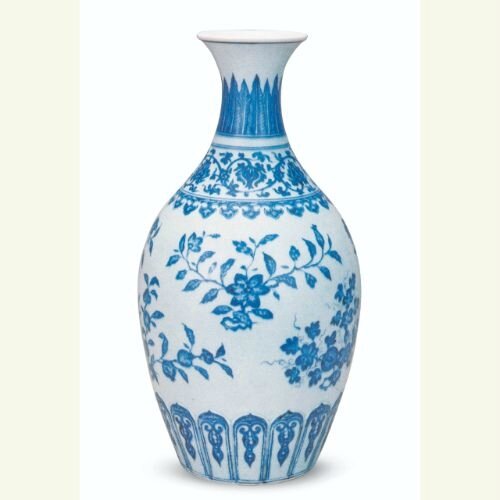 fig. 1. Blue and White Vase with Fruit and Flower Sprays, Mark and Period of Yongzheng, Sotheby's Hong Kong, 20th November 1985, Lot 69
Compare further two Yongzheng mark and period blue and white of related form and decoration, with similar moulded petals around the base, but of smaller dimensions (h. 30 cm) compared to the present vase. One from the Qing court collection and still in Beijing is illustrated in The Complete Collection of Treasures of the Palace Museum. Blue and White Porcelain with Underglazed Red (III), Hong Kong, 2000, pl. 78 (fig. 2), and also published in Kangxi. Yongzheng. Qianlong. Qing Porcelain from the Palace Museum Collection, Hong Kong, 1989, pl. 4 and Gugong Bowuyuan cang Qingdai yuyao ciqi [Porcelains from the Qing dynasty imperial kilns in the Palace Museum collection], vol. 1, Beijing, 2005, pl. 28; and the other, perhaps the pair to the Palace piece, was included in the exhibition Etherial Elegance, Art Museum, Institute of Chinese Studies, The Chinese University of Hong Kong, Hong Kong, 2008, cat. no. 88, from the Huaihaitang collection. These smaller versions have shorter necks and mouths that are less flared, with the overall shape squatter and heavier in appearance compared to the elegant slender form seen here. While the decoration found on the two versions are closely comparable, the lengthened form of the current vase is accentuated by the extended scrolling floral band on the neck, as well as the placement of an additional plain white band below the plantain leaves – two design elements that have created a more pleasing and elegant shape compared to the shorter vases.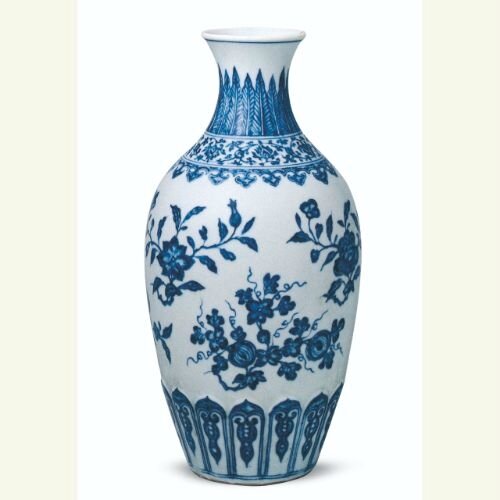 fig. 2. Blue and White Vase with Fruit and Flower Sprays, Mark and Period of Yongzheng, Qing Court collection, Palace Museum, Beijing.
The decoration of three blossoming floral branches above and between three blooming and fruiting branches of peach, pomegranate and gourd is painted in the early Ming style. It is not only one of the most aesthetically pleasing motifs known, but is also rich in auspicious symbolism. Often referred to as the fruits of 'abundance', the peach represents the wish for longevity, the pomegranate and gourd wishes for numerous descendants and children, and the flowers are known to ward off evil. Similar decoration of fruiting branches may be found on a Yongzheng period blue and white pear-shaped vase sold in these rooms, 18th/19th May 1982, lot 208; and on another ovoid vase attributed to Yongzheng's reign, also sold in these rooms, 12th May 1976, lot 133. This motif continued to be used during the reign of the Qianlong emperor, for example, see a meiping from the Edward T. Chow collection sold in these rooms, 19th May 1981, lot 546, illustrated in Michel Beurdeley and Guy Raindre, Qing Porcelain, London, 1987, pl. 153; and another published in Chinese Porcelain. The S.C. Ko Tianminlou Collection, Hong Kong, 1987, pl. 63, where Julian Thompson on p. 28, discusses this group of Qing blue and white wares as painted with 're-designs' of Yongle patterns with changes of detail, particularly in the borders and with simulated 'heaping and piling' of cobalt-blue.
During the reign of the Yongle emperor (1402-1424) potters at the imperial kilns at Jingdezhen developed an assured yet soft painting style with 'heaping and piling' which helped them develop a rich repertoire of fruit and flower motifs. See a meiping in the Palace Museum, Beijing, illustrated in Geng Baochang, ed., Gugong Bowuyuan cang Ming chu qinghua ci[Early Ming blue-and-white porcelain in the Palace Museum], Beijing, 2002, pl. 15 and p. 34. (fig. 3) where the author notes that the vase embodies the archetypal Yongle style. While the decoration on the present vase is a Yongzheng interpretation of the Yongle motif, it is intentionally painted in the Ming style to evoke the glorious past. Another early Ming period influence is the generous spacing left white between the decorative elements. This effective design technique, first seen on Yongle blue and white pieces, allowed the artist to be more lively and free with his brushwork and to create a composition that is more painterly and less stylized.
fig. 3. Blue and White Meiping and Cover with Fruit and Flower Sprays, Ming Dynasty, Yongle Period, Palace Museum, Beijing.
Sotheby's. Fine Chinese Ceramics and Works of Art, Hong Kong, 08 oct. 2013