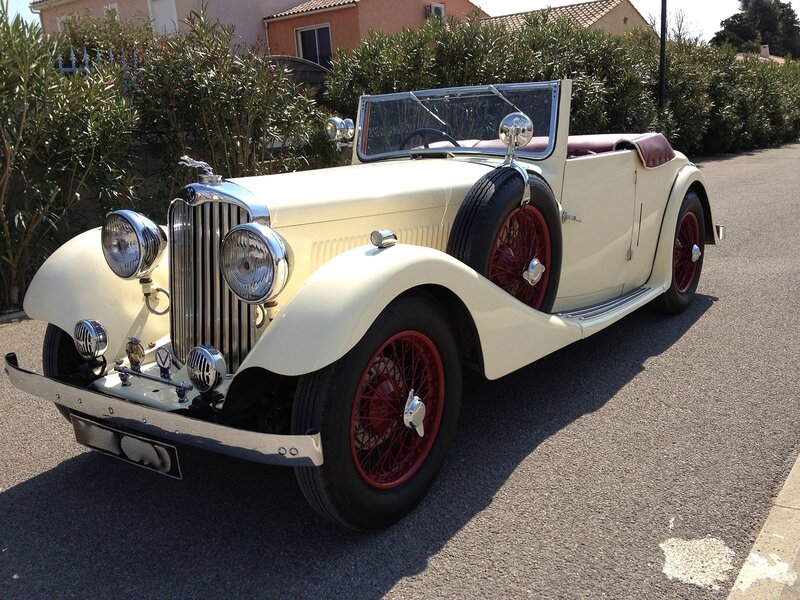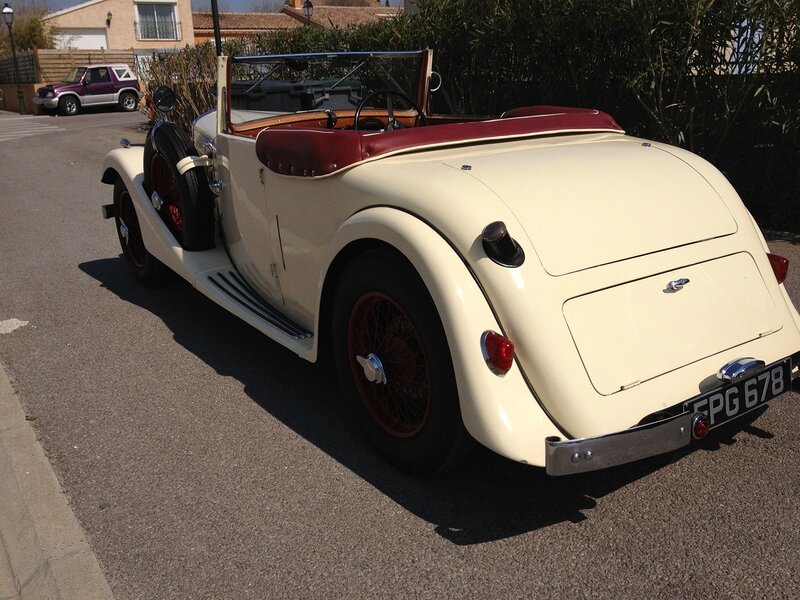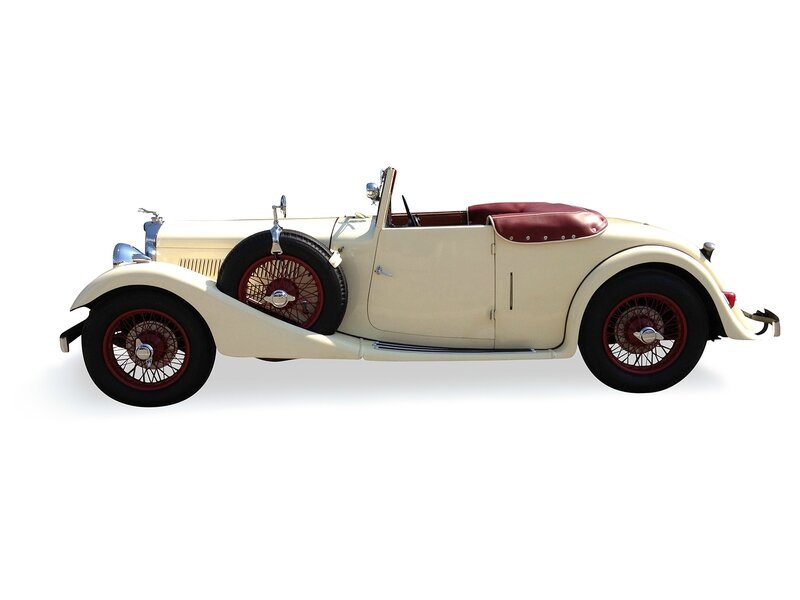 1936 – AC 16/70. Estimation : 70 000 € / 80 000 €. Photo Aguttes
Kilométrage : 54 120 miles au compteur - Motorisation : 6 cylindres en ligne - Cylindrée : 1 991 cm3 - N° de châssis : L 482 - Carte grise française / French registration
« La première marque anglaise victorieuse au Monte Carlo »
La genèse de la marque AC remonte au tout début du 20ème siècle. C'est à John Weller et son frère sous l'impulsion financière de John Portwine que l'on doit les débuts de la marque qui ne prendra ce nom qu'en 1915. Les premiers véhicules sont des trois roues qui connurent un grand succès. La première AC, une biplace 4 cylindres, voit le jour en 1918. Après que la rupture soit consommée entre les fondateurs, c'est un pilote de course célèbre de l'époque, Selwyn Francis Edge, qui va reprendre la tête l'entreprise. Ce dernier va alors orienter la marque vers des modèles plus sportifs et proposer des innovations techniques de premier rang. Au sortir de la crise de 29, AC se relance avec en 1933, l'introduction des modèles 16/56 et 16/66 de 2,0 litres. En 1936 sont lancés les 16/60 et 16/70. Le modèle 16/70 est équipé d'un bloc moteur de 6 cylindres en ligne refroidi par eau, doté de trois carburateurs SU permettant de développer 70 chevaux et d'atteindre la vitesse de 130 km/h. La boite de vitesse mécanique est à 4 rapports. Plusieurs carrosseries étaient disponibles.
Le modèle que nous présentons est un Drop Head Coupe de novembre 1936. Achetée en Angleterre, cette voiture est dans un excellent état général. La voiture est dotée d'un dossier assez conséquent permettant de retracer l'histoire et les différents propriétaires de ce beau et rare véhicule. Notre exemplaire a bénéficié de nombreuses réfections au cours de la décennie 2000, portant notamment sur le moteur, l'embrayage, le système de suspension, les roues et pneumatiques. Il est à noter que la structure arrière en bois a elle aussi bénéficié d'une restauration dans le passé. Plus récemment, le joint de culasse a été remplacé par une pièce neuve. Ces interventions ont ainsi assuré le parfait fonctionnement de la mécanique. Sa couleur extérieure crème est associée à un intérieur en cuir rouge et des boiseries claires. Les instrumentations de bords sont regroupées au centre du tableau de bord au sein d'un ovale Ses roues fils sont rouges assorties à la sellerie. Elle dispose d'un spider qui offre deux places découvertes supplémentaires. AC fait partie des marques anglaises les plus emblématiques. Produites de 1936 à 1939, l'AC 16/70 et ses variantes seront fabriquées à moins de 600 exemplaires. ll s'agit donc d'une pièce de collection rare d'une marque renommée et profitant de l'un des 6 cylindres les plus performants de son époque.
The history of A.C. takes place at the dawn of 20th Century. Thanks to John Portwine financial support, John Weller and his brother created the brand which was named A.C. in 1915. First cars were renowned three-wheels but the fist A.C. was a two-seater four-cylinder, born in 1918. A famous race pilot, Selwyn Francis Edge, was names at the head of the brand after founder's divorce. Then A.C. took the road to innovating sportscars. After 1929, A.C. began to propose straight-six powered cars with the 16/56 and the 16/66, with 2-liters engines. The 16/60 was launched in 1936, with a three SU carburetors water-cooled straight-six coupled with a 4-speed gearbox, developing 70 bhp, which allowed the car to reach 84 mph. Our model is a drop head coupé, delivered brand new in November 1936 in England. This car is in excellent condition, with a large dossier retracing the whole history of this beautiful unusual car. Our example has known many refections during the 2000's on engine, clutch, suspension system, wheels and tires. The wooden-rear structure has also been restored and the head gasket has also been replaced. These works are the guarantee of a perfect running. The car is painted cream with red leather inside and light wood veneers. All board instrumentations are gathered on central panel. A spider offers two more open seats. A.C. remains among most famous British cars. Produced from 1936 to 1939, the 16/70 was made at less than 600 examples, which makes it an exceptional car, powered by one of the most powerful straight-six of its time.
AGUTTES, 69006 LYON. Automobiles, Automobilia (Lyon), le 20 Juin 2015 à 14h30