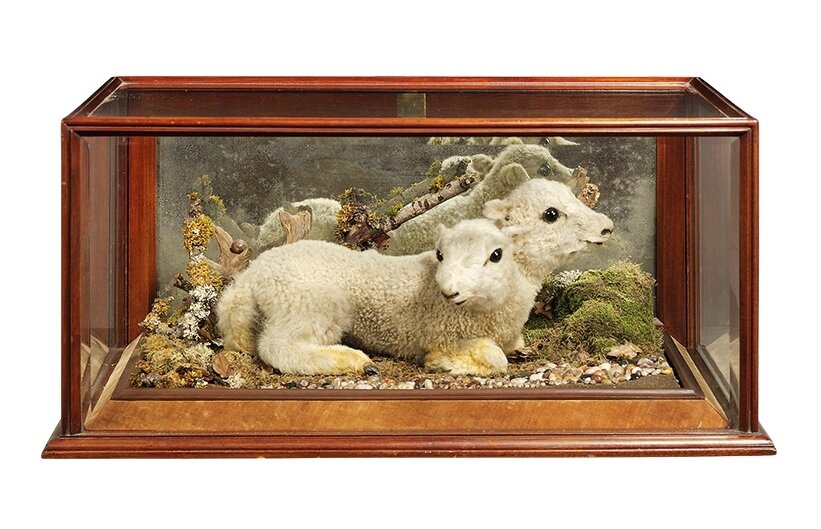 A Welsh taxidermy specimen of a polycephalic lamb (Ovis Aries). The two-headed lamb seated, amongst a stony landscape with snails, branches and plants, in Early 20th century; 15 ½ in. (39.5 cm.) high; 31 ½ in. (80 cm.) wide. Estimate: £3,000-5,000 ($4,650 - $7,750). Photo: Christie's Images Ltd 2015.
Provenance: By repute, purchased from a Welsh farming family
Note: Apparently the lamb was born in 1906 and lived for two weeks. Polycephaly is the condition of having more than one head the term is derived from the Greek stems poly and kephali (meaning head). In animals the most common of this rare occurrence is in turtles and snakes. With farm animals, cats, pigs, calves and goats and sheep have all has polycephalitic examples.
Christie's. OUT OF THE ORDINARY, 10 September 2015. London, South Kensington