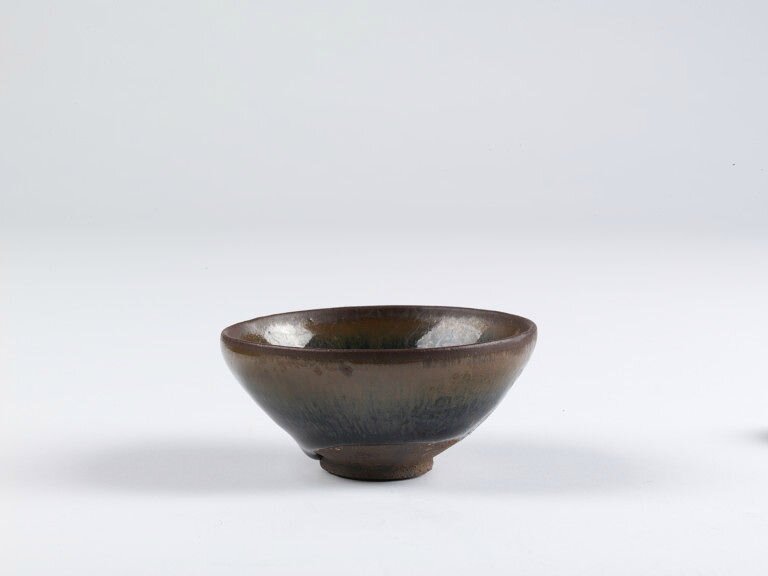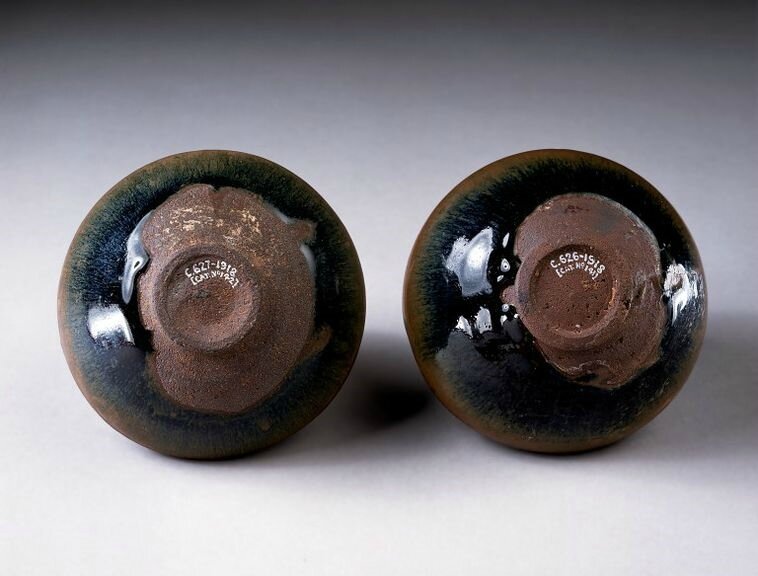 Bowl, stoneware with black glaze and 'hare's fur' effect, Jianyang, Fujian province, China, Northern Song dynasty (960-1127). Stoneware, glazed. Diameter: 9.3 cm. Museum no. C.626-1918. Given by Aubrey Le Blond [2009] © V&A Images
The kilns in the area of Jianyang in Fujian province (southern China) excelled in the production of a type of blackware generally known as Jian ware. This is characterised by an iron-rich dark body covered by black glaze and often decorated with distinct surface patterns. In this example fine brown streaks of iron oxides create an effect called 'hare's fur'.
Jian ware kilns specialised in the supply of tea-drinking vessels, especially bowls, which were individually fired in their own saggers with clay separators as supports. During the Song dynasty powdered tea was used, and blackwares acquired immediate popularity for tea-drinking as the white foam created by whisking the tea would make a pleasant contrast against the dark surface of the bowls.
This bowl was acquired in Korea, probably from the excavation of a Koryo dynasty tomb, and donated in 1918 by Mr and Mrs Aubrey Le Blond, who had travelled in Korea before the First World War.
Bibliographic References: Kerr, Rose. Song dynasty ceramics. London:V&A Publications, 2004, plate 117.