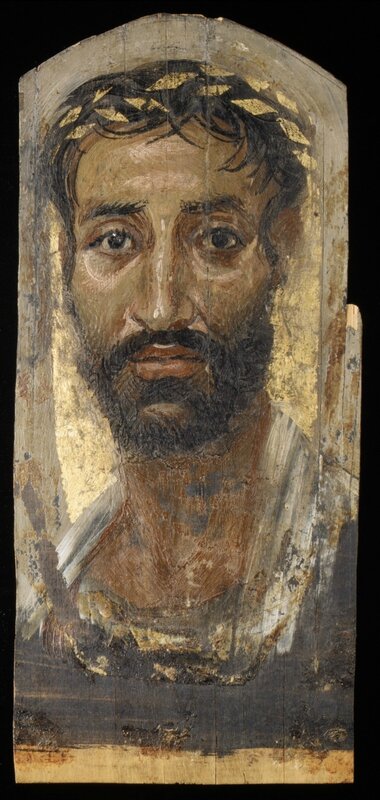 Portrait of a thin-faced man, A.D. 140–170, Roman Period, Egypt. Encaustic, limewood, gold leaf. H. 42.3 × W. 18.7 cm (16 5/8 × 7 3/8 in.). The Metropolitan Museum of Art, Rogers Fund, 1909 (09.181.3) © 2000–2016 The Metropolitan Museum of Art.
This man's intent, direct gaze and parted lips make him seem restive. The remarkably free brushwork builds up forms without reliance on clean contours. The portrait has striking atmospheric qualities, such as the strands of seeminly damp hair that cling to the man's brow.

The gilding of the wreath and background was added after the panel had been inserted into the mummy wrapping.
This work is exhibited in the "Company School Painting in India (ca. 1770–1850)" exhibition, on view through September 16th, 2016.