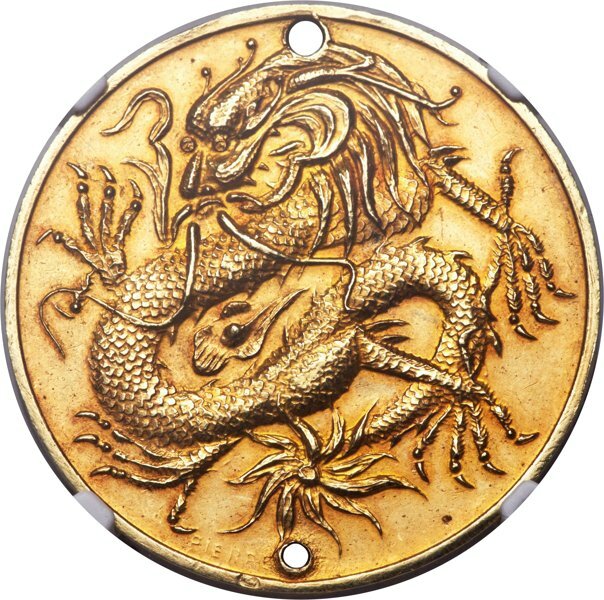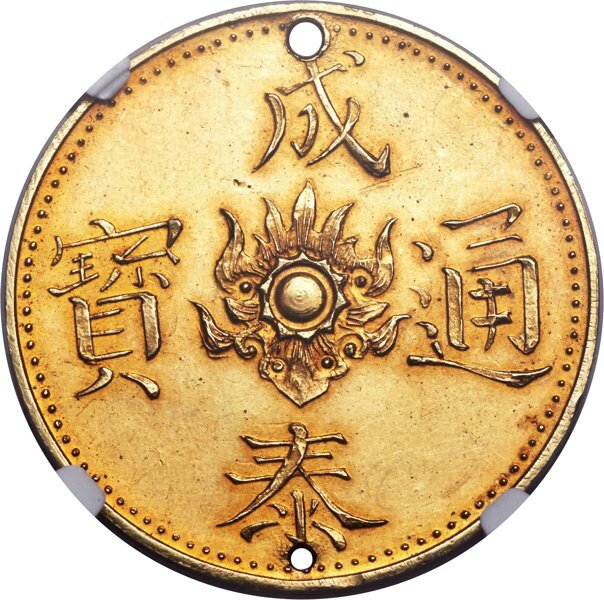 Lot 37013. Annam, Thành Thai gold 6 Tiên (Philong) ND (1889-07). Estimate: $12,000 - $15,000. Photo Heritage Auctions.
UNC Details (Holed, Scratched) NGC, Hue mint, Thierry-Thanh Thai 6, BN Vietnamiennes page 31, # 4, KM-, Fr-, SCH-, 22.49g, 36mm, engraver Pierre. Issued under the French Protectorate-Nguyen Dynasty. Struck after 1903. Obv. Thanh Thai Thong Bao around flaming pearl. Rev. Large dragon left. Sharply struck, for this crudely struck issue, with holes at 12 and 6 o'clock where this piece was pierced to hold some types of suspensions. The surfaces are lustrous, with scratches noted, predominantly on the obverse. Very rare and only the second example we have seen (both pierced).
Ex. Baldwin's (Hong Kong Auction 42, August 2007, Lot 744).
Heritage Auctions. 2016 December 8 - 9 HKINF World Coins & Ancient Coins Signature Auction - Hong Kong #3050