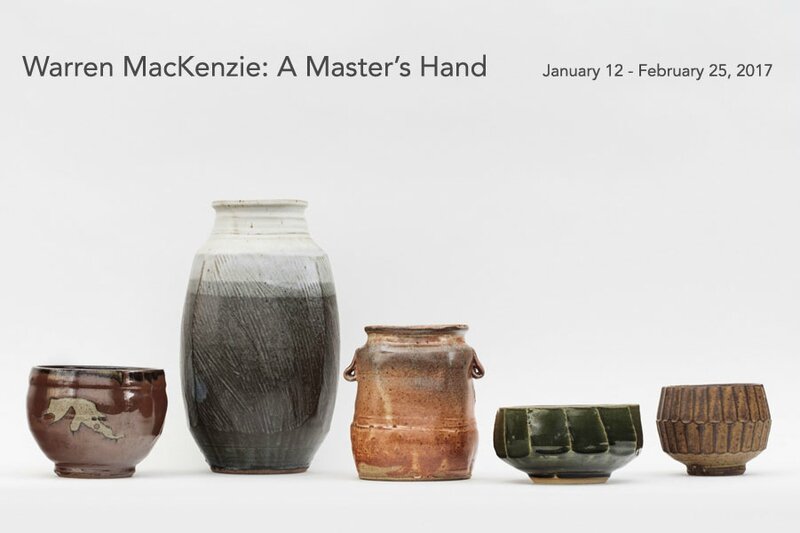 NEW YORK, NY.- Driscoll Babcock Galleries presents Warren MacKenzie: A Master's Hand. At age 93, and revered around the world, Warren MacKenzie is perhaps America's most-collected 20th century ceramic artist. Throughout the past 65 years MacKenzie has been America's greatest exponent of the art of the studio potter. His work has earned iconic stature through its quiet and sustained power manifest in the subtle innovations of shape, surface, and form of his articulate hands.
MacKenzie's work is venerable. His choice, however, is for his work to be venerated through daily, practical, simple use. His bowls are to be eaten from, his jars to store and his teapots to pour. Pottery is perhaps the most ancient of all the world's expressive traditions. It has always been a direct expression of the physical body of maker and beholder – a connection with another person through form, design and purpose. MacKenzie offers his work as a palpable connection to the union of art and utility through a creative beauty found only in a master's hand.
Mackenzie's highly productive and widely influential life has seen him become one of the best known and most beloved potters in the world. His gentle yet unequivocal mastery stands alone as a unique and compelling vision endowed by tradition's rich history and by the intimate nobility of his own creative spirit.
Warren MacKenzie (b. 1924), PINCH WAISTED, CUT SIDED VASE, c. 1994. Stoneware with white glaze, 6 ½ inches tall.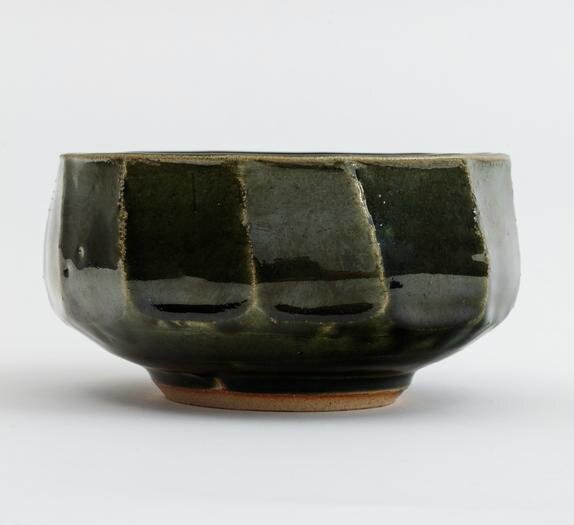 Warren MacKenzie (b. 1924), BOWL, CUT SIDED, c. 1990. Stoneware with transparent green glaze, 6 3/4 inches diameter.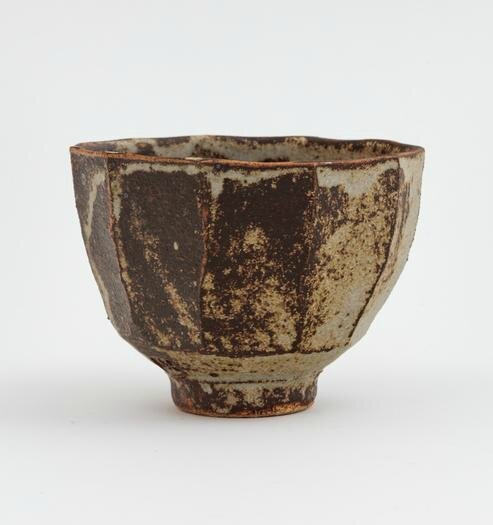 Warren MacKenzie (b. 1924), FLARING CUT SIDED BOWL, c. 1985. Stoneware with matte feldspathic glaze, 5 inches diameter.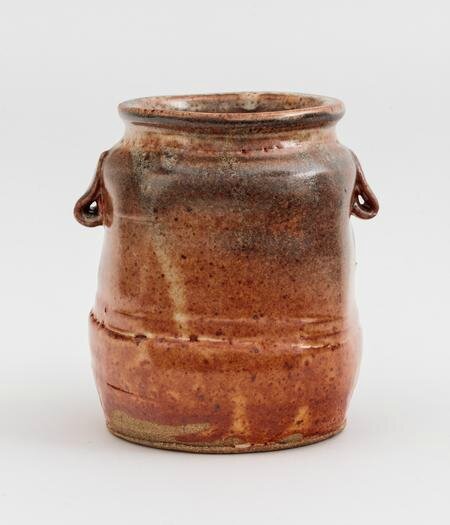 Warren MacKenzie (b. 1924), JAR WITH TWO SHOULDER LUGS, c. 1985. Stoneware Shino glaze, 7.35 inches tall.
Warren MacKenzie (b. 1924), FOOTED VASE WITH CUT, INCISED AND PADDLED SURFACE, 1995; Stoneware with matte brown over matte gray glaze, 15 1/2 inches tall.