HAMBURG.- The Poetry of Venetian Painting pays tribute to the extensive oeuvre of Titian's student Paris Bordone (1500–1571), showing his work in the context of outstanding Venetian contemporaries including Palma il Vecchio and Lorenzo Lotto. Bordone's multifaceted major works are brought together here to create a showcase more extensive than has yet been presented in the German-speaking countries or anywhere else in the world. Featured are some 100 artworks, primarily paintings in larger formats, as well as drawings and prints on loan from renowned national and international museums.

Paris Bordone is considered one of the foremost artists to have come out of the workshop of Titian, the most famous representative of Venetian painting in the 16th century. Venice in Bordone's day was a melting pot where artists were turning to new subjects from classical antiquity while developing innovative styles and techniques with which to depict them.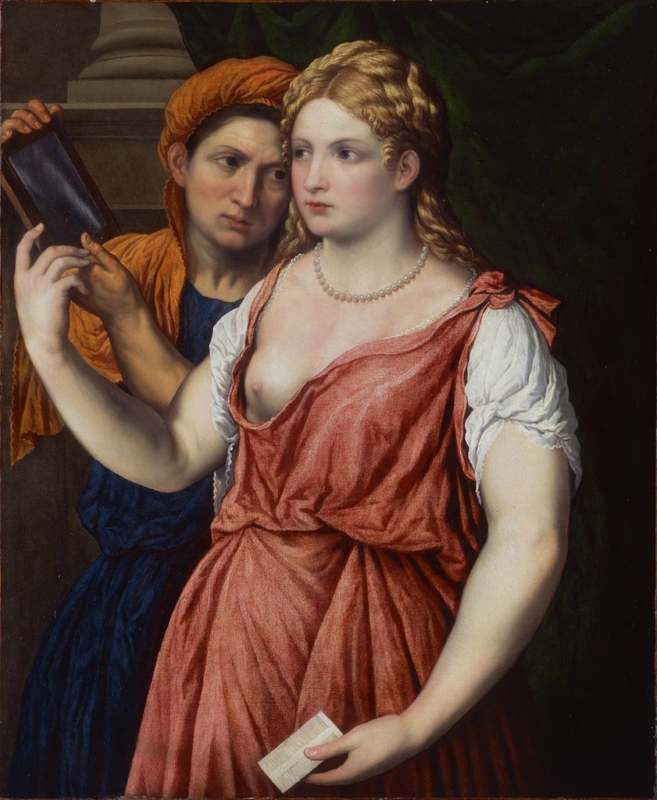 Paris Bordone (1500-1571), A Young Woman Holding a Mirror with Her Servant, ca. 1535-40,

oil on canvas

© Hamburger Kunsthalle / bpk. Photo: Elke Walford
Poetry and sensuality, colour and light – these catchwords give an impression of the versatile body of work produced by Paris Bordone and his contemporaries, which can be discovered in the exhibition divided by theme. The works on view range from inventive depictions of allegorical subjects, mythological scenes and pastoral landscapes to erotically charged images of idealized feminine beauty and lyrical male portraits as well as artistic renderings of ancient architecture. The direct juxtaposition of the Venetian masters with examples of works by prominent northern artists such as Lucas Cranach the Elder, Albrecht Dürer, Jan Massys and Barthel Beham reveals the reciprocal influences reaching across the Alps.

The exhibited works provide impressive testimony to painterly virtuosity with the striking brilliance and luminosity of their colours, achieved through the use of newly available pigments. These could be purchased from the vendecolori (pigment vendors) – a trade that emerged only in Venice in the early 16th century.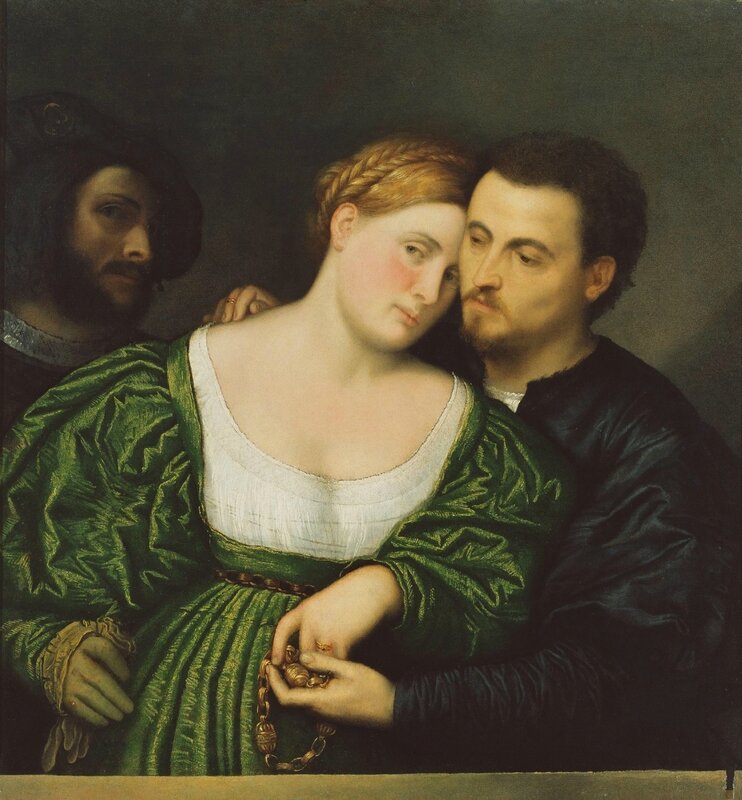 Paris Bordone (1500–1571),

A Venetian love couple,

oil on canvas,

, 80,5 x 86 cm. Pinacoteca di Brera, Mailand
© bpk / Scala - courtesy of the Ministero Beni e Att. Culturali
Works were provided on loan by: the Staatliche Kunstsammlungen, Dresden; Alte Pinakothek, Munich; Städel Museum, Frankfurt a. M.; Kunsthistorisches Museum, Vienna; Rijksmuseum, Amsterdam; National Gallery, London; Scottish National Gallery, Edinburgh; Musée du Louvre, Paris; State Hermitage Museum, Saint Petersburg; Pushkin Museum, Moscow; Pinacoteca di Brera, Milan; and Galleria degli Uffizi, Florence; among others.

The exhibition is accompanied by a richly illustrated catalogue featuring scholarly essays and supplementary texts (Hirmer Verlag, 304 pages). The catalogue can be purchased at the Museum Shop for 30 euros or ordered online at www.freunde-der-kunsthalle.de.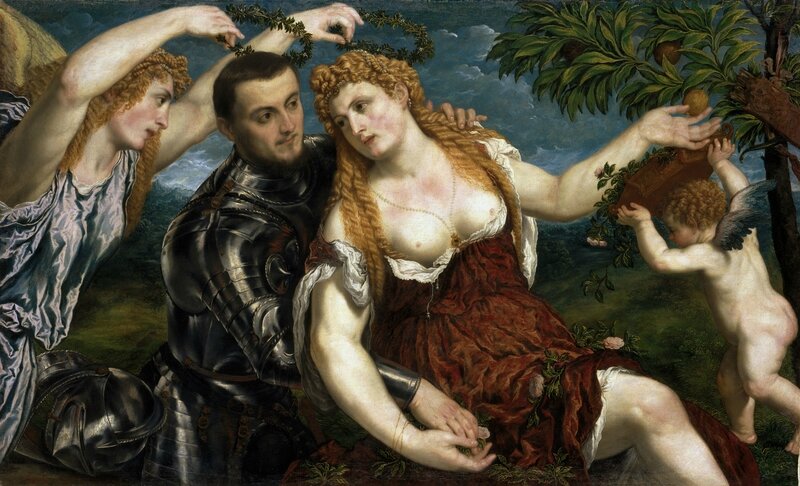 Paris Bordone (1500–1571), Allegory (Mars, Venus, Victoria and Cupido), around 1560, oil on canvas, 109 x 176 cm Kunsthistorisches Museum Wien, Gemäldegalerie © KHM-Museumsverband
A multimedia guide developed for the exhibition provides visitors with deeper insights into the works of art. Also accompanying the show is a wide-ranging programme of events including readings, expert talks, dialogues and curator-guided tours.

Curator: Dr. Sandra Pisot
Research Assistant: Judith Rauser, M.A.
24. Feb 2017 to 21. May 2017
Paris Bordone (1500–1571), Portrait of a young woman , circa 1545. Oil on canvas, 100,9 x 82,5 cm, The National Gallery, London © The National Gallery, London
Paris Bordone (1500–1571), Apollo between Marsyas and Midas , circa 1545-1550. Oil on canvas, 98 x 81.5 cm, Gemäldegalerie Alte Meister, Staatliche Kunstsammlungen Dresden © bpk / Staatliche Kunstsammlungen Dresden / Elke Estel / Hans-Peter Klut
Paris Bordone (1500–1571), Bathsheba at the fountain, 1552. Oil on canvas, 54 x 66 cm © Hamburger Kunsthalle / bpk, Photo: Elke Walford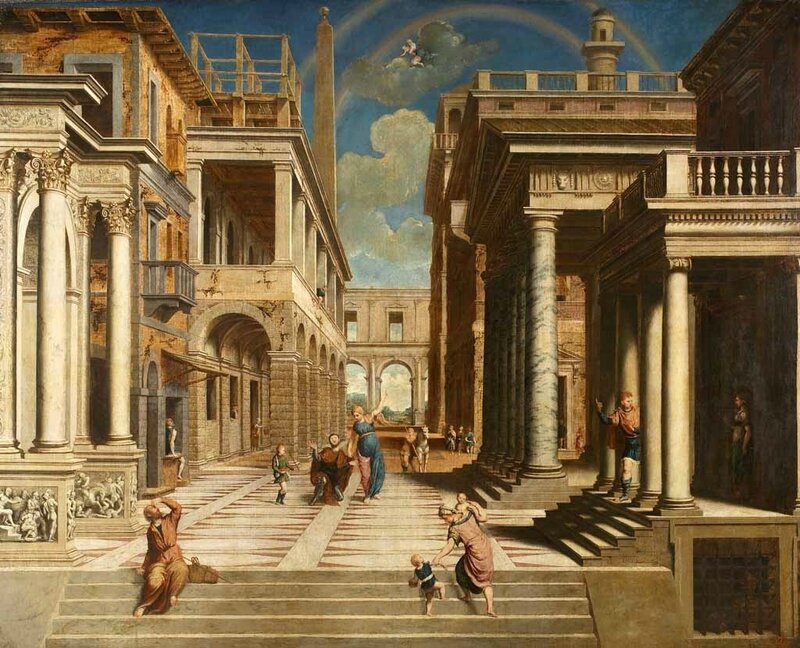 Paris Bordone (1500-1571), The Tiburtian Sibyl appears to Emperor Augustus, circa 1550. Oil on canvas, 165 x 230 cm, The State Pushkin Museum of Fine Arts, Moscow. Photo: The State Pushkin Museum of Fine Arts, Moscow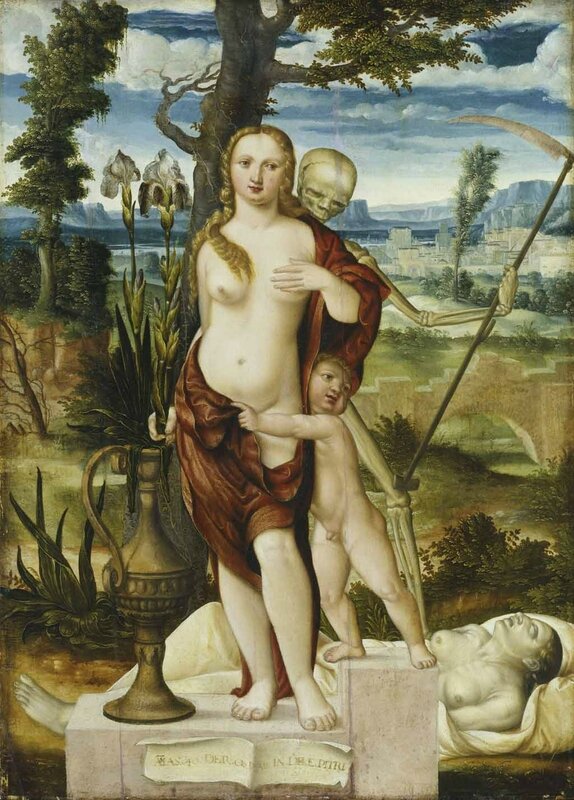 Barthel Beham (1502-1540), Vanitas , 1540, oil on wood, 58.5 x 42 cm, Hamburger Kunsthalle. Photo: © bpk / Hamburger Kunsthalle Photo: Elke Walford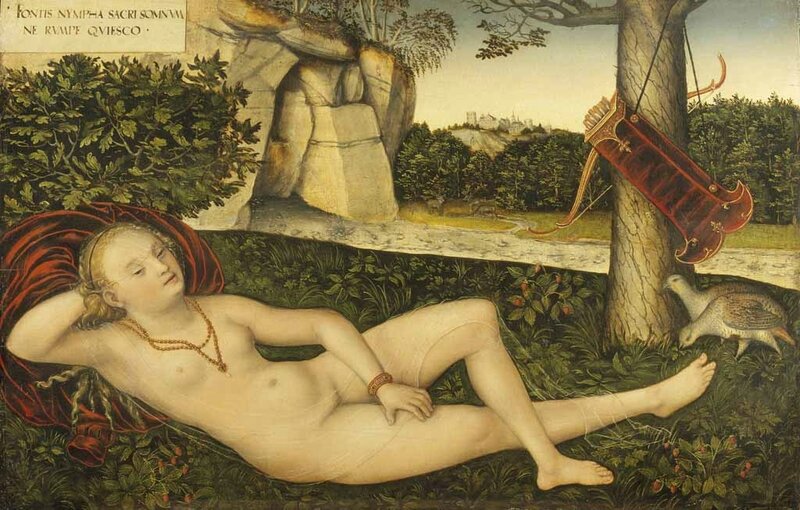 Lucas Cranach d. Ä. (1472-1553), Source Nymph , around 1540, oil on wood, 48.5 x 74.2 cm , Besançon, Musée des Beaux-Arts. Photo: © Besançon, Musée des Beaux-Arts Photo: Charles Choffet
Jacopo Palma il Vecchio (1479 / 1480-1528), Portrait of a man , c.1512-1515. Oil on canvas, 93.5 x 72 cm. The State Hermitage Museum, St. Petersburg. Photo: The State Hermitage Museum / Vladimir Terebenin, Pavel Demidov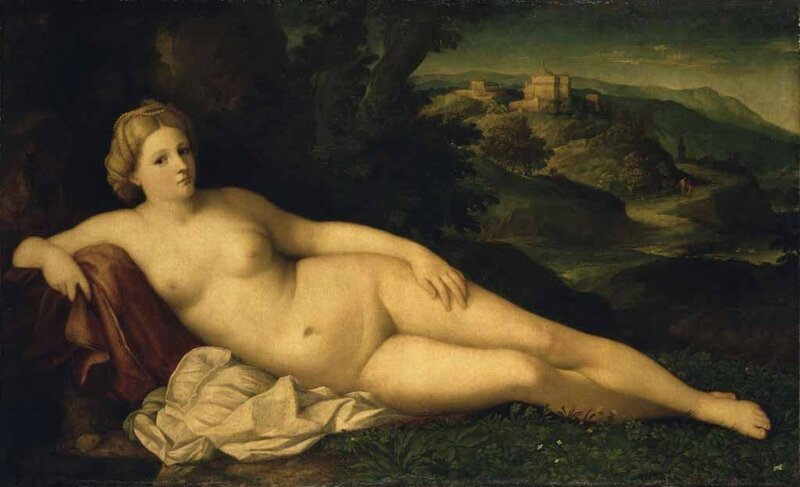 Jacopo Palma il Vecchio (1479 / 1480-1528), Resting Venus , c.1518-1520. Oil on canvas, 112 x 186 cm. Picture gallery Old Masters, Dresden State Art Collections © bpk / State Art Collections Dresden / Elke Estel / Hans-Peter Klut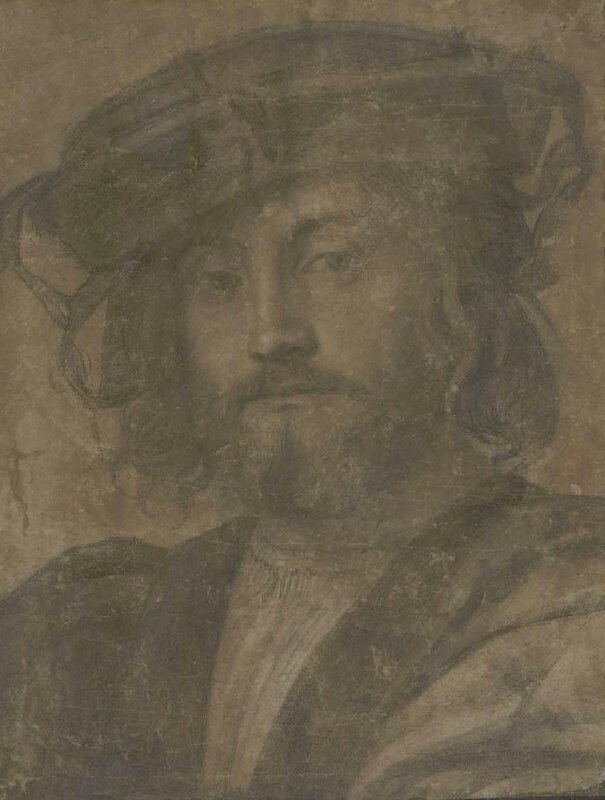 Lorenzo Lotto (c. 1480-c. 1556), Portrait of a bearded man with beret, drawing, chalk, 404 x 306 mm, Albertina, Vienna © Albertina, Vienna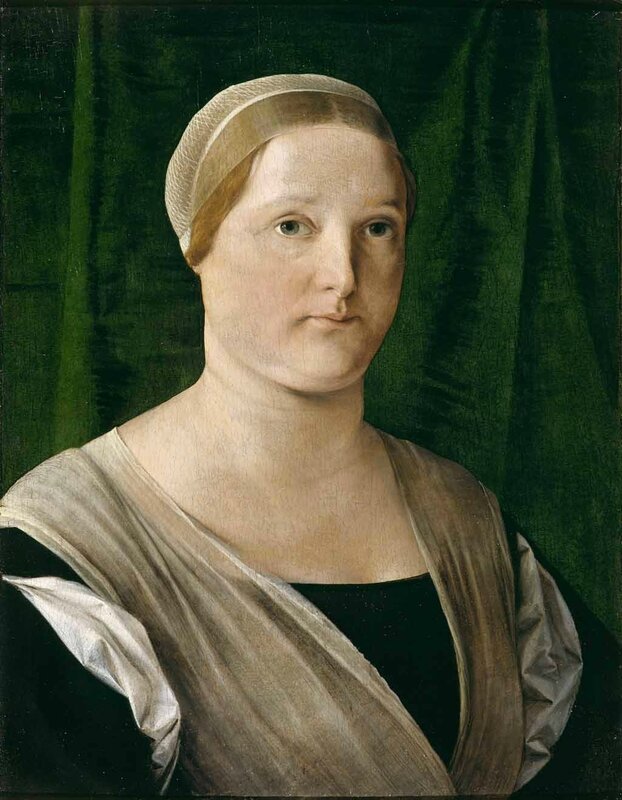 Lorenzo Lotto (circa 1480 - circa 1556), Portrait of a woman , 1502-1505. Oil on wood, 36 x 28 cm. Musée des Beaux-Arts, Dijon © Musée des Beaux-Arts, Dijon. Photo: Hugo Martens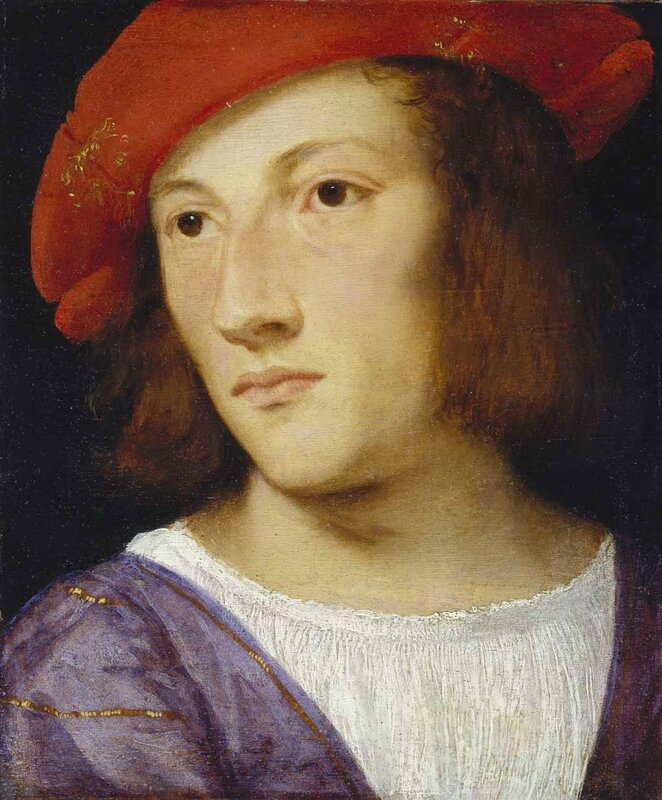 Titian (1488 / 90-1576), Portrait of a young man, around 1510. Mixed technique on poplar wood, 20 x 17 cm, Städel Museum, Frankfurt am Main © Städel Museum - ARTOTHEK
Titian (1488 / 90-1576), Portrait of a man in armor, circa 1530. Oil on canvas, 85.2 x 68.3 cm, The Armand Hammer Collection, Gift of the Armand Hammer Foundation. Hammer Museum, Los Angeles © The Armand Hammer Collection, Hammer Museum, Los Angeles. Photo: Brian Forrest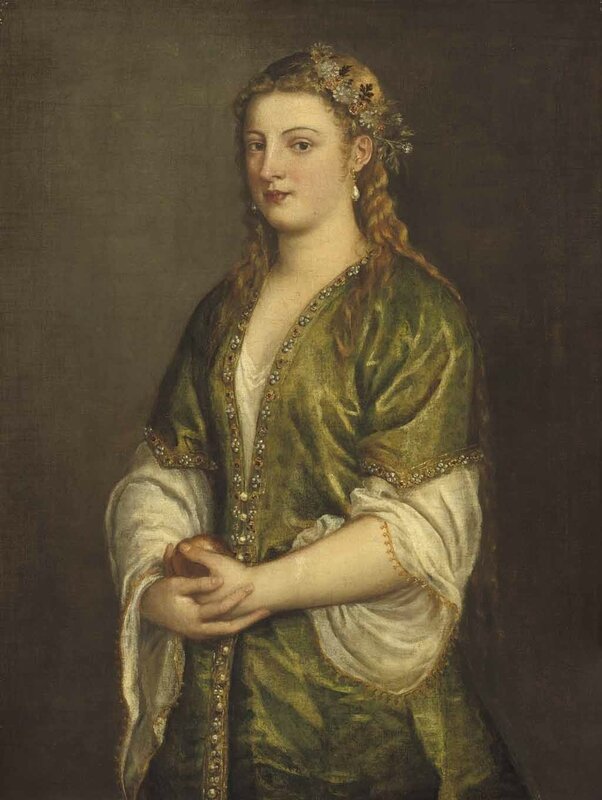 Titian (1488 / 90-1576), Portrait of a Lady, circa 1555. Oil on Canvas, 97.8 x 74 cm. National Gallery of Art, Washington, Samuel L. Kress Collection © Courtesy National Gallery of Art, Washington