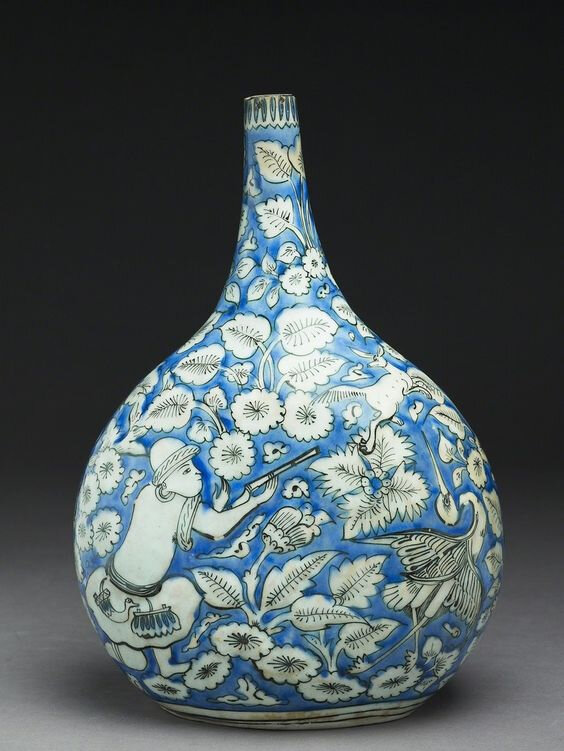 Flask with figures, animals, and leaves, 17th Century. Fritware, with underglaze painting in blue and black? 12 1/5 × 7 9/10 × 4 3/10 in; 31 × 20 × 11 cm. Gift of Gerald Reitlinger, 1978, Ashmolean Museum, University of Oxford. Courtesy Liang Yi Museum
HONG KONG - Liang Yi Museum, Hong Kong, is hosting 'The Blue Road: Mastercrafts from Persia', the first, most dedicated and comprehensive exhibition surveying different aspects of the colour blue in Persian art and history, in Hong Kong.
Opening Mar. 20 and running June 24, the event coincides with the sixth edition of Art Basel in Hong Kong, which will also see the first-ever gallery from Iran participating in the art fair.
Curated by Dr Yuka Kadoi, 'The Blue Road: Mastercrafts from Persia', is collaborating with eleven major institutions worldwide, including the Victoria & Albert Museum, UK; David Collection, Denmark; Asian Civilisations Museum, Singapore and the Freer and Sackler Gallery Archives, USA, for the exhibition. Complementing this are also objects loaned from private collectors in Hong Kong.
With materials and categories ranging from glass, ceramic, textiles, painting and manuscripts and set across different media and time spans, the display of 94 artefacts will illuminate the significant role of blue in the visual and material culture of Iran. The colour personifies a timeless quality in Persian history and has impacted the shaping of other artistic traditions in Asia and beyond.
'The Blue Road: Mastercrafts from Persia' has been divided into six thematic sections, showcasing and examining how blue became an essential element in the arts of pre-contemporary Middle East. A series of talks, tours, short courses and lectures takes place during the exhibition.
Opened in 2014, Liang Yi Museum is Hong Kong's largest private museum, located on Hollywood Road, in the heart of the historic district. Housing a world-class collection of Chinese antique furniture from the Ming and Qing dynasties, as well as the world's most extensive collection of European vanities, it is considered a significant addition to the arts, heritage and cultural landscape of the city.
Tile, ca. 1600. Fritware with underglaze painting, 9 2/5 × 9 2/5 × 1 3/5 in; 24 × 24 × 4 cm, Victoria and Albert Museum, London. Courtesy Liang Yi Museum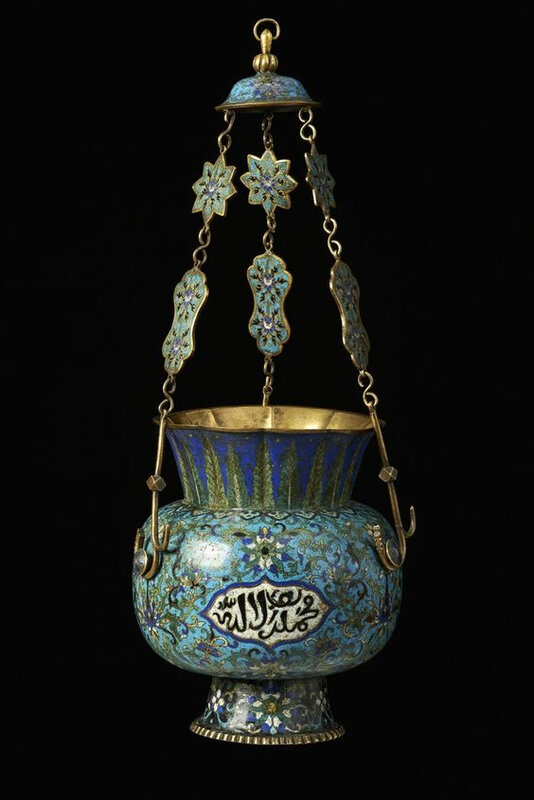 Mosque lamp, 19th Century. Bronze with cloisonné enamel decoration, The David Collection, Copenhagen. Courtesy Liang Yi Museum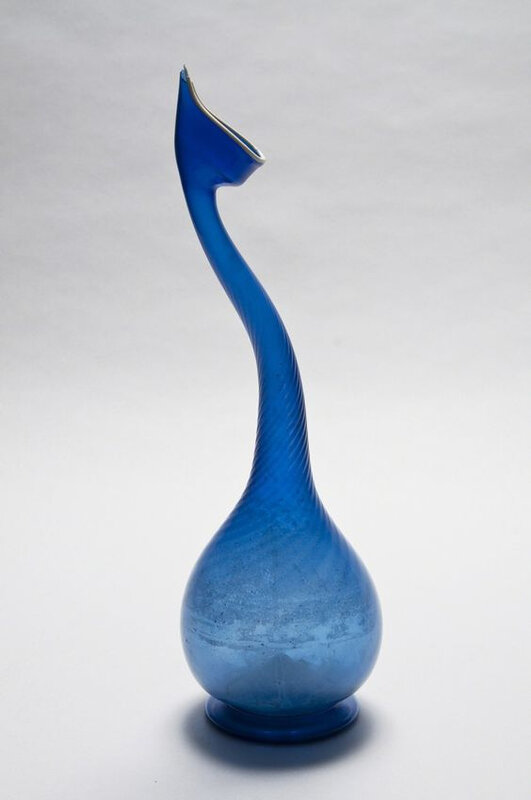 Bottle, 18-19th Century. Coloured glass, 13 × 4 in; 33 × 10.2 cm, Shangri La Museum of Islamic Art, Culture & Design, Doris Duke Foundation for Islamic Art. Courtesy Liang Yi Museum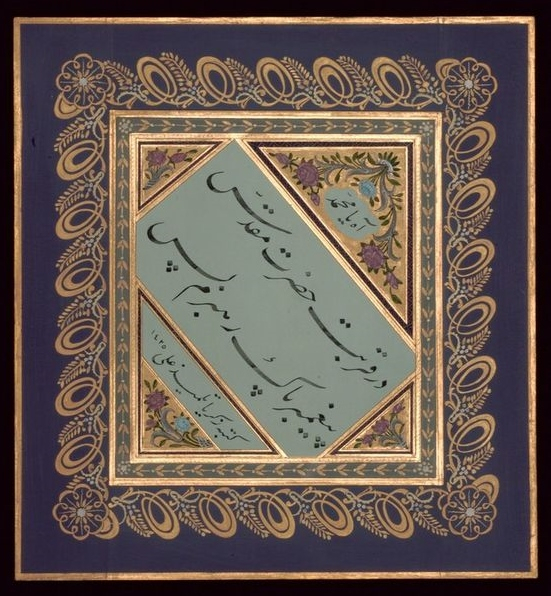 Persian poem, 2005. Ink, colours on paper, 10 9/10 × 10 1/5 in; 27.6 × 25.8 cm, Collection of the Asian Civilisations Museum, National Heritage Board, Singapore. Courtesy Liang Yi Museum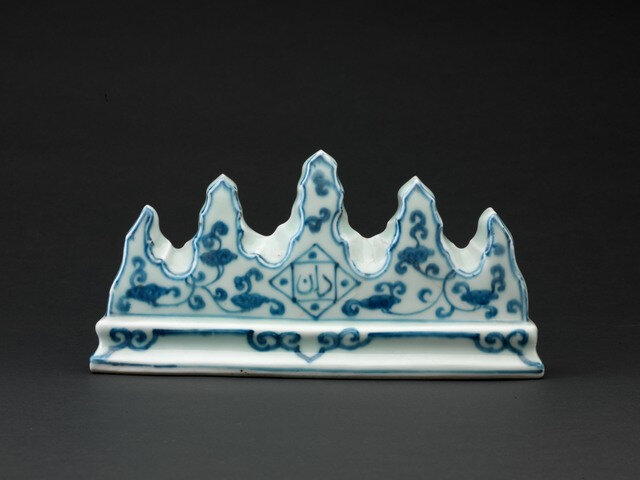 Brush-rest with Arabic Script in Underglaze Blue, China-Ming Zhengde Period (1506–21), Hong Kong Museum of Art, Leisure and Cultural Services Department. Courtesy Liang Yi Museum.