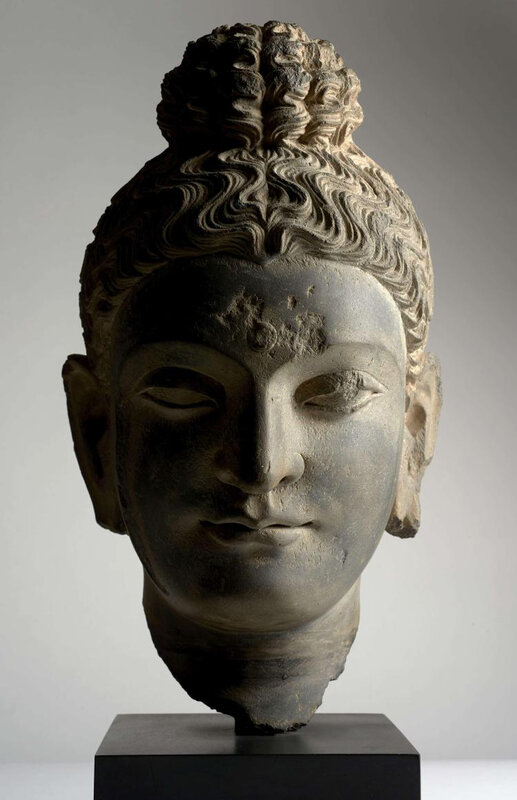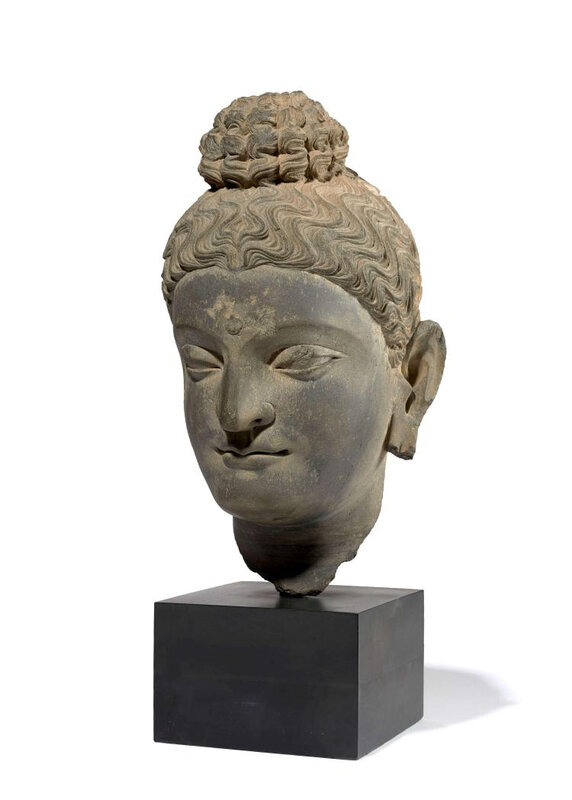 Lot 162. Importante tête de Bouddha Shakyamuni en schiste gris, Art Gréco-bouddhique du Gandhara, IIe-IIIe siècle. H. : 36 cm (14 1/4 in.). Estimation 20 000 - 30 000 € . Résultat: 54,600 EUR. Courtesy Artcurial
Le visage serein, les yeux mi-clos, les sourcils arqués, le nez droit, les lèvres fines esquissant un léger sourire, le front orné de l'urna les cheveux ondulés surmontés de l'ushnisha.
A large and important gray schist head of Buddha Shakyamuni, Gandhara, 2nd-3rd century
Provenance : Collection privée parisienne constituée dans les années 60 par les parents de l'actuelle propriétaire.
Art d'Asie chez Artcurial, 75008 Paris, le 11 Juin 2018