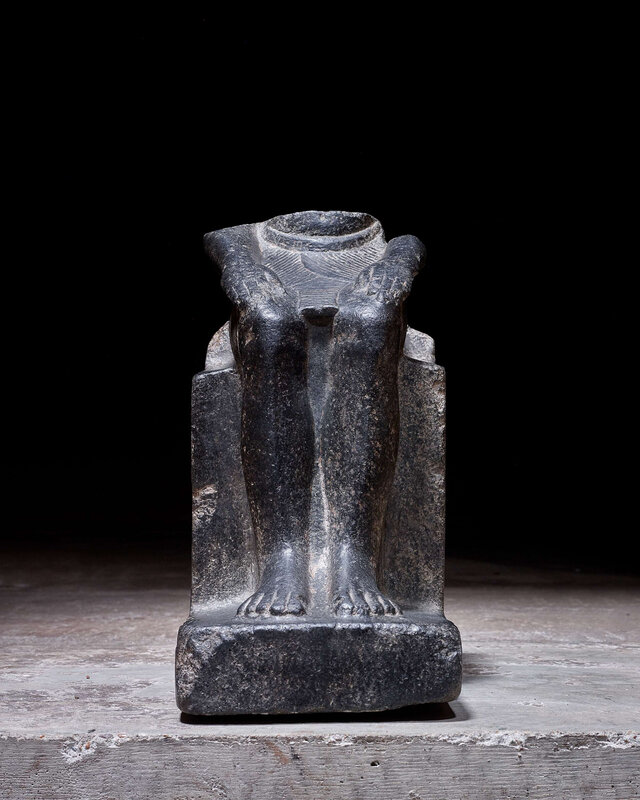 Fragment of a Seated Pharaoh,Unknown, Egypt, Middle Kingdom, XIIth Dynasty, circa 1900 BC. Granodiorite , 35 x 19 x 35 cm. © Axel Vervoordt at BRAFA 2019, Stand 75b.
Provenance: ancient private collection, France, acquired in the 1970s.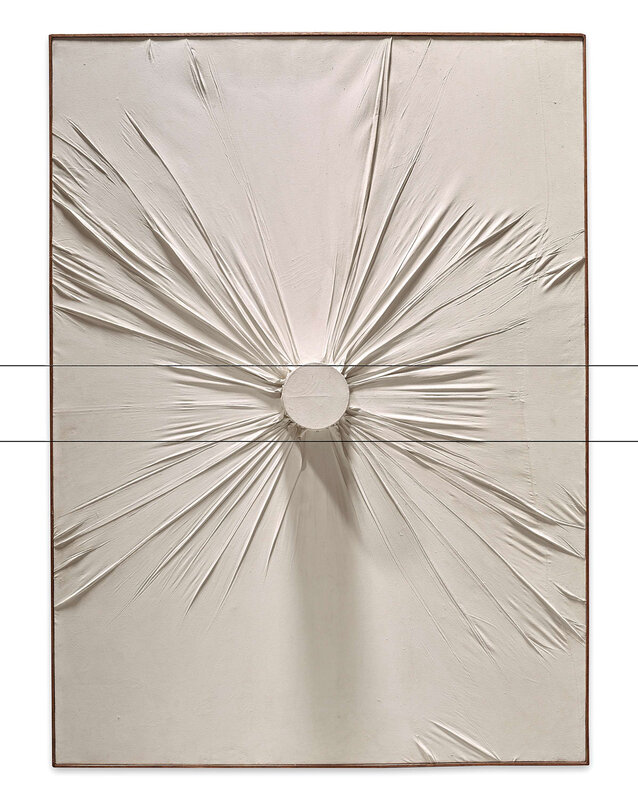 Norio Imai (Osaka,1946), Work-Circle, 1965. Acrylic, cotton cloth and metal, 178.5 x 130 x 20 cm. © Axel Vervoordt at BRAFA 2019, Stand 75b.
Provenance: the artist.
Exhibitions: Kyoto Independent, Kyoto Municipal Museum of Arts, 1965, Kyoto; Norio Imai Retrospective from 17 till 22 years old, Artcourt Gallery, 2012, Osaka.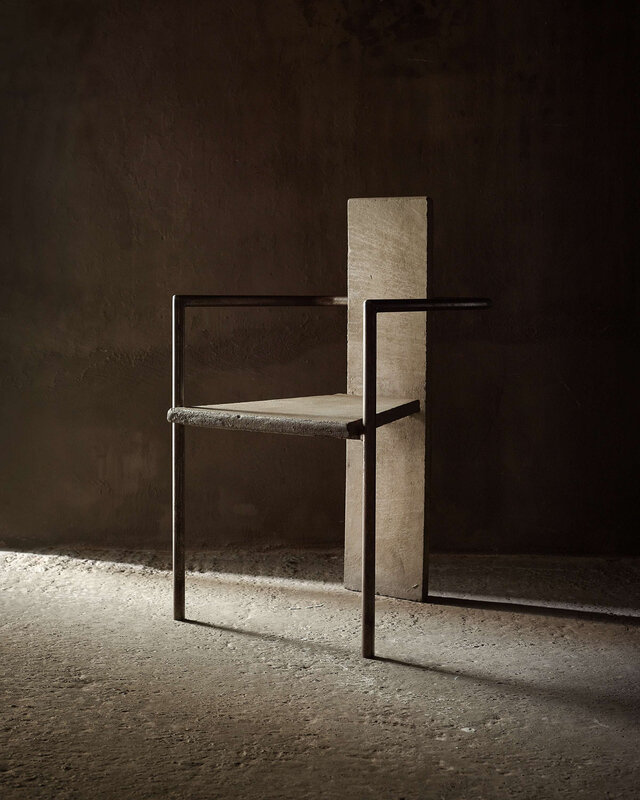 Jonas Bohlin (Stockholm, 1953), Concrete Chair, 1981. Concrete and tubular steel. Produced by Källemo. © Axel Vervoordt at BRAFA 2019, Stand 75b.
Depuis les années 60, Axel Vervoordt a acquis une grande réputation comme antiquaire et connaisseur. Cette entreprise familiale a grandi pour devenir une compagnie internationale traitant d'art, d'antiquités, de décoration d'intérieur et ayant sa propre collection maison. Elle a toujours été intransigeante dans sa recherche de la qualité, de la beauté et de l'harmonie. Sur le site industriel 'Kanaal' se trouve une collection unique et très diverse mélangeant des objets archéologiques, de la sculpture orientale, du mobilier XVIIIe, du design XXe, et aussi de l'art Zero et Gutai. Tous les objets, quelles que soient leur valeur et leur origine, exhalent une beauté intemporelle, universelle et une pureté intrinsèque qui leur assure une signification éternelle. Axel Vervoordt Gallery offre aux artistes, jeunes comme confirmés, une platforme où ils peuvent présenter leurs oeuvres à un niveau international. Elle représente les artistes qui ont une passion pour le concept du vide et qui se vouent entièrement au processus créatif d'exploration du sens de l'univers.
Stokerijstraat 19, BE-2110 Wijnegem - info@axel-vervoordt.com - www.axel-vervoordt.com