DALLAS, TX.- Spanning Europe from the late 18th through mid-20th centuries, the women artists featured in this exhibition worked at a time when prestigious art schools, exhibition venues, and commercial outlets were primarily reserved for their male counterparts. Drawn primarily from the DMA's permanent collection, this special presentation features paintings and works on paper by artists including Elisabeth Vigée-Lebrun, Rosa Bonheur, Eva Gonzalès, Käthe Kollwitz, Gabriele Münter, and more. Although their artwork cannot be characterized by a single style, viewpoint, or technique, these artists are united by the challenges they faced in pursuing professional careers.

Underlying women's exclusive was the widely held belief that they were biologically incapable of the intellectual and manual skills necessary to produce great art. Banned from studying the live nude model until the late 1800s, they were prevented from receiving the training necessary for depicting historical or religious subjects that glorify the human form. Instead, women were encouraged to focus on the less significant fields of portraiture, genre, and still life, and to practice drawing, pastel, and watercolor rather than oil painting.

Despite of this discrimination, the number of professional women artists grew rapidly from the 1850s onward. The triumph of modern art movements over traditional academic styles resulted in more opportunities for equality in the arts in the 20th century.

Women Artists in Europe from the Monarchy to Modernism, on view through June 9, 2019, is organized by the Dallas Museum of Art and curated by Nicole R. Myers, The Lillian and James H. Clark Curator of European Painting and Sculpture. The exhibition can be seen for free as part of the Museum's general admission policy.
Elisabeth Louise Vigée-Lebrun, Portrait of Natalia Zakharovna Kolycheva, née Hitrovo, 1799, oil on canvas, Lent by the Michael L. Rosenberg Foundation, 29.2004.13.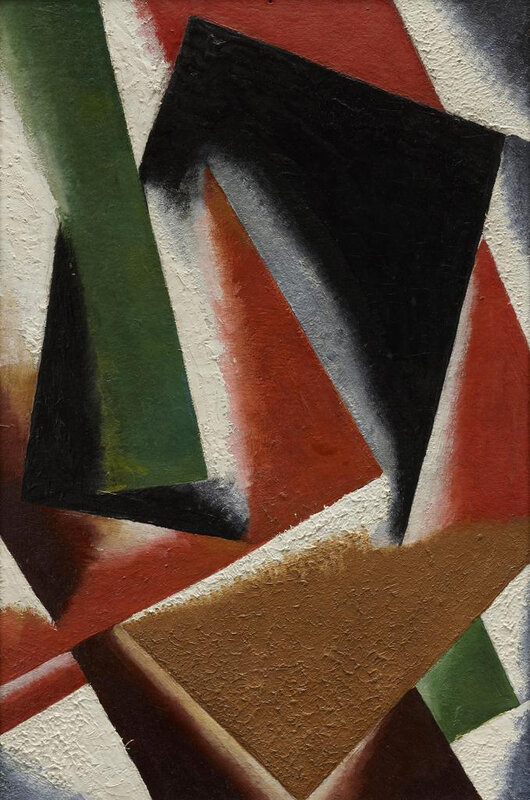 Lyubov Popova, Painterly Architectonics, 1918, oil on cardboard, Dallas Museum of Art, General Acquisitions Fund and gifts from Mrs. Edward Marcus, James H. Coker and Ann Addison, Margaret Ann Bolinger, Natalie (Schatzie) and George T. Lee, Jr., Elizabeth B. Blake, and an anonymous donor, 1982.10.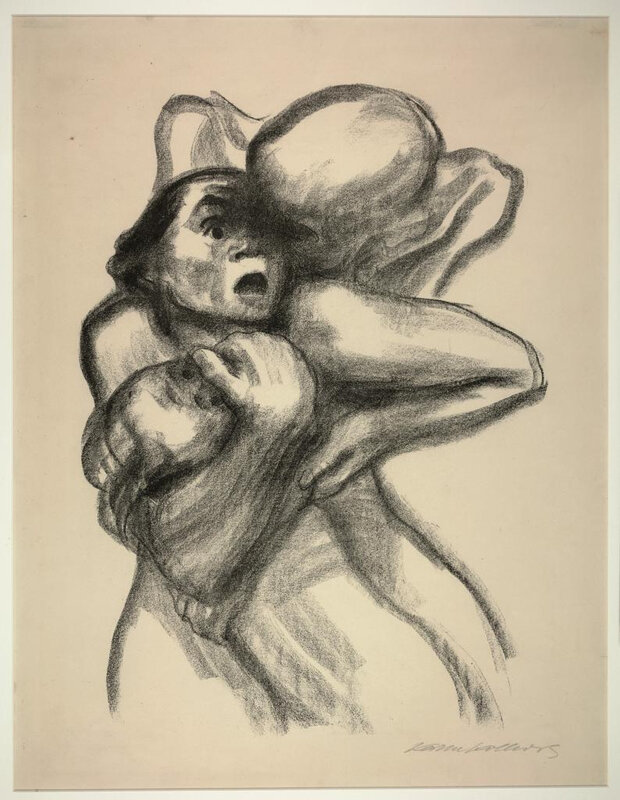 Käthe Kollwitz, Death Seizing a Mother, 1934, lithograph, Dallas Museum of Art, purchased with grant from The Assemblage, 1984.60.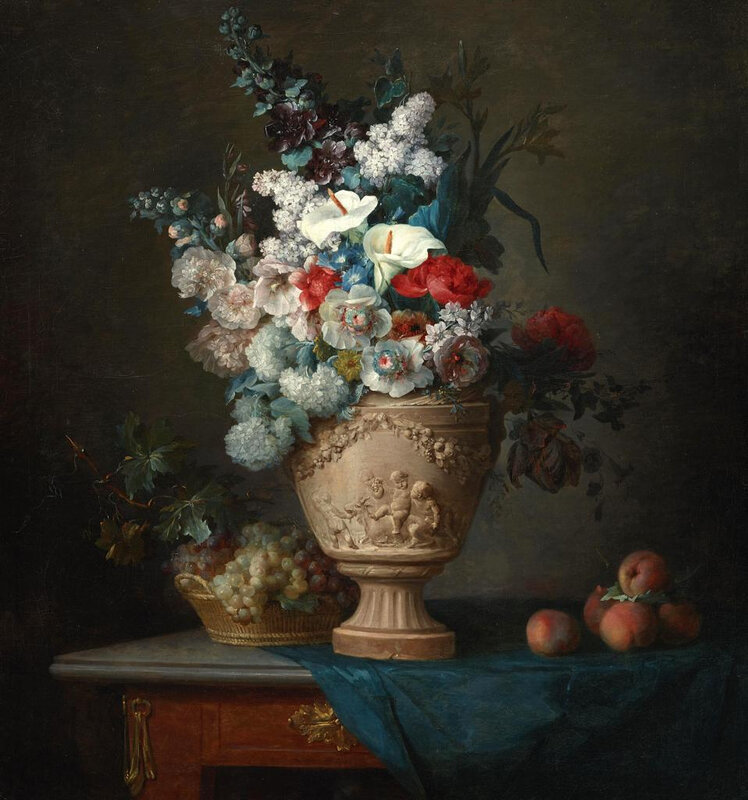 Anne Vallayer-Coster, Bouquet of Flowers in a Terracotta Vase with Peaches and Grapes, 1776, oil on canvas, Dallas Museum of Art, Foundation for the Arts Collection, Mrs. John B. O'Hara Fund and gift of Michael L. Rosenberg, 1998.51.FA.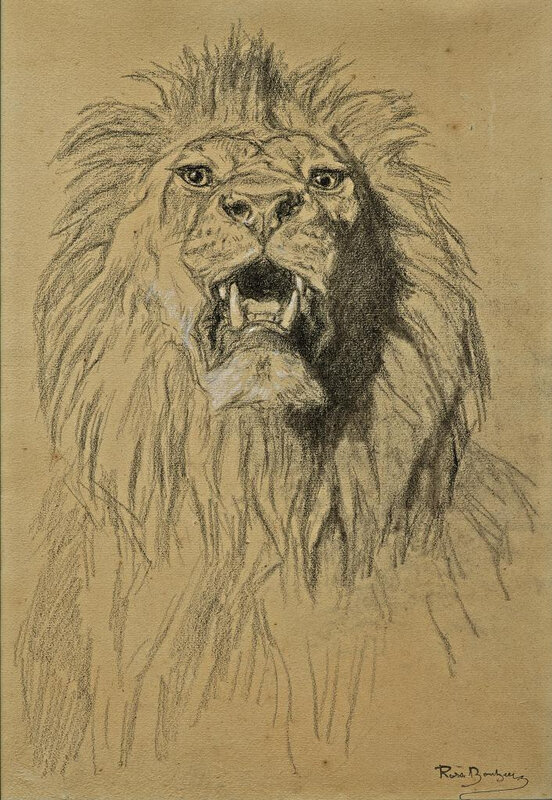 Rosa Bonheur, Lion's Head, c. 1880-1885, pencil heightened with white on paper, Dallas Museum of Art, Foundation for the Arts Collection, gift of Mr. and Mrs. Thomas C. Campbell, 2014.32.FA.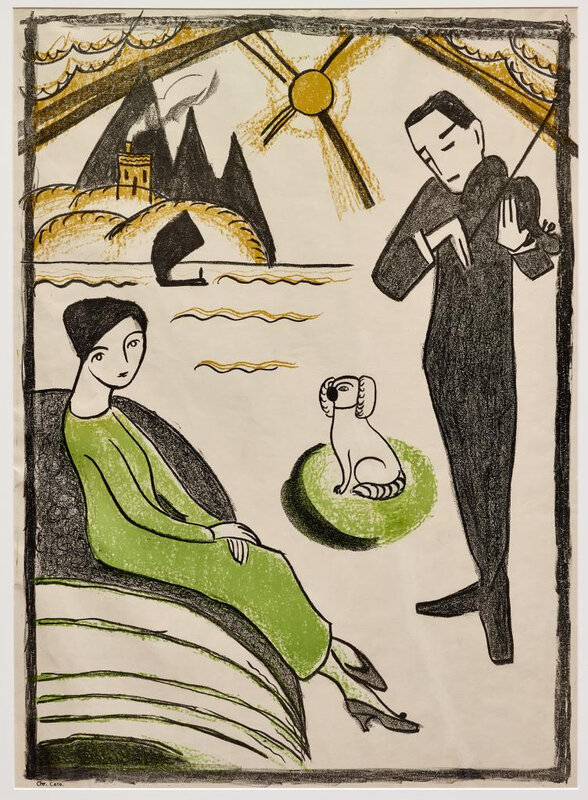 Gabriele Münter, Woman and Man with Dog, 1918, lithograph on velin paper, Dallas Museum of Art, bequest of Dorace M. Fichtenbaum, 2015.48.79.
Eva Gonzalès, Afternoon Tea, c. 1874, oil on canvas, TBD, T43994.