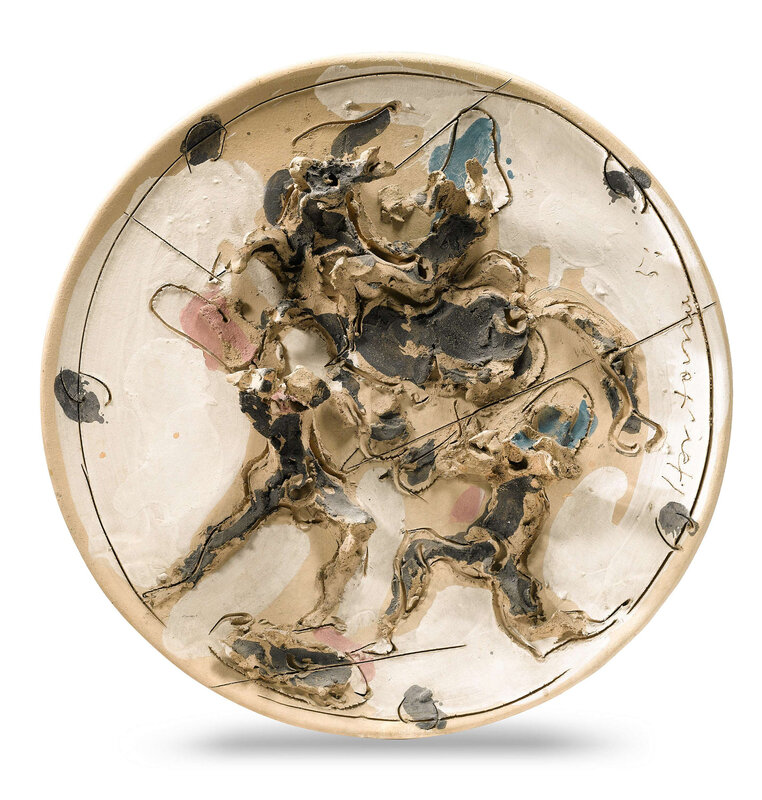 Lucio Fontana (Rosario 1899-1969 Comabbio), Guerrieri, 1957. Painted terracotta, Ø 47. Signed and dated: 57. © Repetto Gallery at BRAFA 2019, Stand 80c.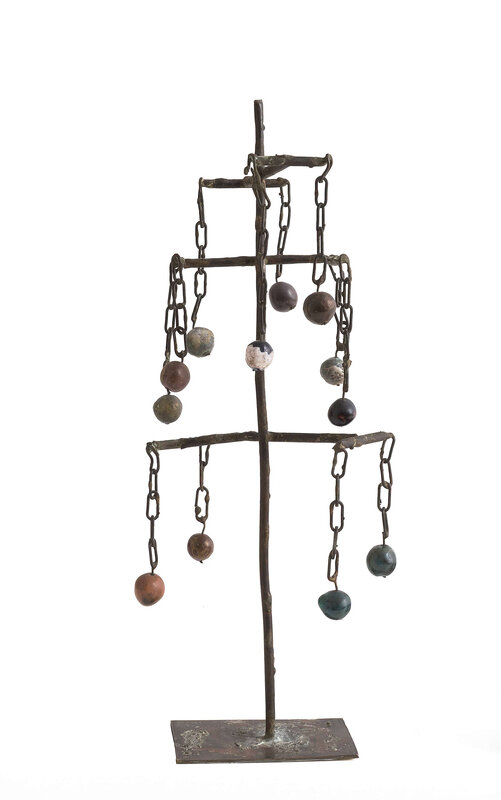 Fausto Melotti (Rovereto 1901-1986 Milan), Untitled, 1959-1960. Brass and glazed ceramic, 34 x 15 x 13 cm. © Repetto Gallery at BRAFA 2019, Stand 80c.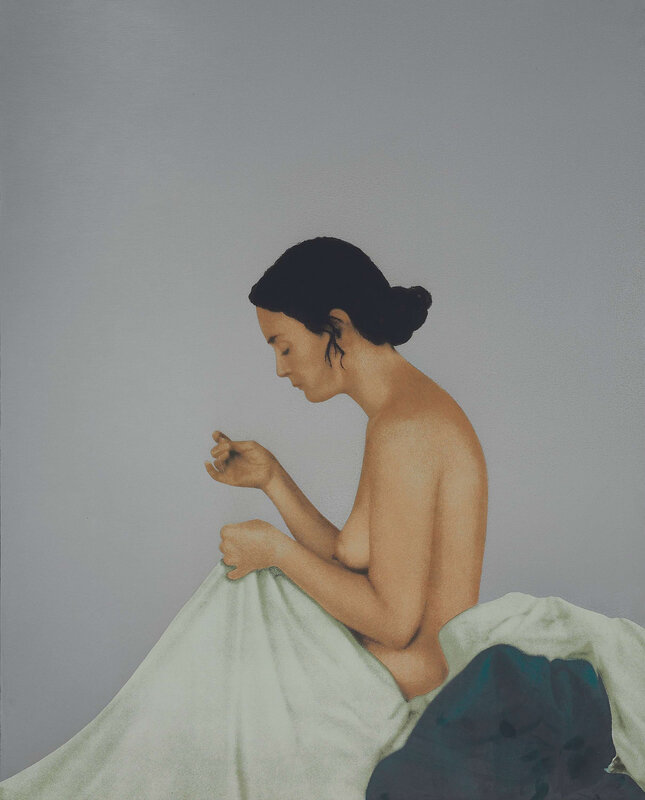 Michelangelo Pistoletto (Biella, 1933), Cucitrice, 1981. Silkscreen on polished stainless steel mirror, 120 x 100 cm. Artist's proof II of X, the edition was of 60. Signed, dated, and numbered on the back. © Repetto Gallery at BRAFA 2019, Stand 80c.
Provenance: private collection, South Florida.
Fondée en 2007 et située à Mayfair, à Londres, la Repetto Gallery est spécialisée dans l'art moderne et contemporain. La galerie est spécialement engagée dans la promotion et la diffusion de l'Arte Povera et de l'art conceptuel, avec une attention particulière pour Boetti, Calzolari, Paolini et Pistoletto, du Land Art avec Christo et Long, et de quelques-uns des plus grands artistes et photographes comme Fontana, Motonaga, Beard, Ghirri, Kiarostami et Neshat. L'artiste historique de la galerie est Melotti: travail qui en 2014 aboutit à la grande exposition à la Peggy Guggenheim Collection de Venise. La Repetto Gallery offre des services de consultation et conseil pour une clientèle institutionnelle ou privée.
23 Bruton Street UK- W1J 6QF Londres. info@repettogallery.com - www.repettogallery.com