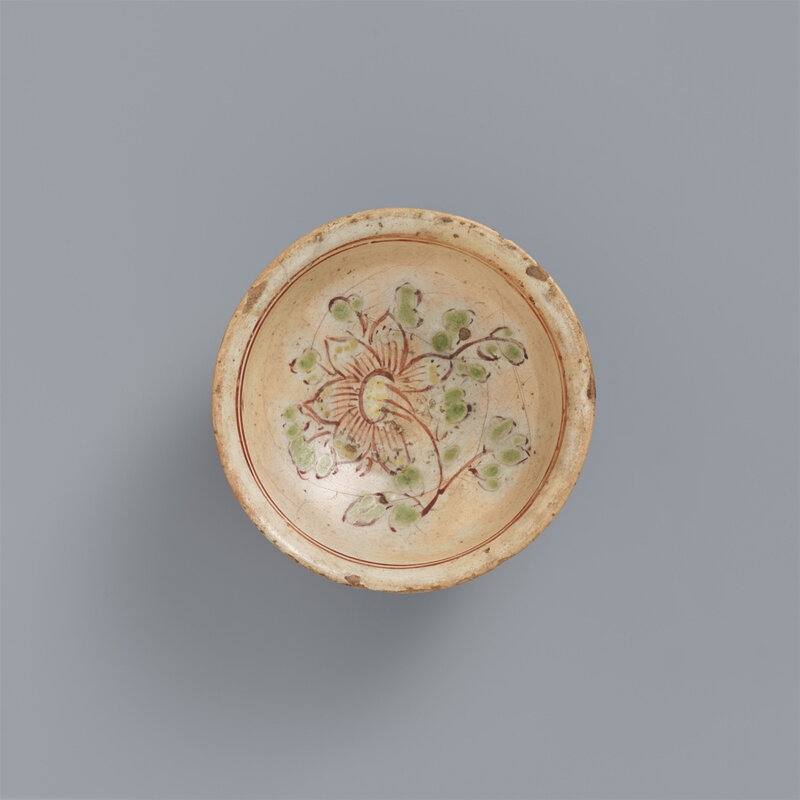 Lot 872. A Cizhou bowl, Jin dynasty (1115-1234), 13th century. Diameter 11.4 cm. Estimated price €1.000 - €2.000. Result: €1.125. © Lempertz.
Shallow bowl with rounded sides rising to a slightly everted rim, covered with a translucent glaze and decorated on a white slip in red, green and yellow with a floral spray, in the center encircled by two concentric bands.
Provenance: Collection Friedrich Otto Hasse (1886-1964), Bremen, acquired in the 1920s, and thence by descent.
Literature: Compare a bowl of similar type in Mary Tregear, Die Keramik der Song-Zeit, p. 29, no. 14.
Lempertz. Asiatische Kunst, 08.12.2018, 13:00, Köln