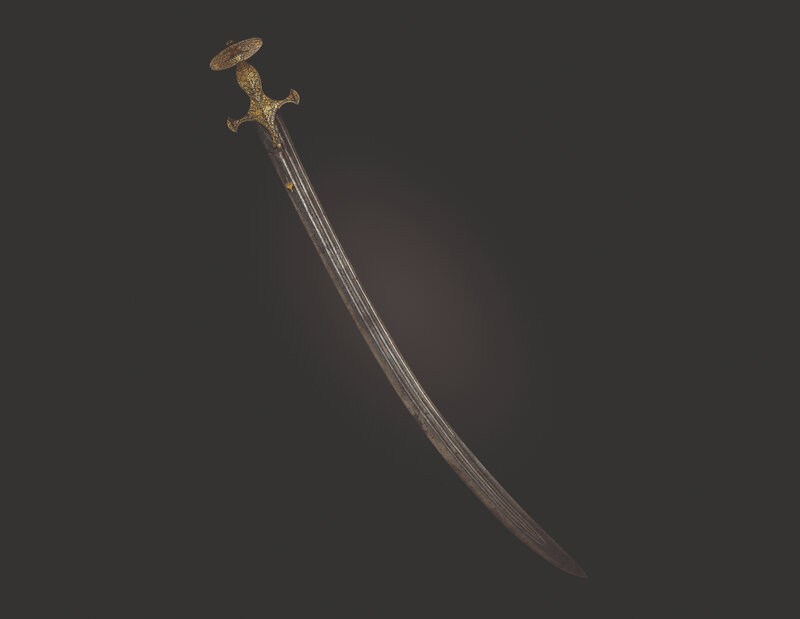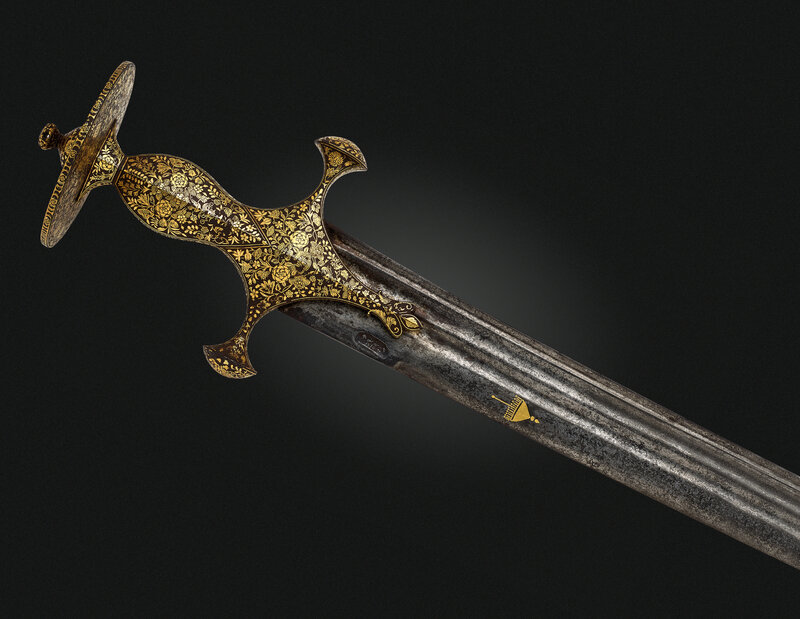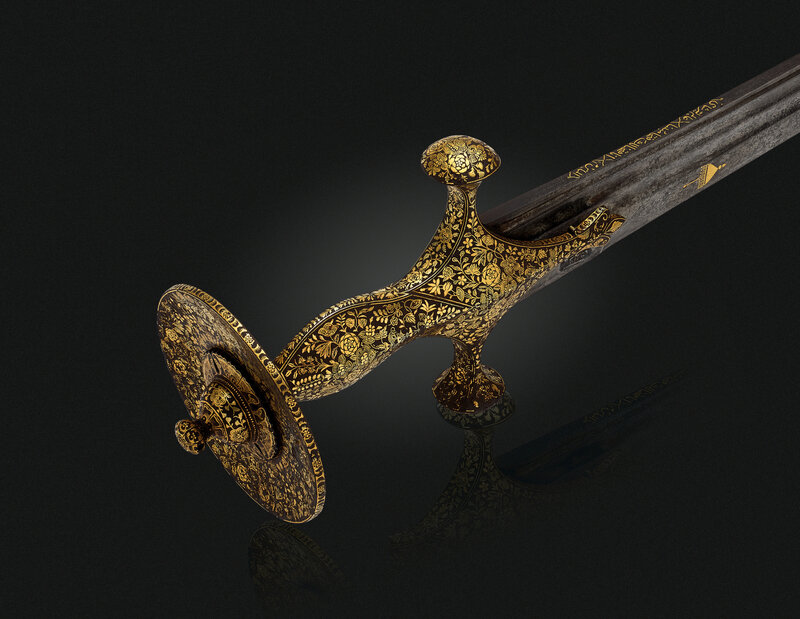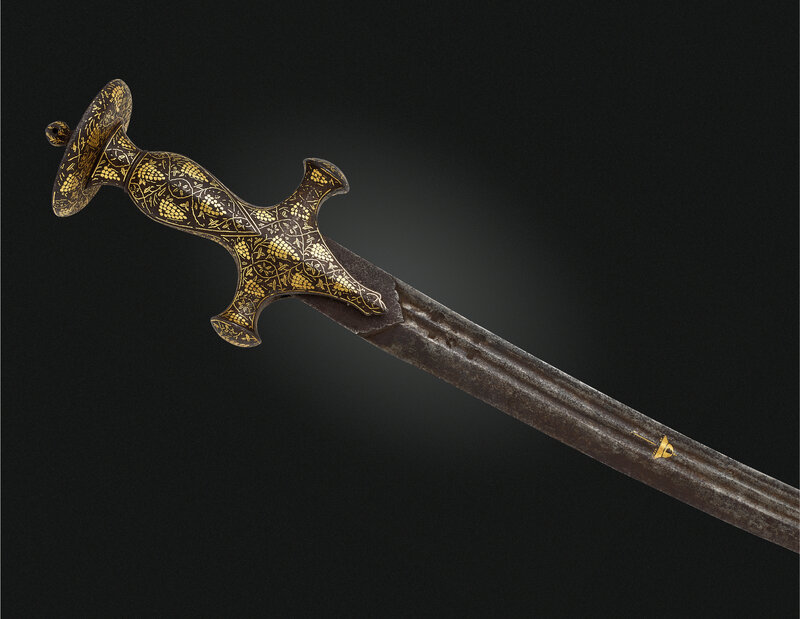 Lot 382. 'Diamond' a personal sword of the Emperor Aurangzeb with gold-damascened tulwar hilt, the blade Europe, circa 1600, the inscription and mounts, India second quarter 17th century; 35 ins. (89 cm.) long. Estimate USD 200,000 - USD 300,000. Price realised USD 225,000. © Christie's Images Ltd 2019
The watered-steel blade stamped with a royal inscription and inlaid in gold with further inscriptions on the spine and the royal parasol (chhattri) on the blade.
Note: The first word, which translates as 'Diamond' or 'The Hardest', almost certainly refers directly to the sword itself. It was not uncommon for Mughal emperors to name their personal swords. One of Aurangzeb's swords, named as Blood Thirsty, was sold at Christie's, London, 23 April 2015, lot 120. The practice of naming royal weapons is something that was mentioned by Niccolao Manucci (1639-1717), the Italian traveler and author of 'Storia do Morgor', an important account of the later reign of Shah Jahan and that of Aurangzeb. His account includes a list of names which belonged to some of the Emperor Aurangzeb's weapons which included the likes of 'Killer of Enemies, Tyrant-Slayer, Violent Stroke, Without Fault, Army-Vanquisher, Hand's Friend, Waist-Adorner and World Conqueror' - that which Aurangzeb was said most usually to carry in his hand (Manucci, quoted in Abdul Aziz, 1947, pp.21-22). The gold inlaid parasol (chhattri) mark, a symbol reserved for the ruler, is also found on the previous lot, and the Shah Jahan dagger, lot 387 in this sale.
The blade of our sword is punched near the sharp edge with a further indication of Alamgir's ownership, a stamp inscribed Alamgir Shahi. A blade with tulwar hilt bearing a similar punch, dated 1072/1661 and also bearing the parasol, is in the Furusiyya Art Foundation Collection (Mohammed, 2007, p. 100, cat. 64).
For a similar imperial sword from the reign of Shah Jahan please see the preceding lot.