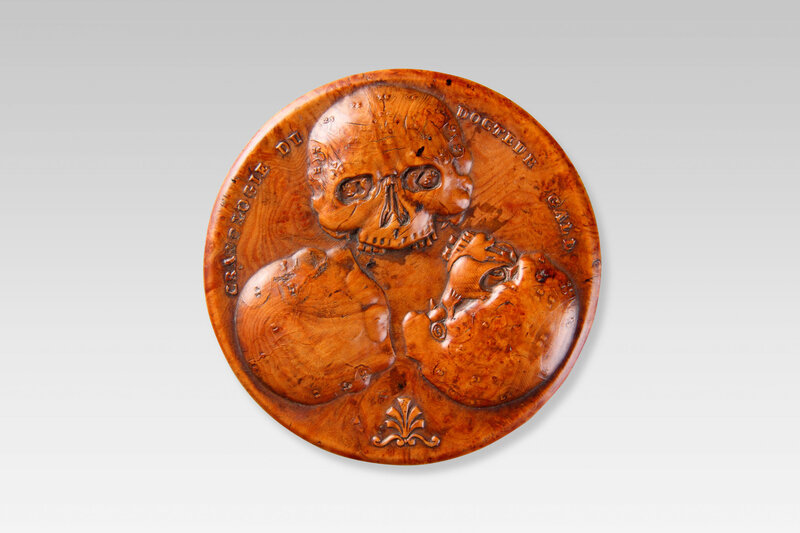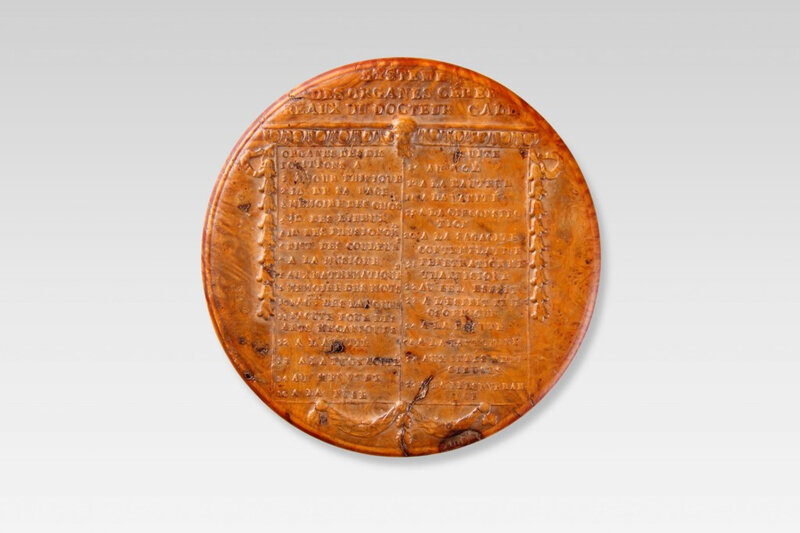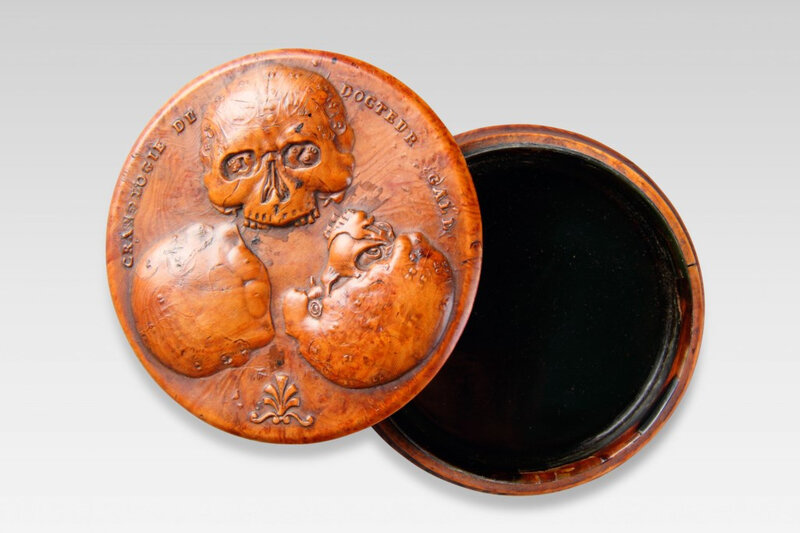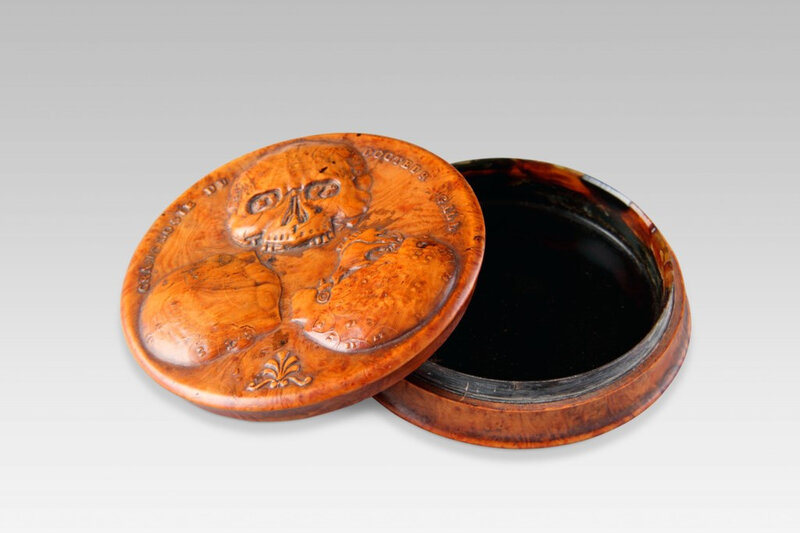 Lot 9. A snuff box, French, circa 1810; 1 in. (2.4 cm.) high; 3 in. (7.8 cm.) diameter. Estimate: GBP 800 - GBP 1,200 (USD 1,008 - USD 1,512). © Christie's Images Ltd 2020.
walnut with a tortoiseshell lining; the lid decorated with three skulls illustrating the anatomical theory of phrenology developed by Franz Joseph Gall (1758-1828) and a list of Gall's 27 'fundamental faculties' to the reverse.
Note: The theory of phrenology was first developed in Vienna in circa 1800 by the physician and anatomist Dr Franz Joseph Gall. Viewed in the early 19th century as progressive and enlightened, it fascinated Viennese society. During his lifetime Gall collected over 120 skulls in order to test his hypotheses. He believed the bumps and uneven geography of the human skull were caused by pressure exerted from the brain underneath. Gall then divided the brain into 27 sections that corresponded to certain behaviours that he called 'fundamental faculties' and marked these places on the skull where he believed them to occur. These distinct zones were located on the skull and marked with character traits such as 'profundity', 'benevolence' and even 'the faculty of strangulation and murder'.
The popularity of this theory by which particular character traits could be distinguished on the surface of the skull became a favourite party game at Viennese social gatherings. His concepts of brain localisation were revolutionary and eventually caused both scientists and religious leaders to take exception against this theories, including Emperor Franz Joseph II of Austria. His work became so controversial it was forbidden in Vienna. Although today regarded as pseudoscience, Gall's study of phrenology did help establish psychology as a science and set the groundwork for modern neuroscience by spreading the idea of functional localisation within the brain.
Christie's. Finch and Co's Cabinet of Curiosities. Online, 14 October - 4 November.