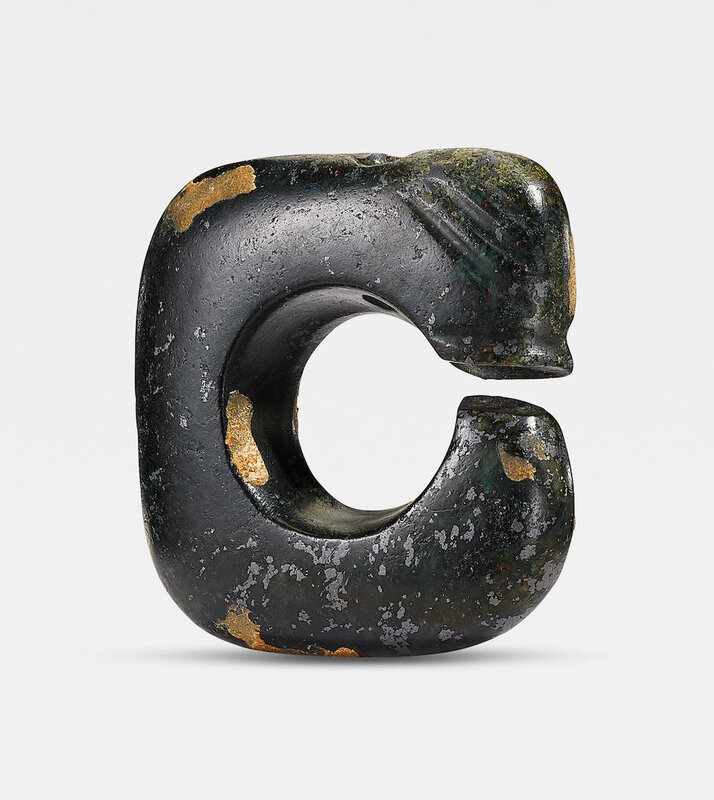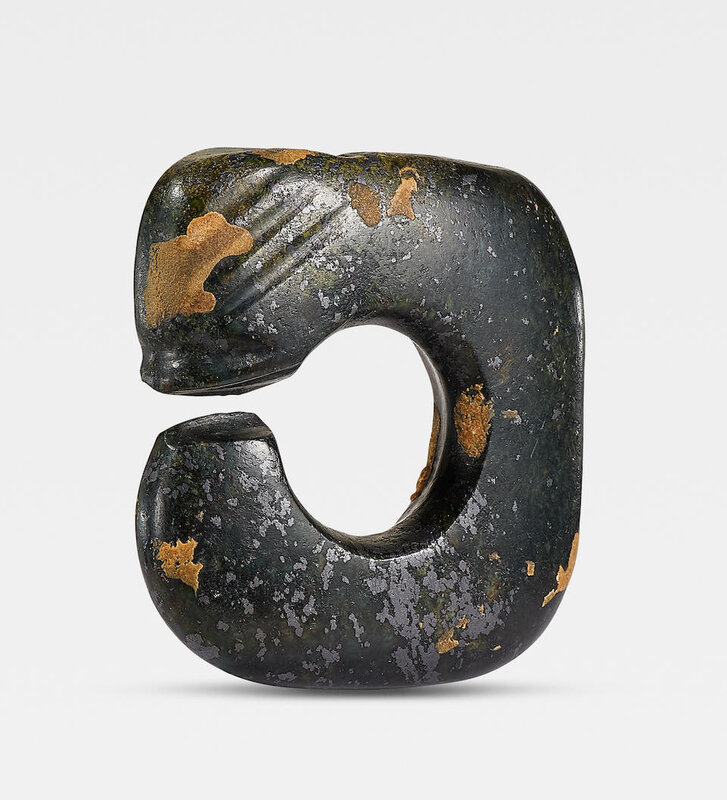 Lot 102. An opaque green stone 'pig dragon' pendant, Possibly early Hongshan Culture, Neolithic Period; 7.6cm (3in) long. Estimate HK$ 60,000-80,000. Sold for HK$ 140,000 (CHF 16,054). Photo: Bonhams.
Carved in the form of a coiled dragon with its tail curving towards the head, the head carved with three parallel lines to represent the eyes and a horizontal line to represent the mouth, the top is vertically pierced with an aperture, the stone of dark spinach-green tone with white speckles, box.
Note: Compare with a similar jade dragon, Neolithic period, excavated at Zuojiacun, Nong'an County, Jilin Province, , circa 7000 BC, now in the National Museum of China (acc.no.t20181218_24434).
Bonhams. Fine Chinese Cerics and Works of Art, 1 Dec 2020, Hong Kong, Admiralty